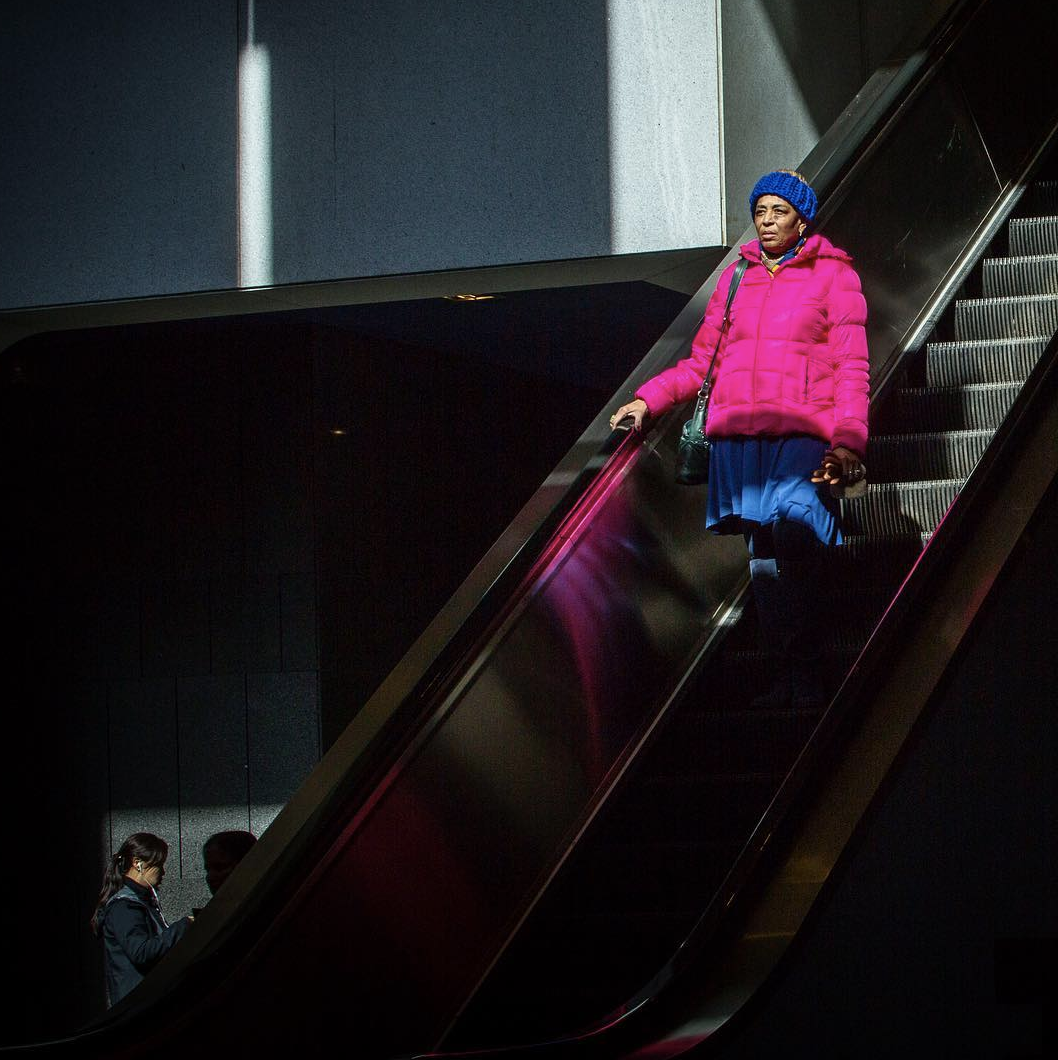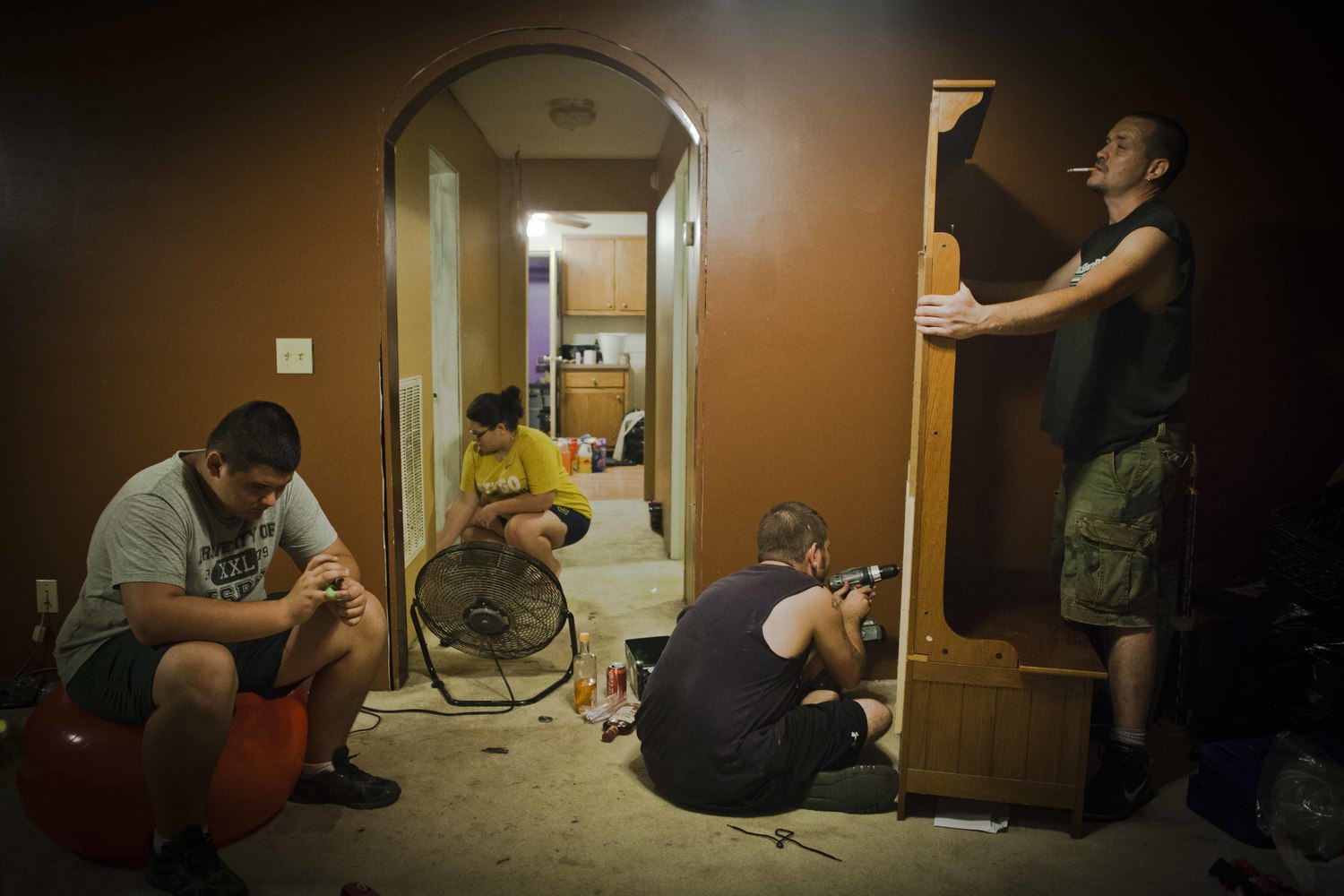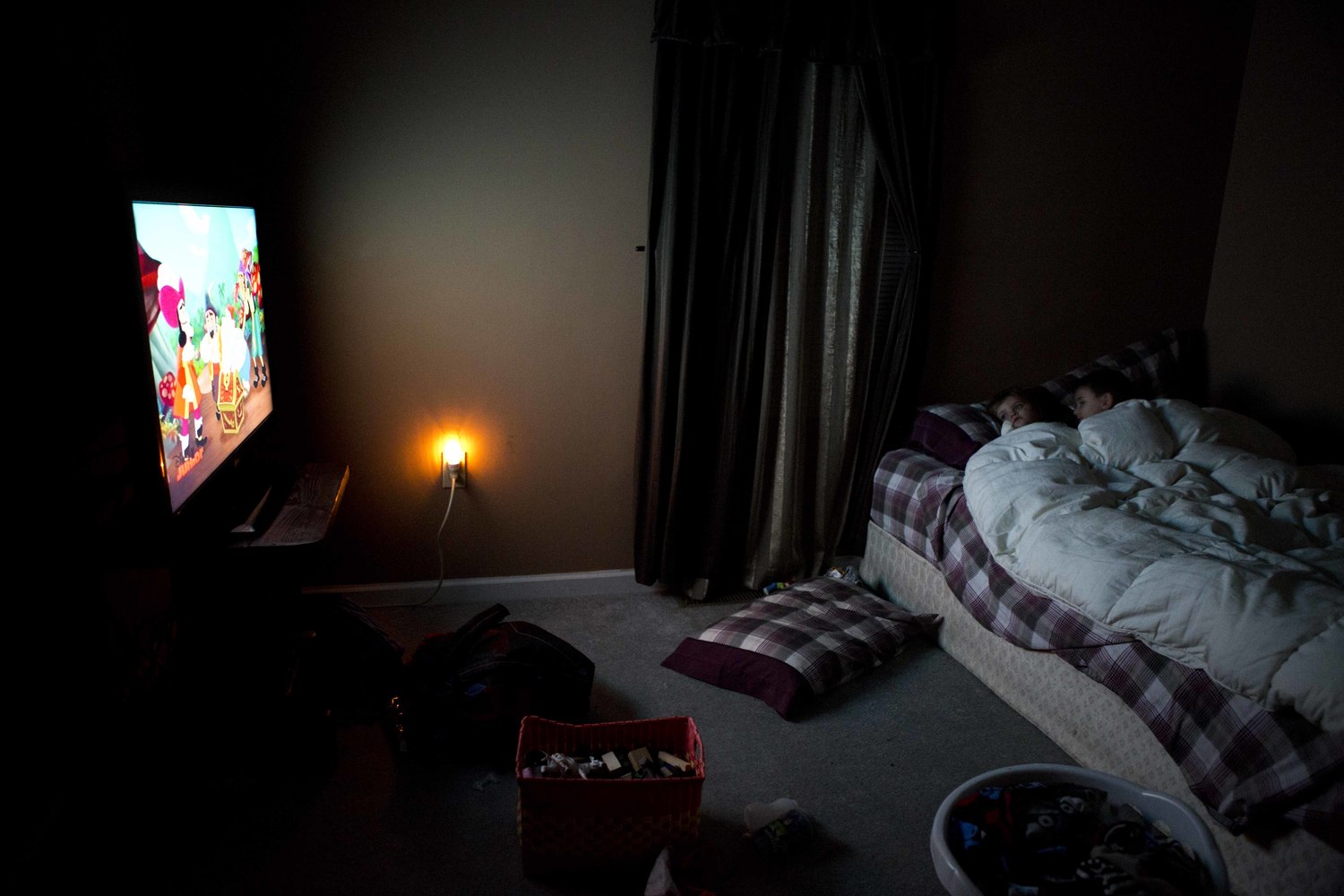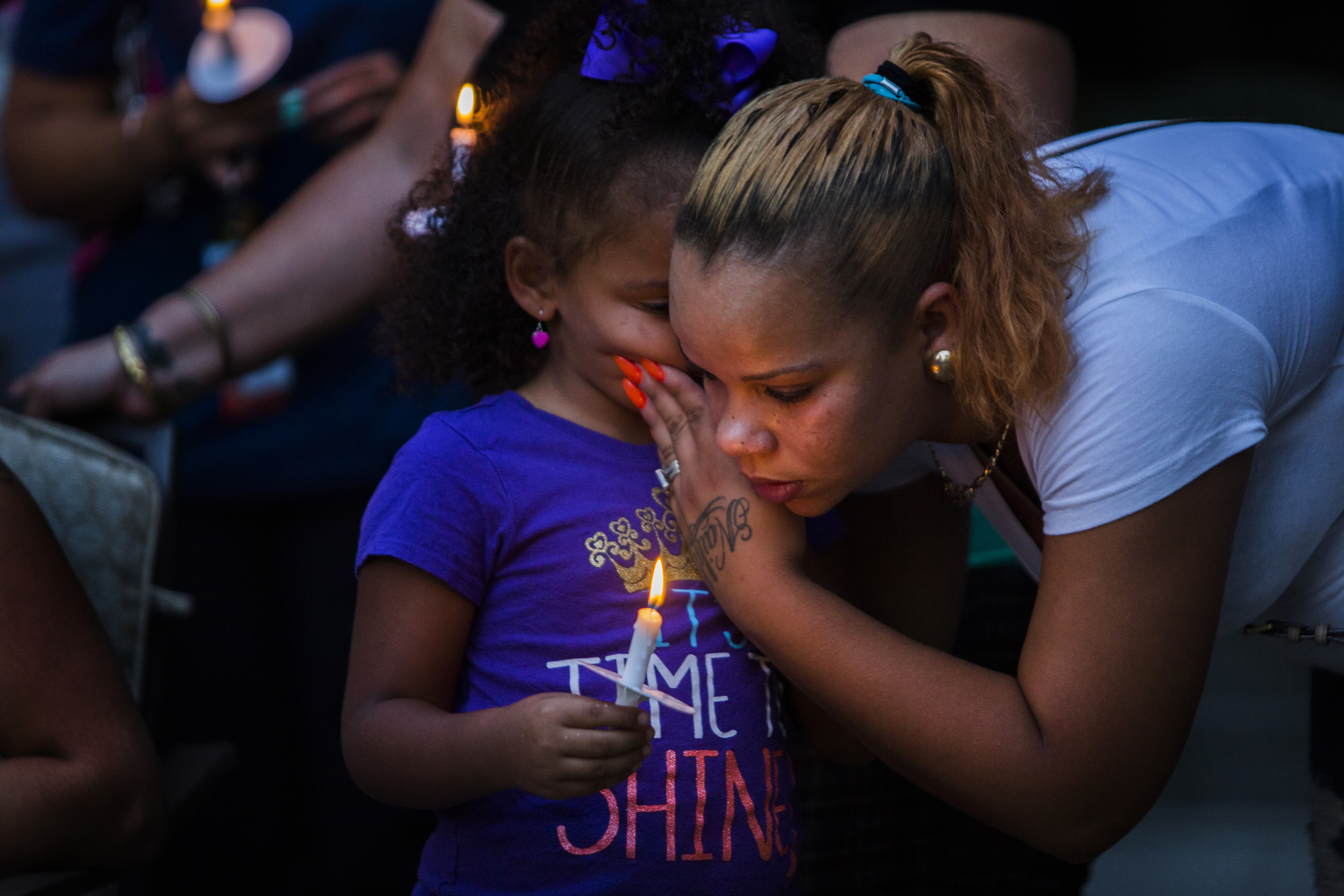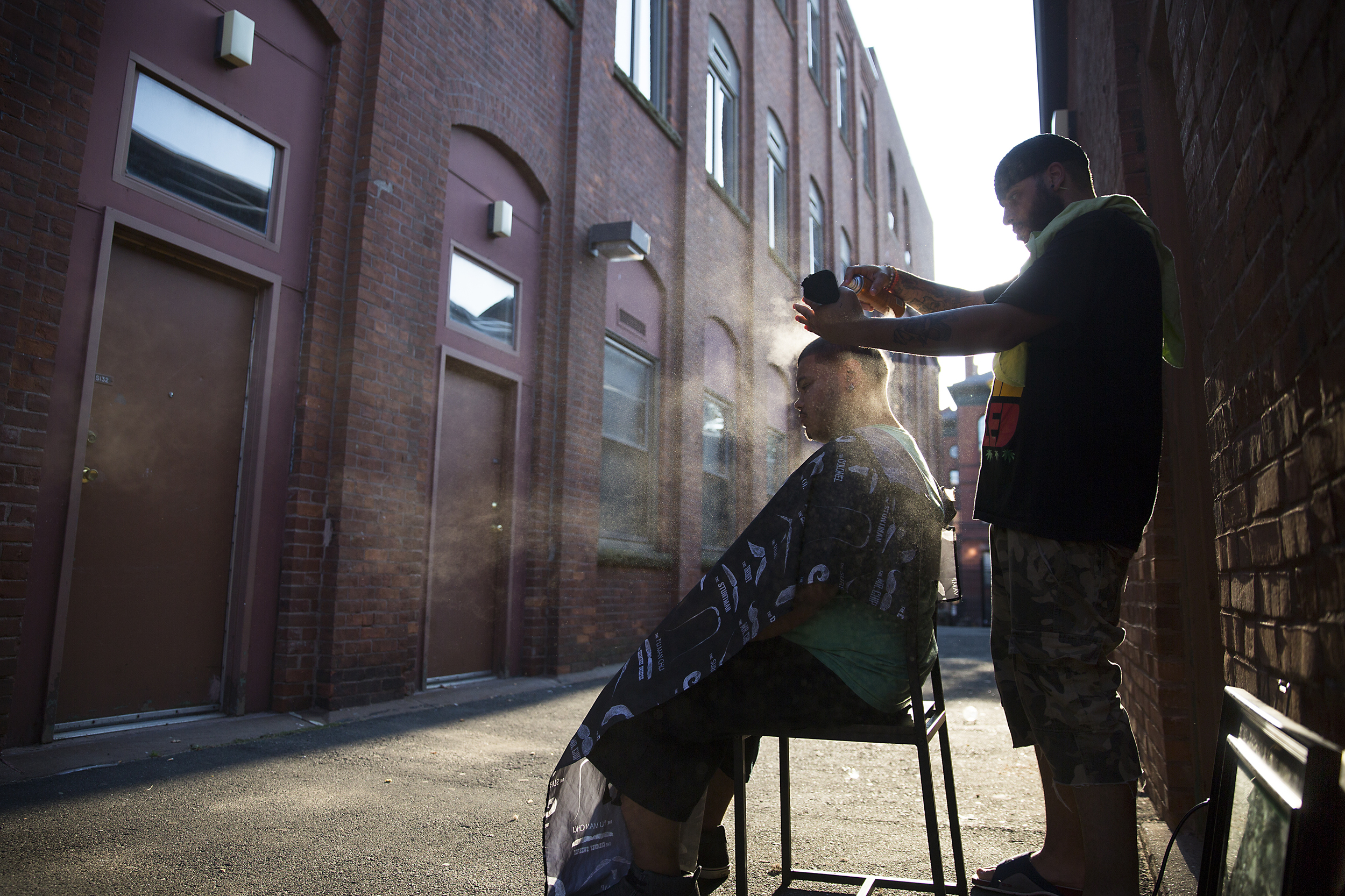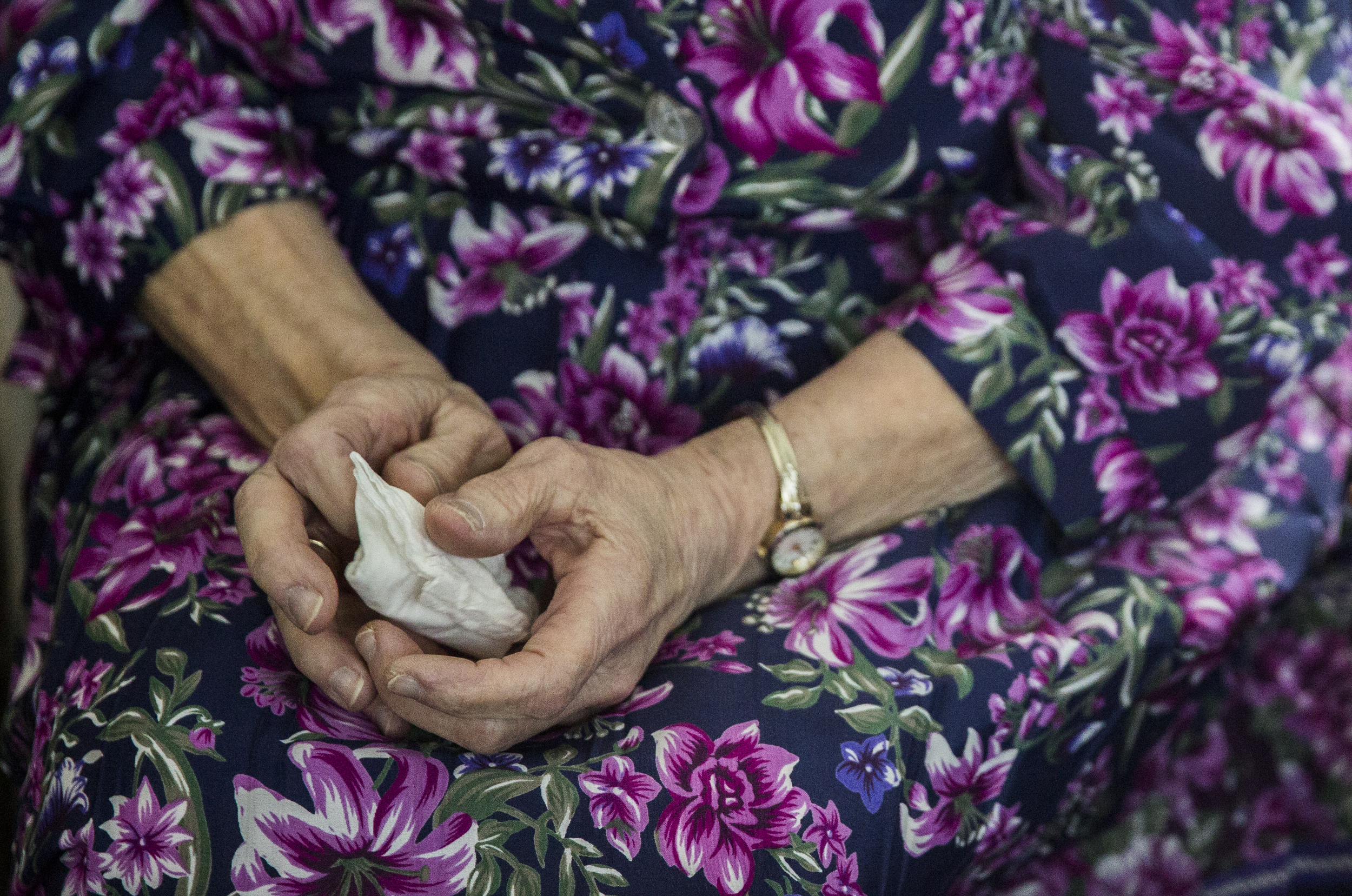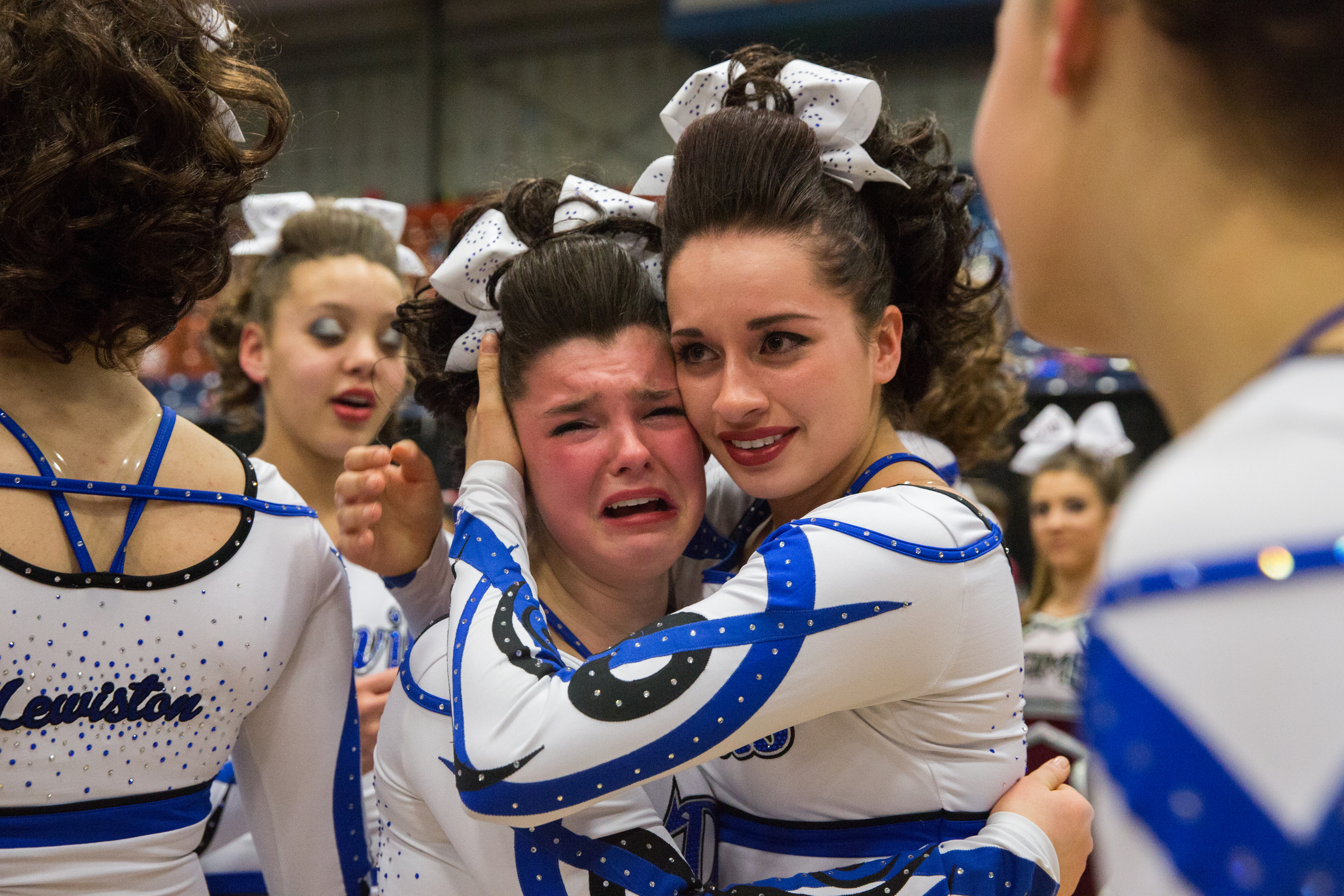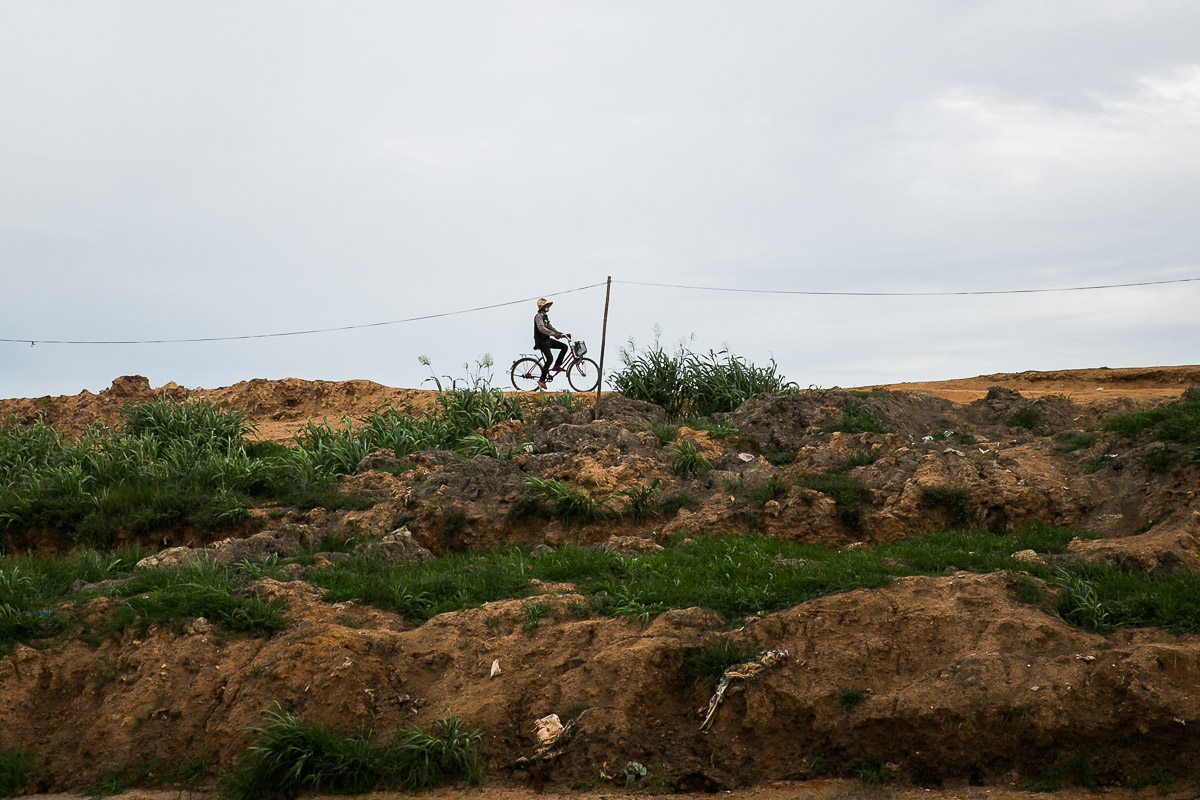 West Tarricone, age 9, has a severe epeleptic disorder. On September 2nd, had a massive tonic clonic seizure, turning her face red, causing swelling to her head and she was not able to breath. After treating her with medication and calling 911, she was transported to the local ER. Later arriving at Connecticut Children's Medical Center and admitted for a long term Telemetry EEG. She was monitored on the EEG for 6 days, and stayed in the hospital a total of sixteen because she was continuing to go into status seizures every 24 hours.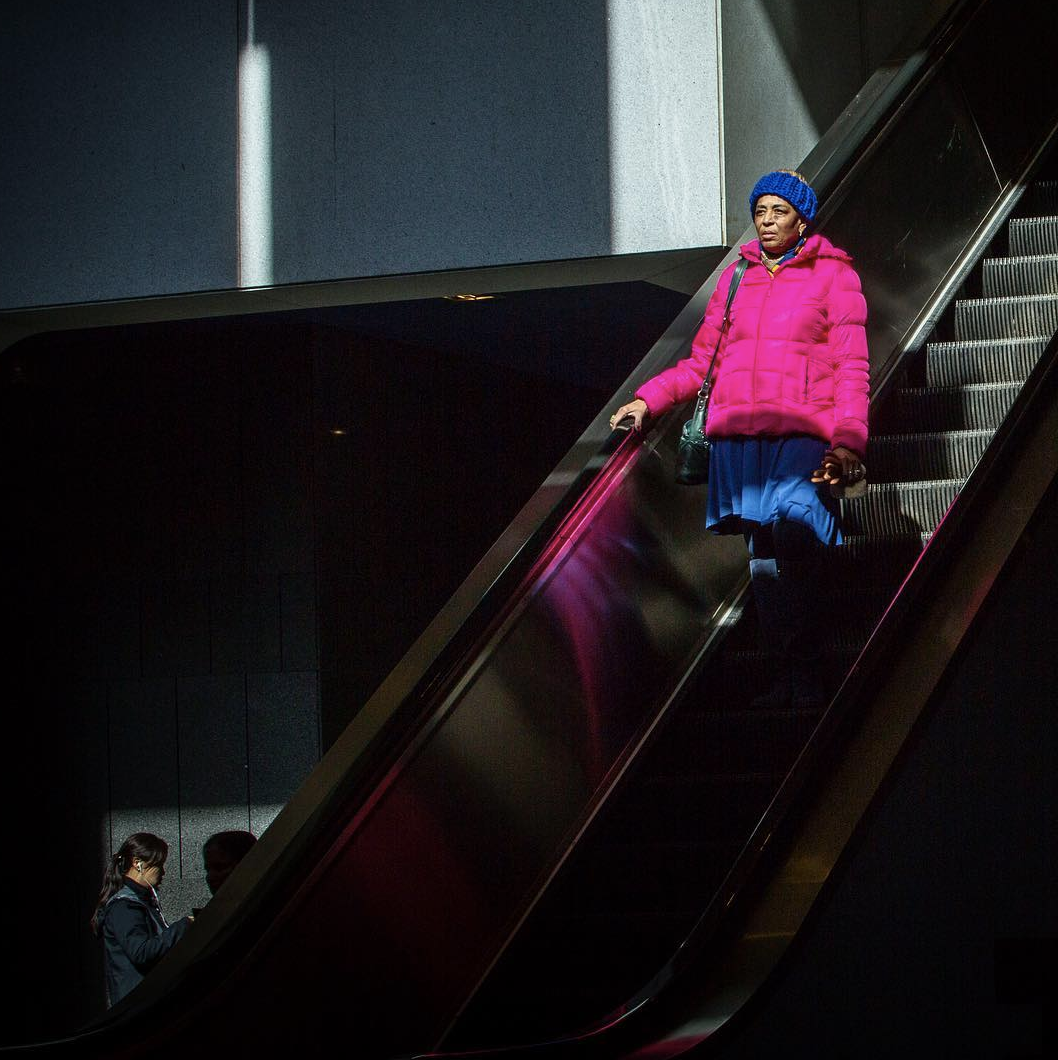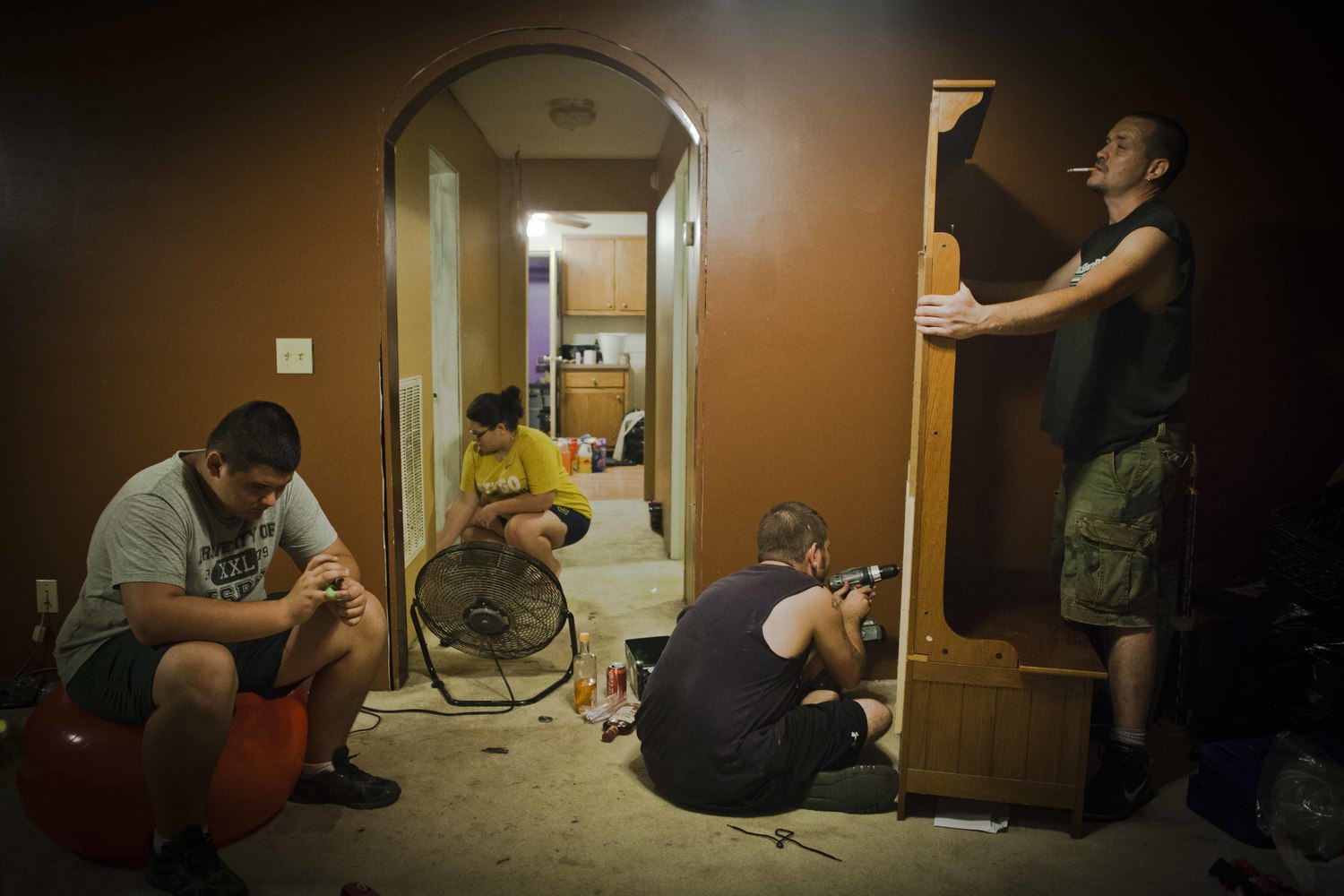 In August 2012, because of continued layoffs at the local coal mine, John and Crystal Jarrell could no longer afford their home. This forced them, and their two children, to move in with John's parents in Van, WV, putting a total of seven people under one roof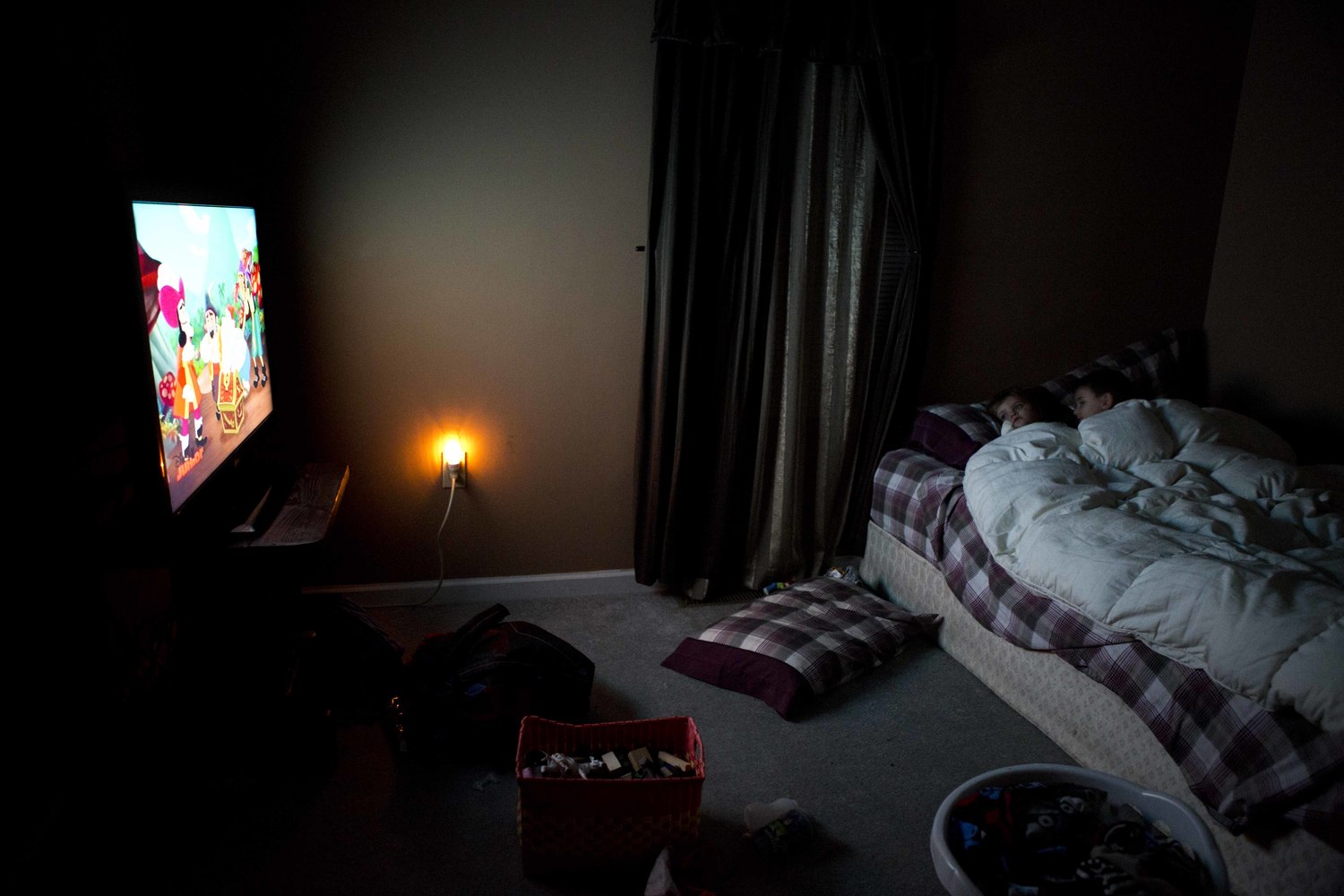 Because of continuous layoffs in coal mines in Southern West Virginia, John and Crystal Jarrell and their two kids lost their home. After not being able to find jobs, they moved four hours north to Morgantown, West Virginia. Rylan, 3, and JayCee, 2, had their own rooms before the move, now they share a lot of things, including a bed.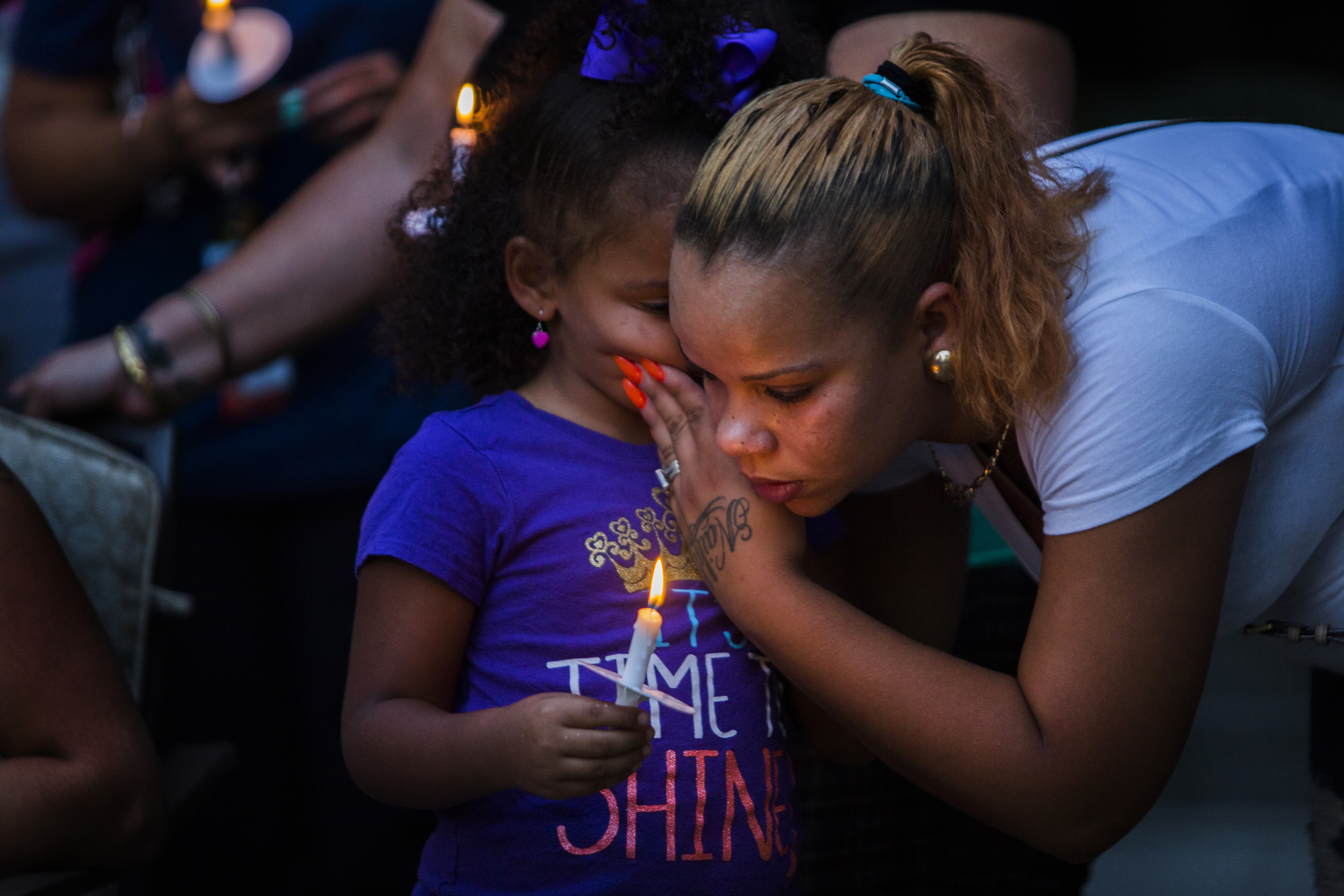 Ominaihly Flores, 4, whispers into her mother's, Kati Lopez's ear at a vigil held for William Prieto, 32, who was shot and killed while sitting on his porch in Hartford, CT on August 31st. Prieto was the 23rd homicide in Hartford in 2015.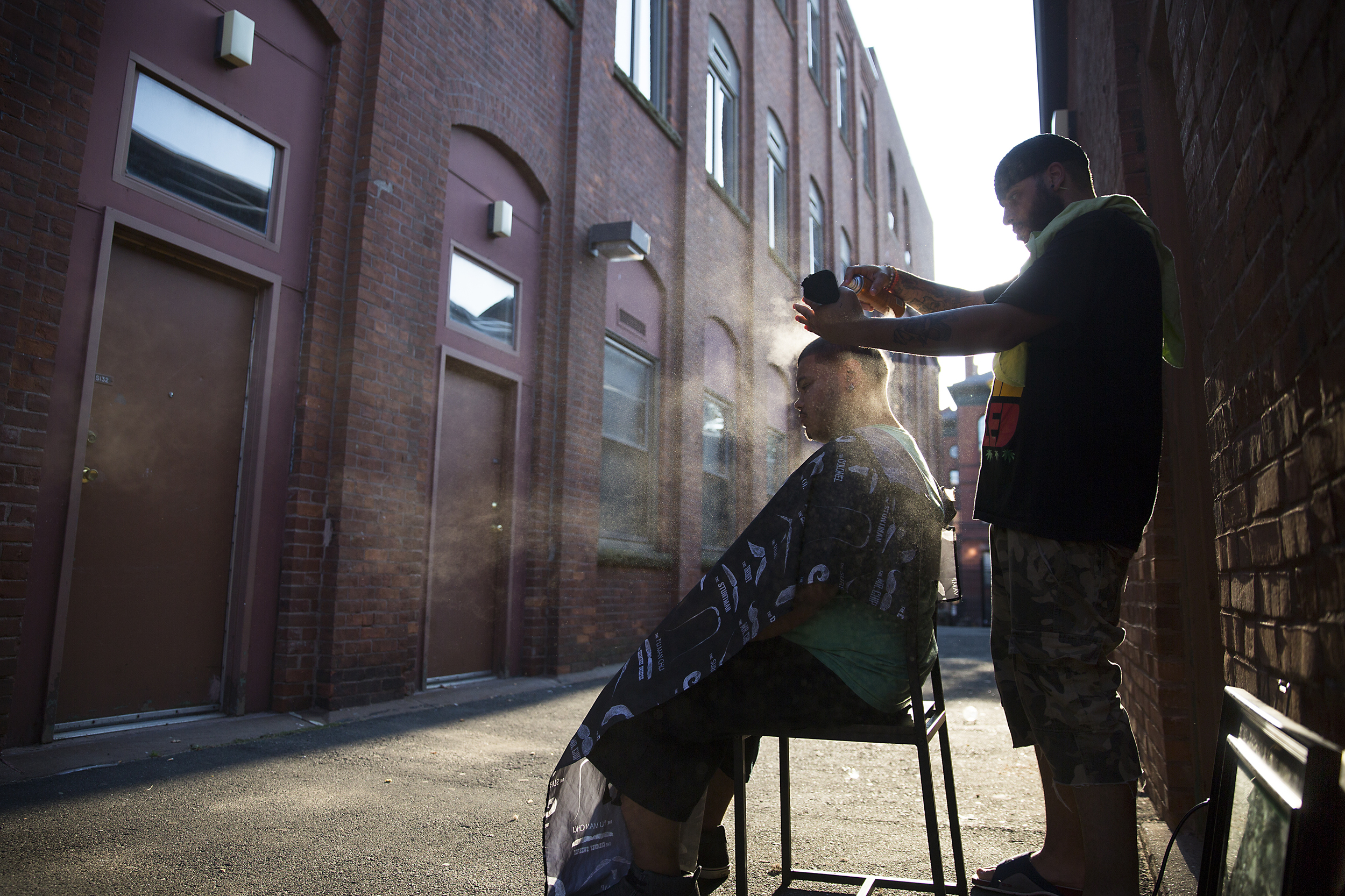 Lee Medina cuts Carlos Morales' hair in the alley in front of his Billings Forge apartment in Hartford, Connecticut. "This is the best place to get a hair cut," said Morales, who met Medina through his own father who also gets his hair cut by him. Medina is a barber and a dancer and has been cutting hair for the community in Billings Forge since he moved into his apartment two years ago.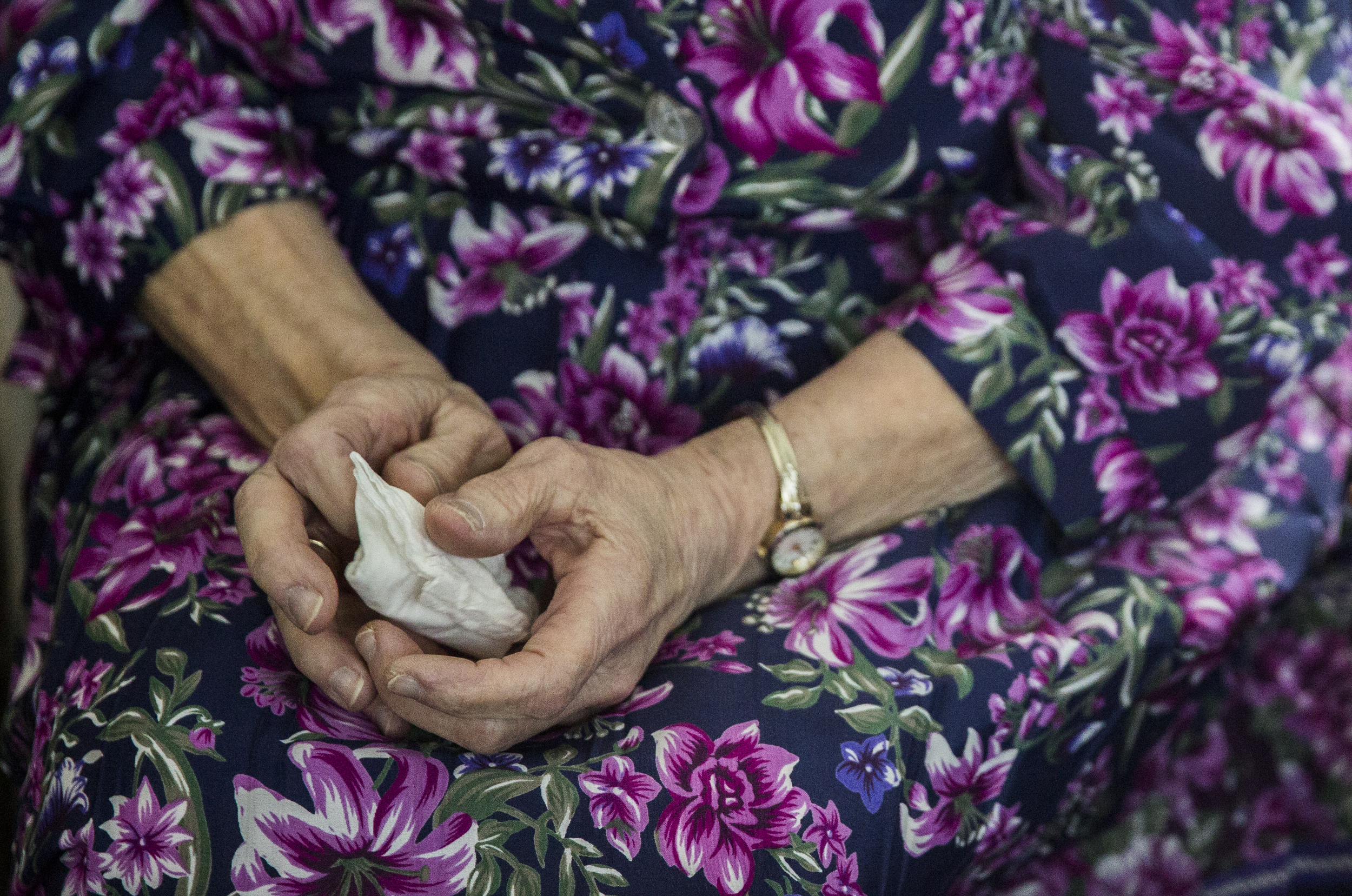 June Weeks holds a tissue in her hand in case she cries, as she watches her husband Clayton Weeks, a veteran, receive an award thanking him for his service in their mobile home in Mexico, Maine.
Four year-old Addison Totten of Hebron tells santa what she wants for Christmas after taking family pictures him, during the 32nd annual Santa's Workshop in Wickham Park in Manchester, CT. Children can interact with Santa, Mrs. Claus and the elves while enjoying refreshments and a Christmas atmosphere.
Silvia Maleville of Watertown and her grandson Enrique Mayo, 11, of West Hartford emotionally listen to speakers at a rally in front of West Hartford Town Hall on Wednesday afternoon, in support of immigrants and refugees. Maleville is from Chile and immigrated to America in 1964. "It is really important that immigrants are welcome here," Mayo said.
Kathleen Henriques, 10, of Prospect, climbs a tree so she can pick the bigger apples towards the top at Lyman Orchard in Middlefield on Thursday.
After Bristol's win the team runs onto the field. Bristol beat Cumberland 9-8, in The Northeast American Legion championship putting them in the final game against RCP.
Alicia Haynes, 15, of Glastonbury (left) and Dakota Jusem-Laporte, 14, of Manchester (right) of the Connecticut Concert Ballet helped Dale Duvall, 3, of West Hartford, learn ballet positions, after they preformed The Nutcracker at the West Hartford Library on Monday. "It's fun to get them moving instead of just being in the audience," said Wendy Fish-Lawrence one of the Connecticut Concert Ballet's artistic directors.
Hartford activist Cornell Lewis leads a crowd of protestors to Hartford police headquarters on Friday, where participants honored the memory of black people killed by police in 2016 by saying their names and holding a die-in, where white members of the protest held the names of those killed as they lay on the concrete. This protest was held in response to the shooting of 40-year-old Terence Crutcher in Tulsa by an officer even though Crutcher had his hands above his head. The officer in the case has been charged with manslaughter. In Charlotte, Keith Lamont Scott, was also killed by an officer.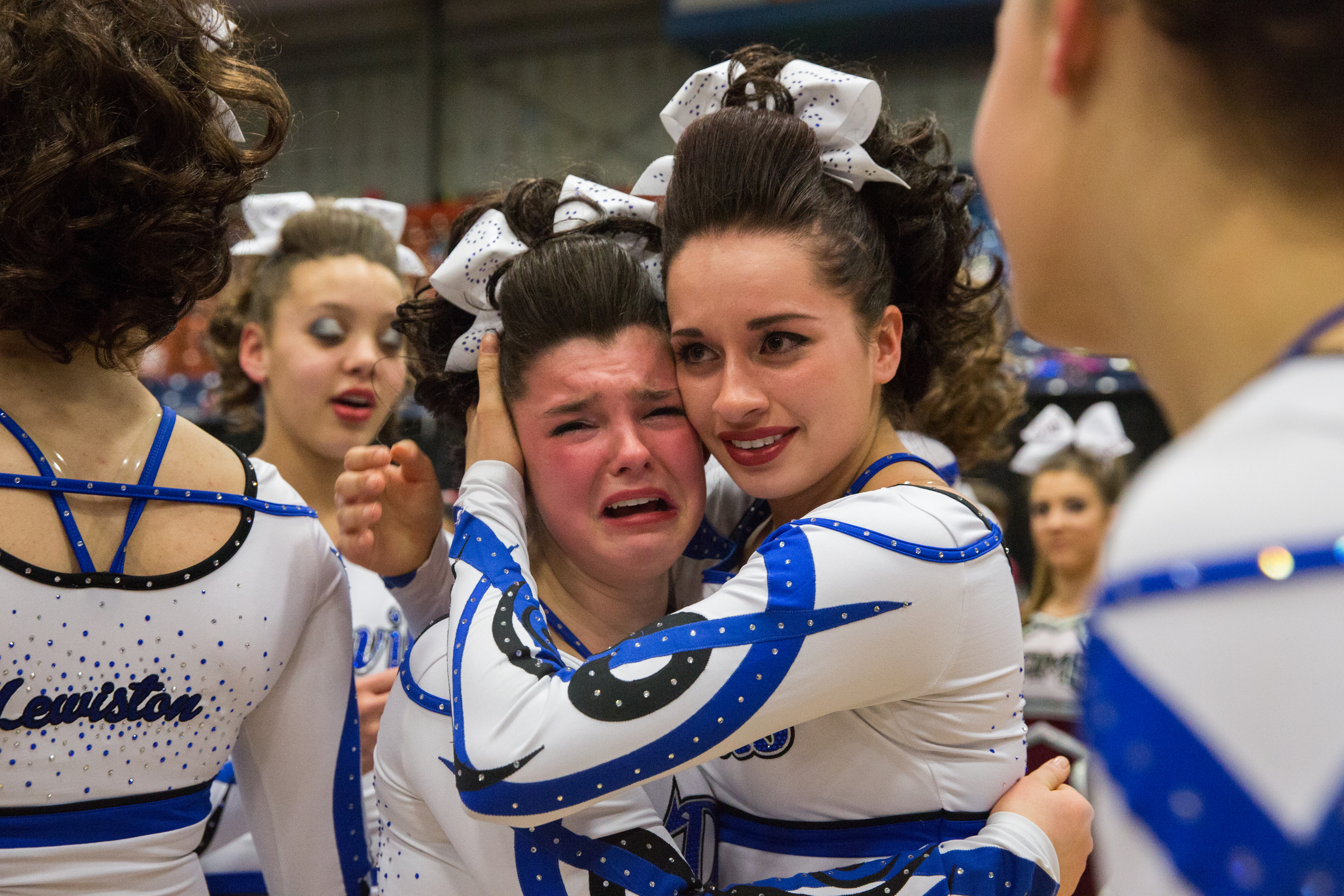 Maraeka Merchant cries tears of joy after it was announced that her team, the Lewiston Devils, won the Maine State Cheerleading Championship at the Augusta Civic Center in Augusta, Maine.
Punchy O' Guts and her teammates stretch and chug whiskey after a roller derby bout in Portland, Maine. Roller Derby is a contact sport played by two teams where five members skate around the track in the same direction. The teams score points, when the jammer (a designated scorer) laps members on the opposing team.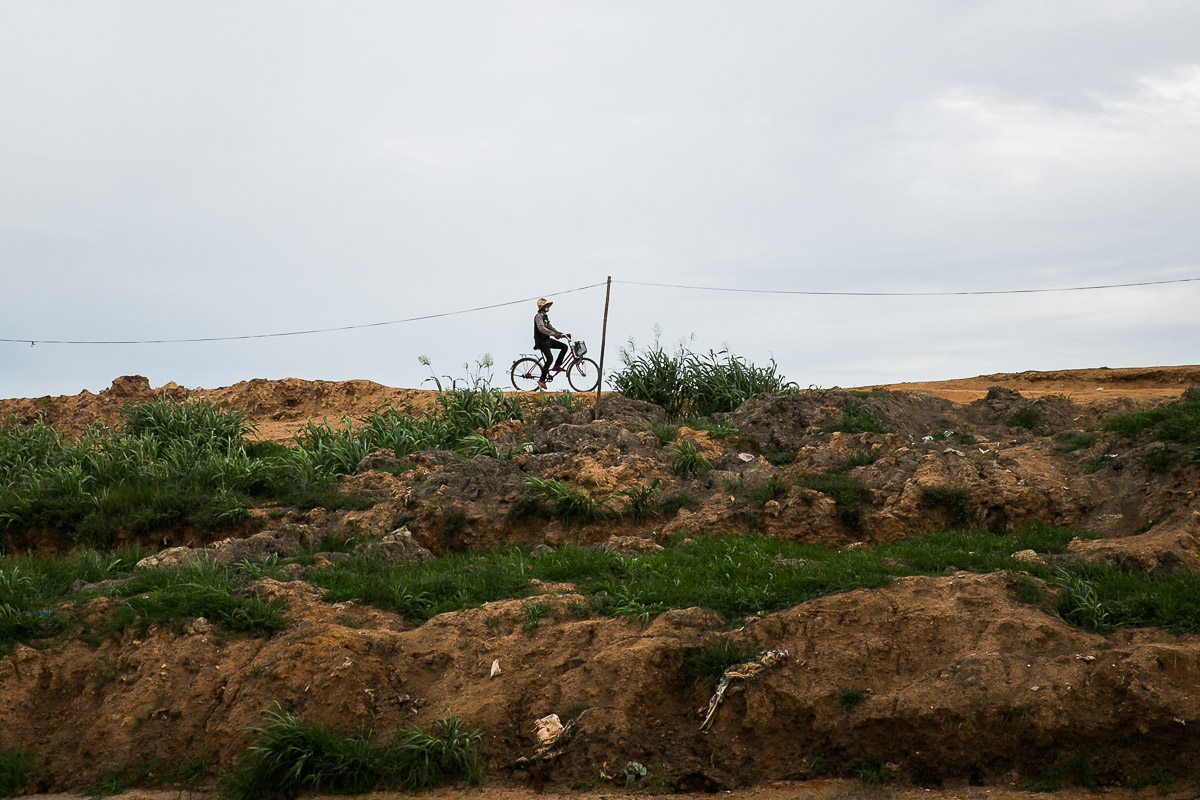 Street scene outside of Siem Reap, Cambodia.
At Casa Hogar Santa Julia an all girls orphanage in San Miguel de Allende, Mexico, the girls try to sneak out of activities to play outside any chance they get.