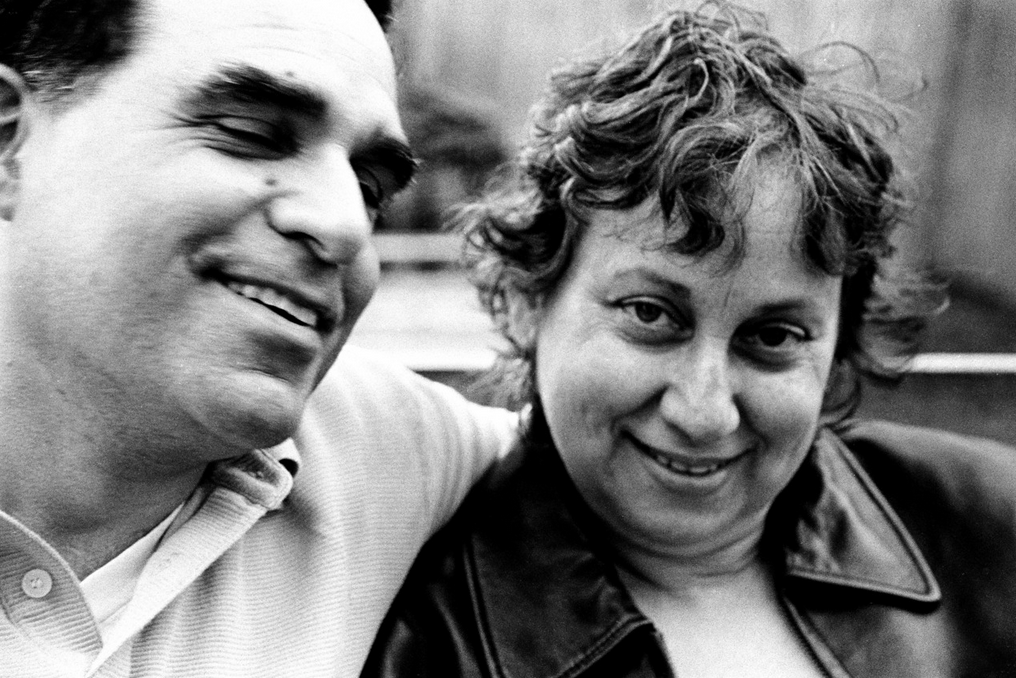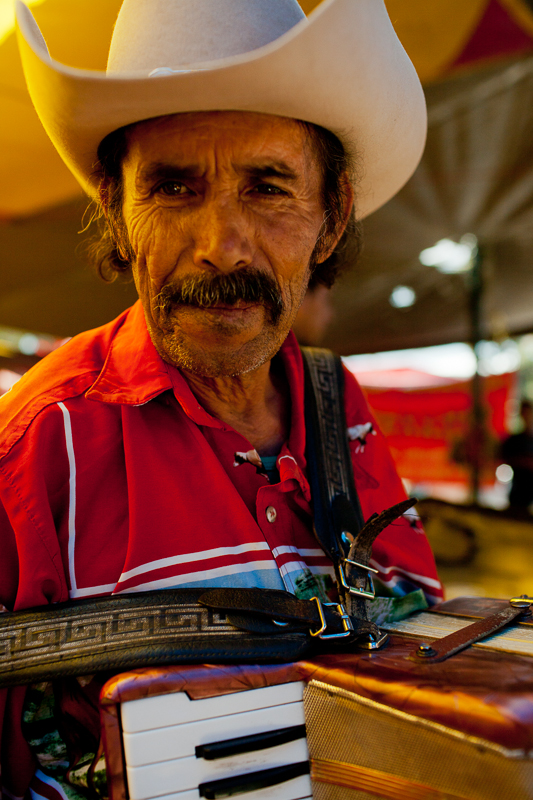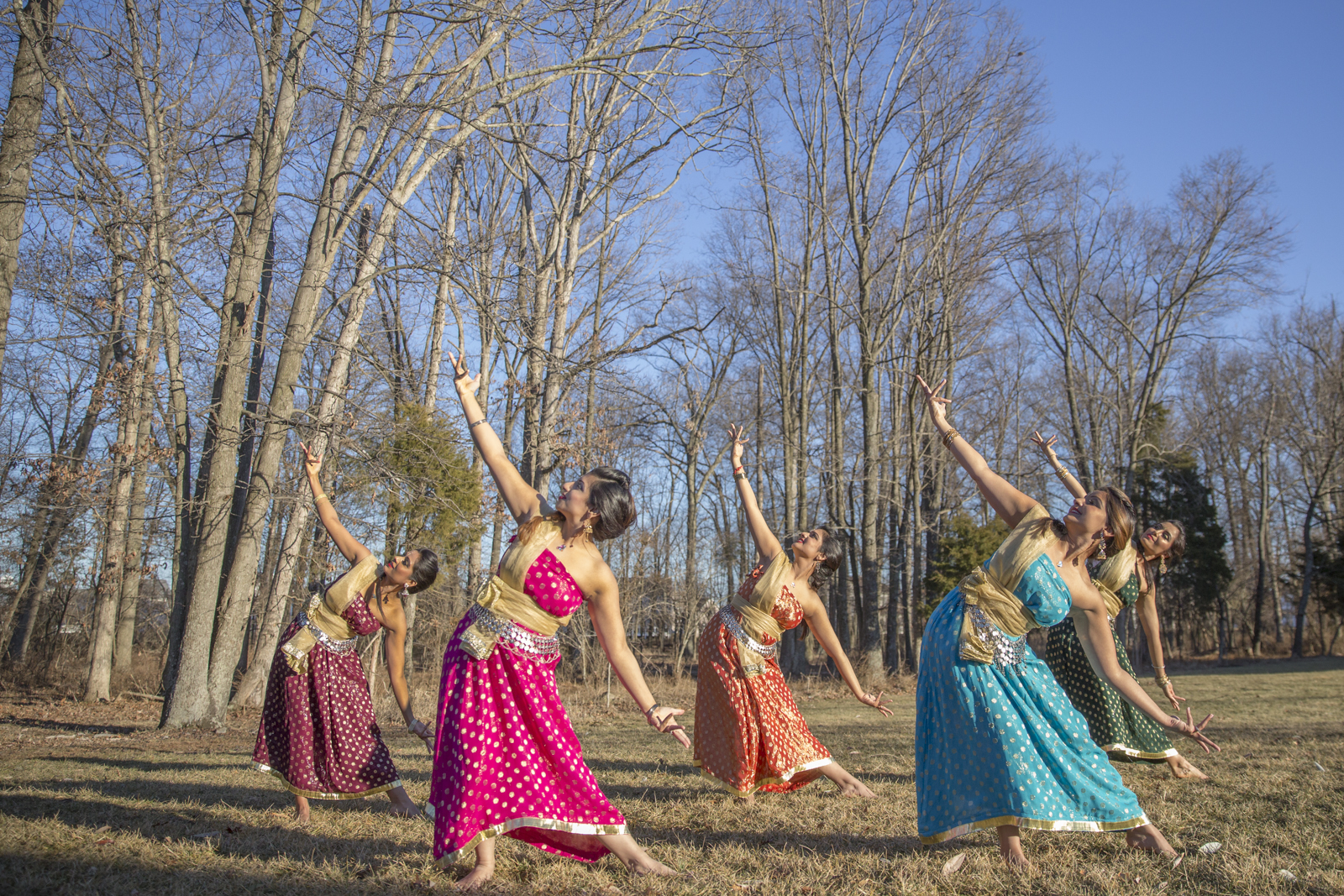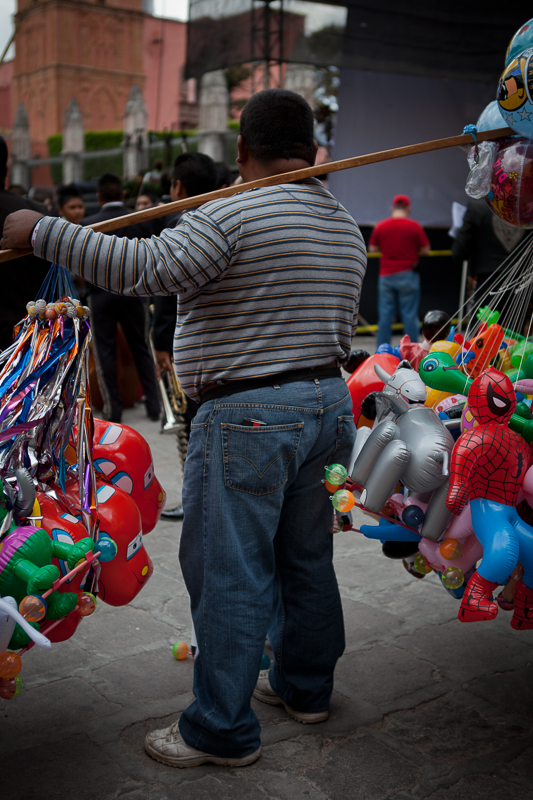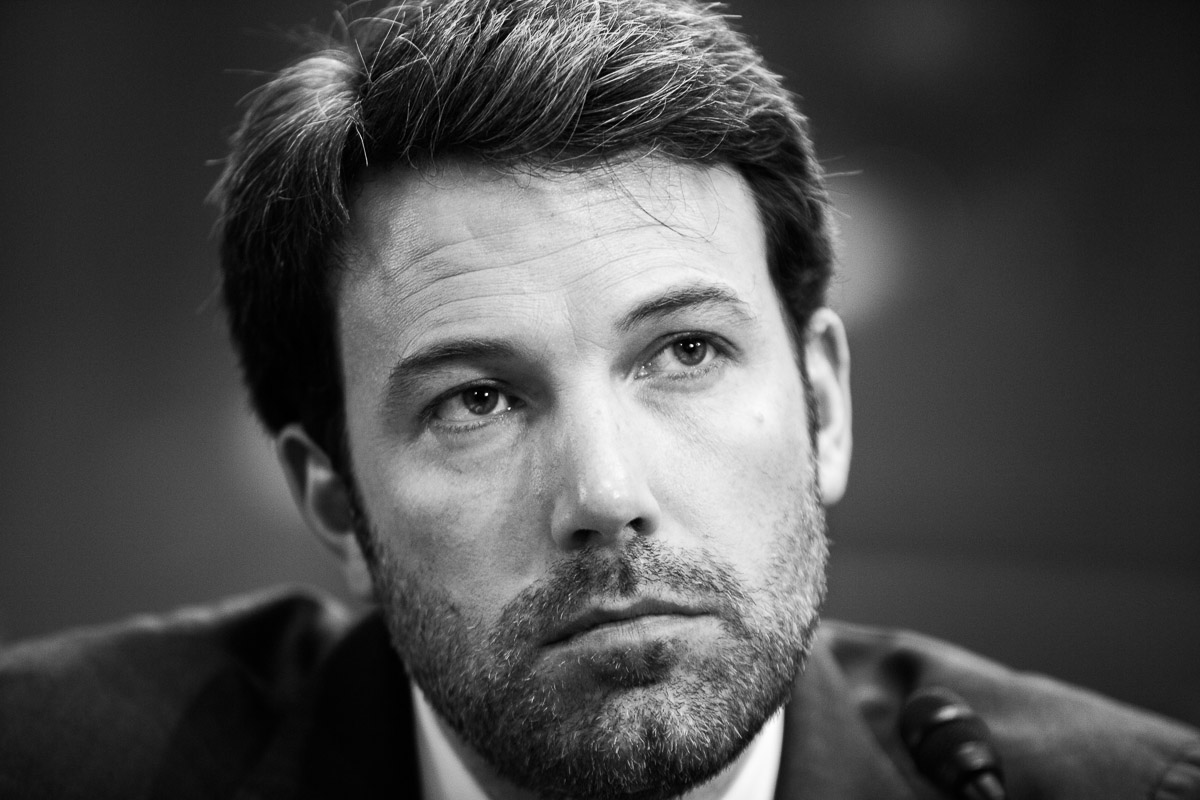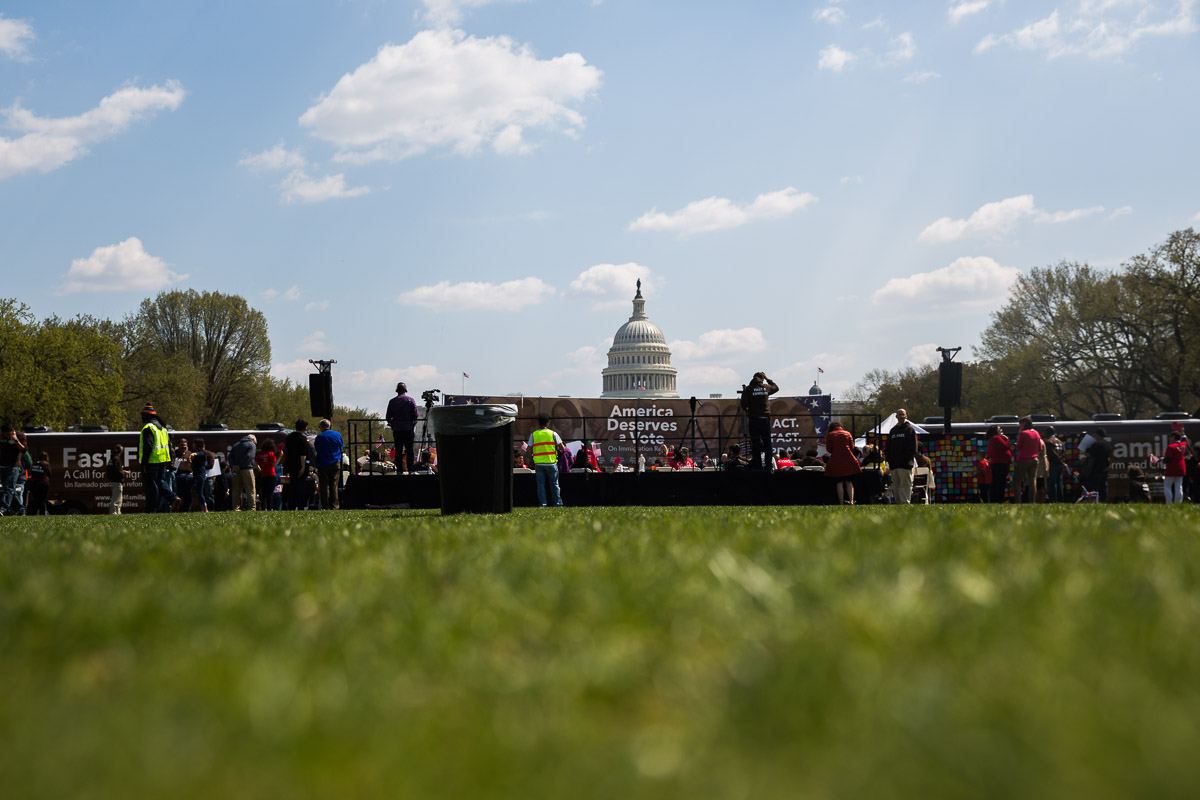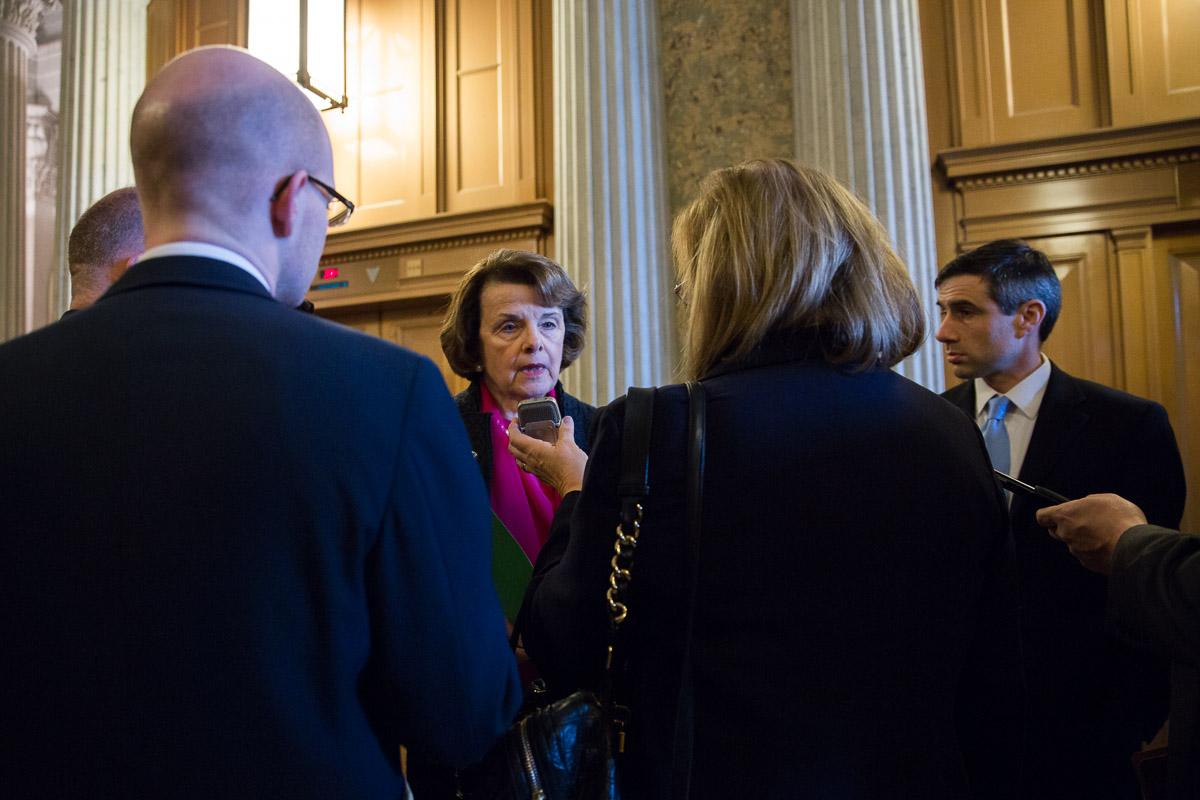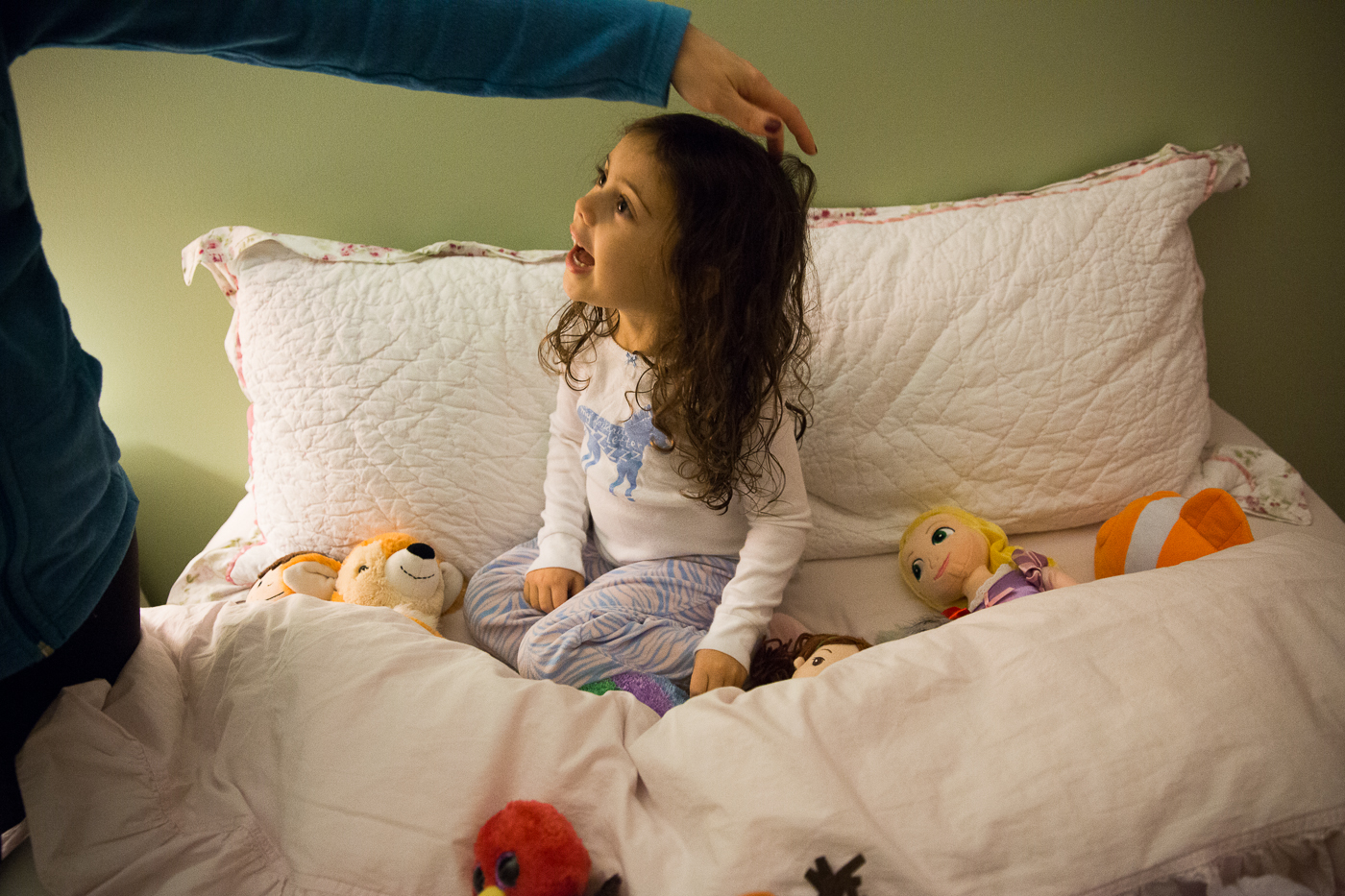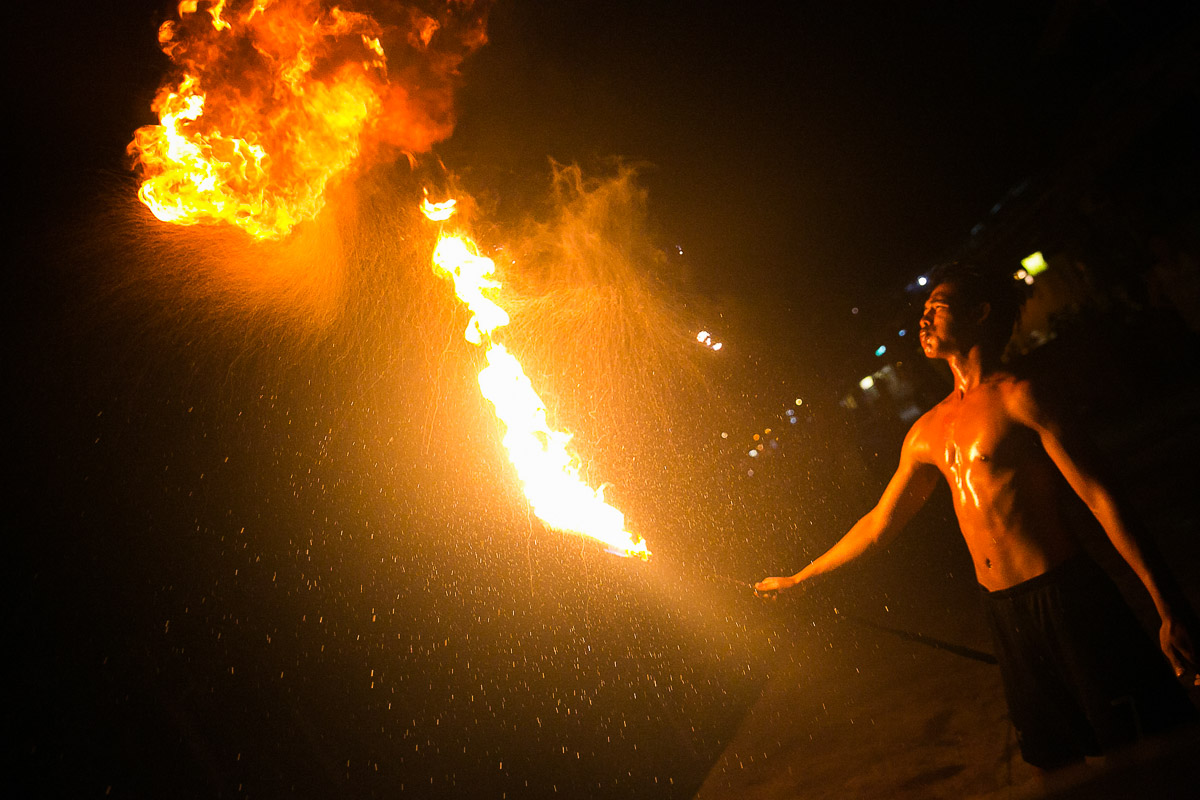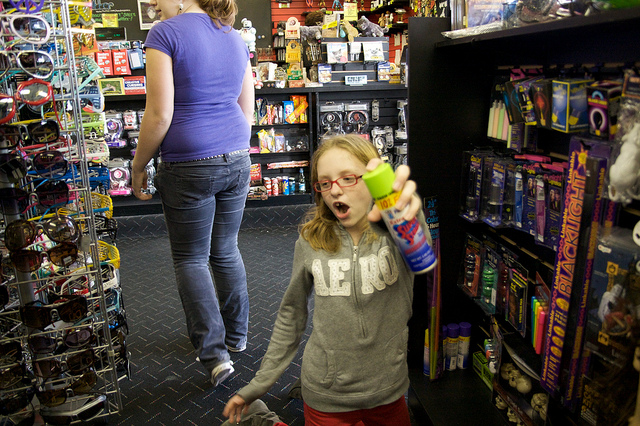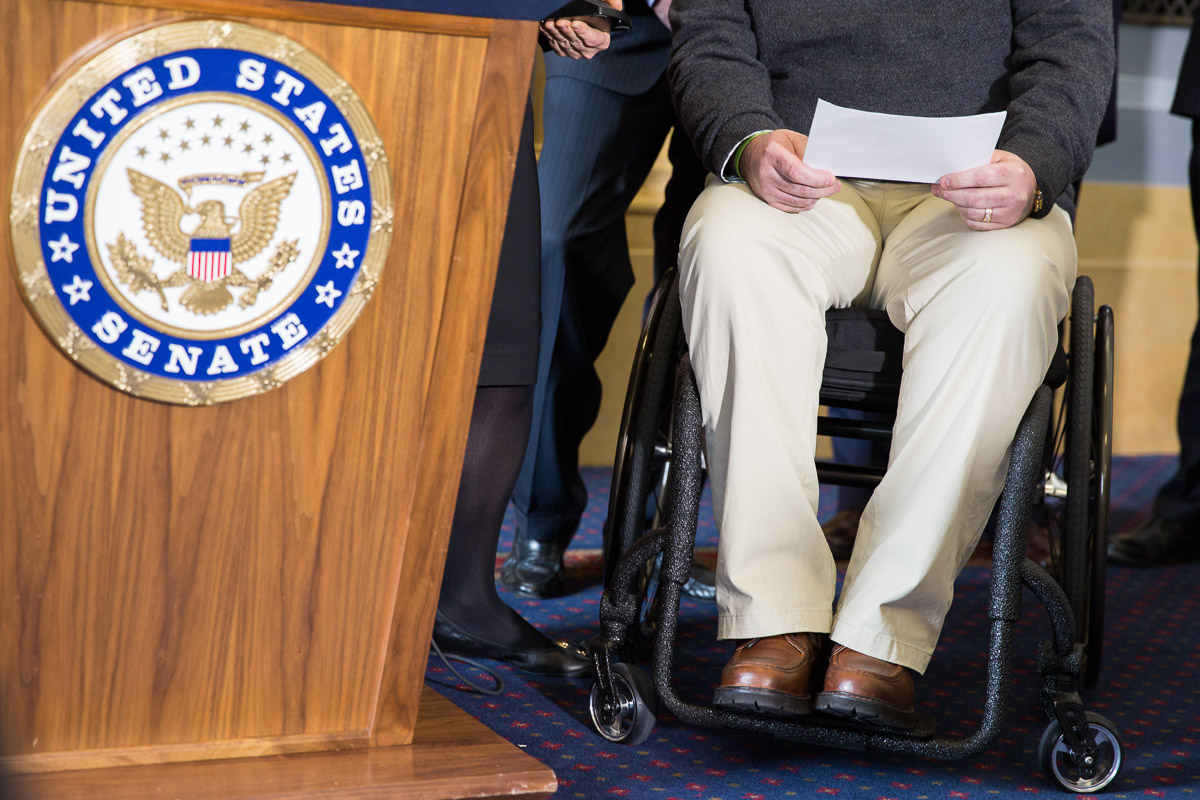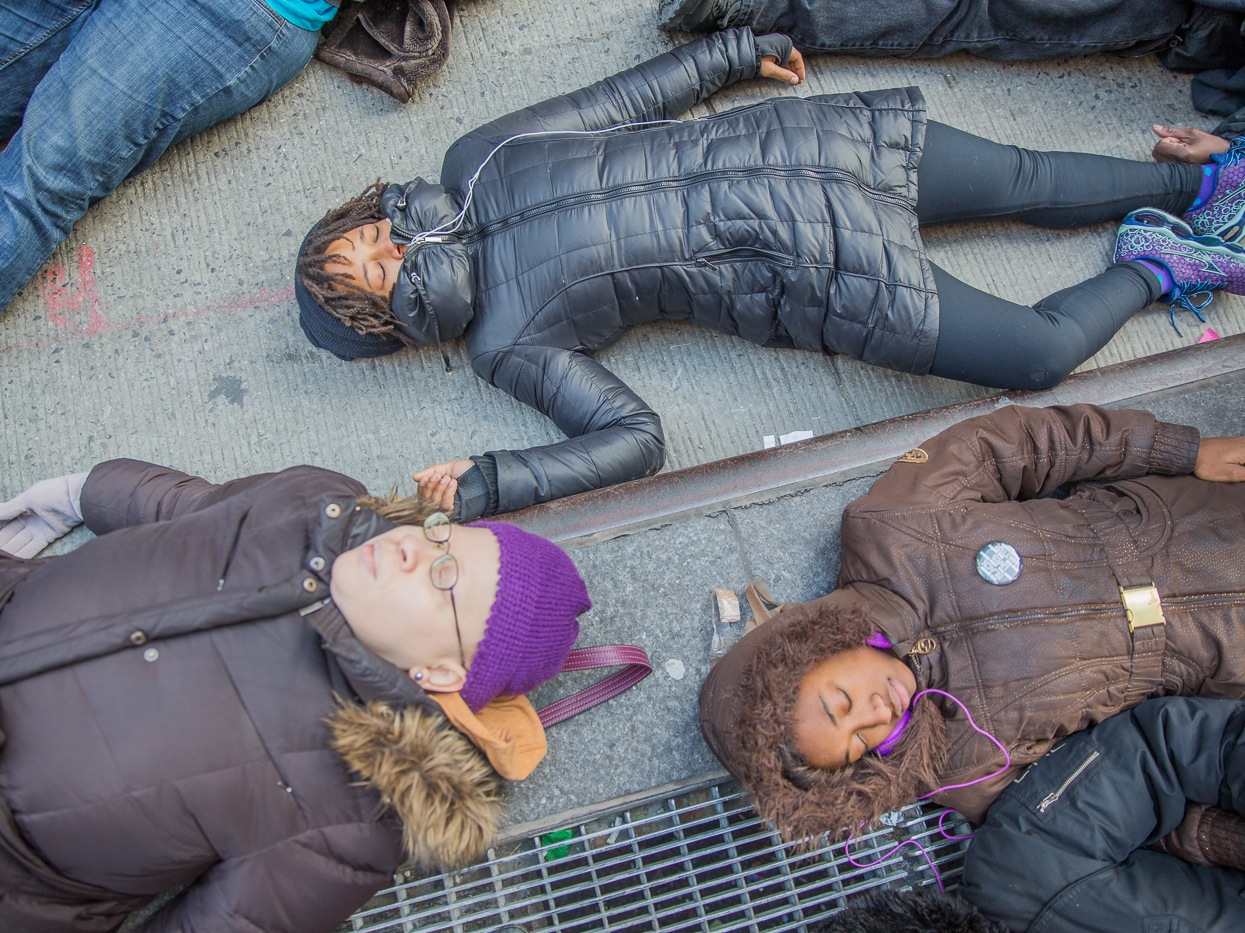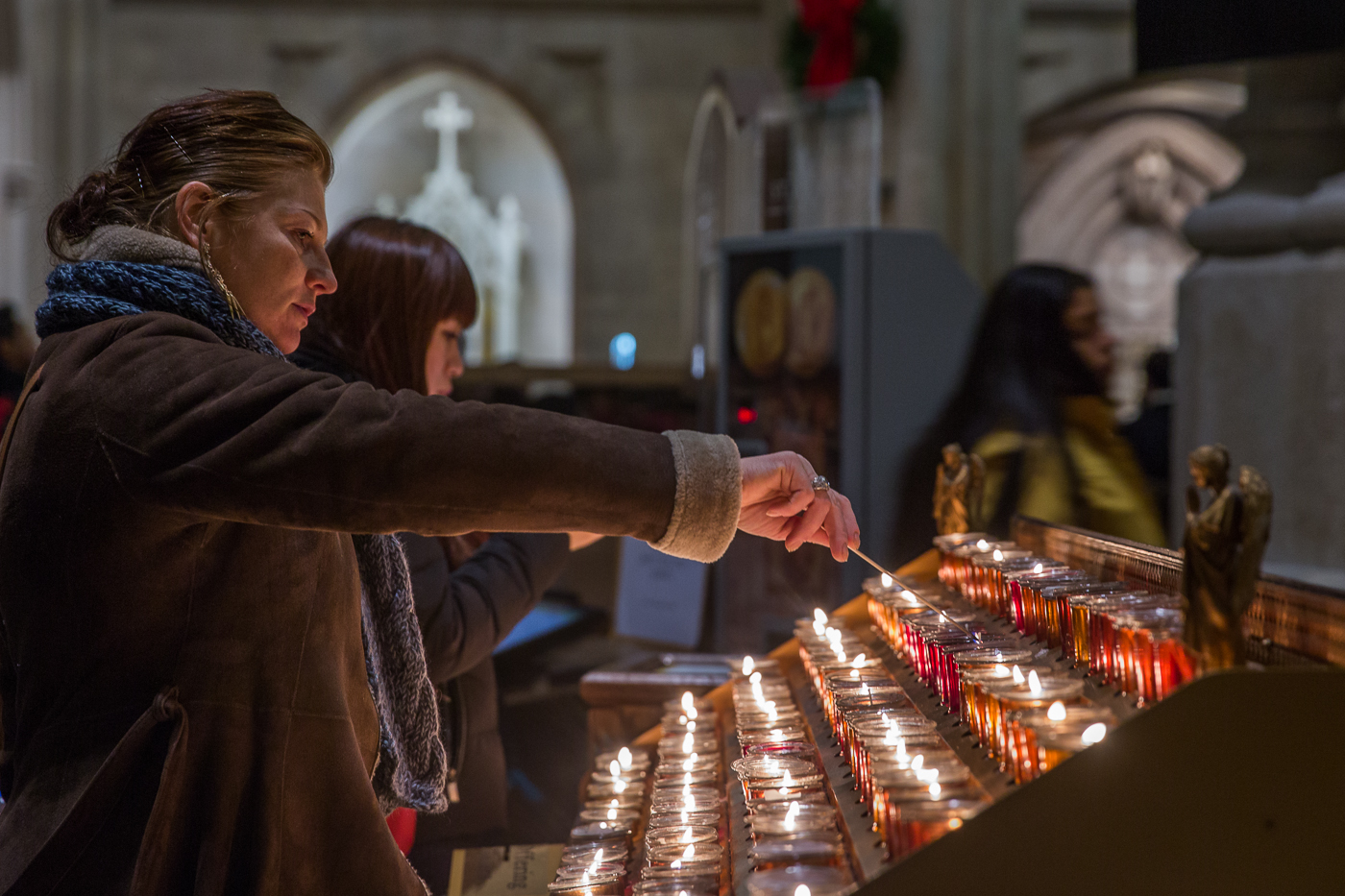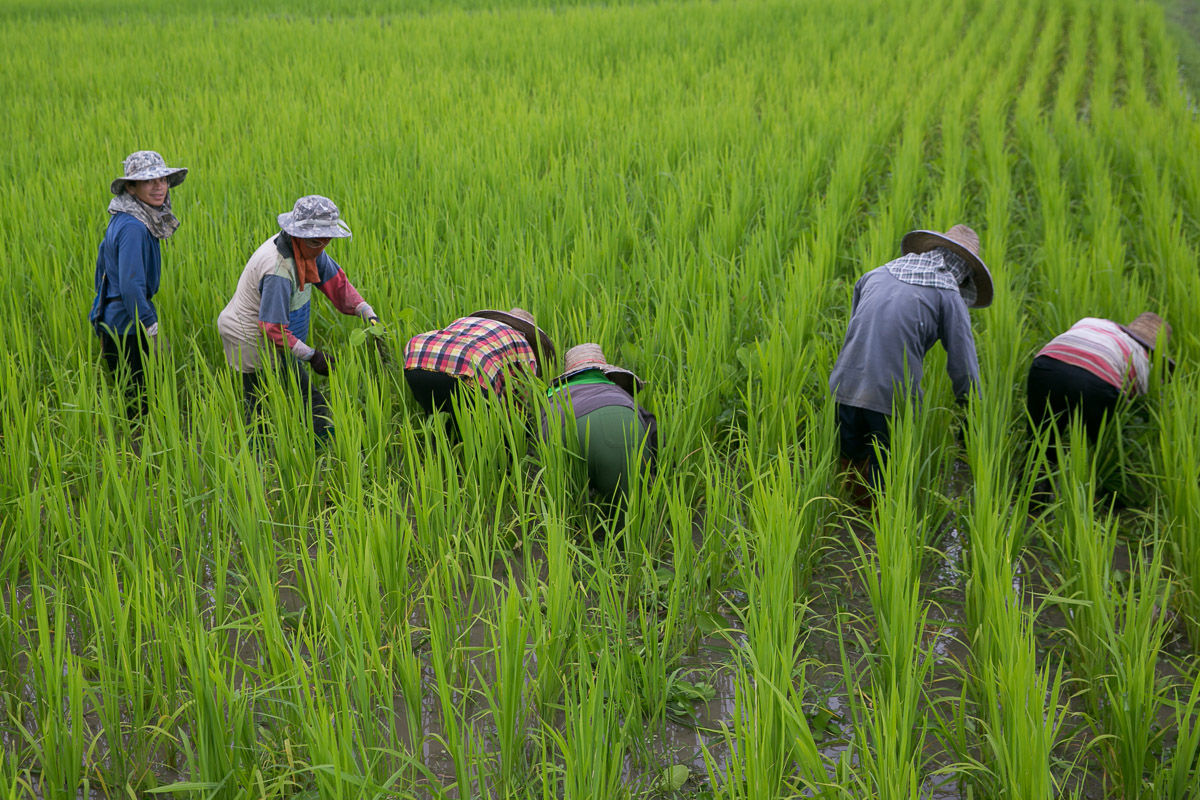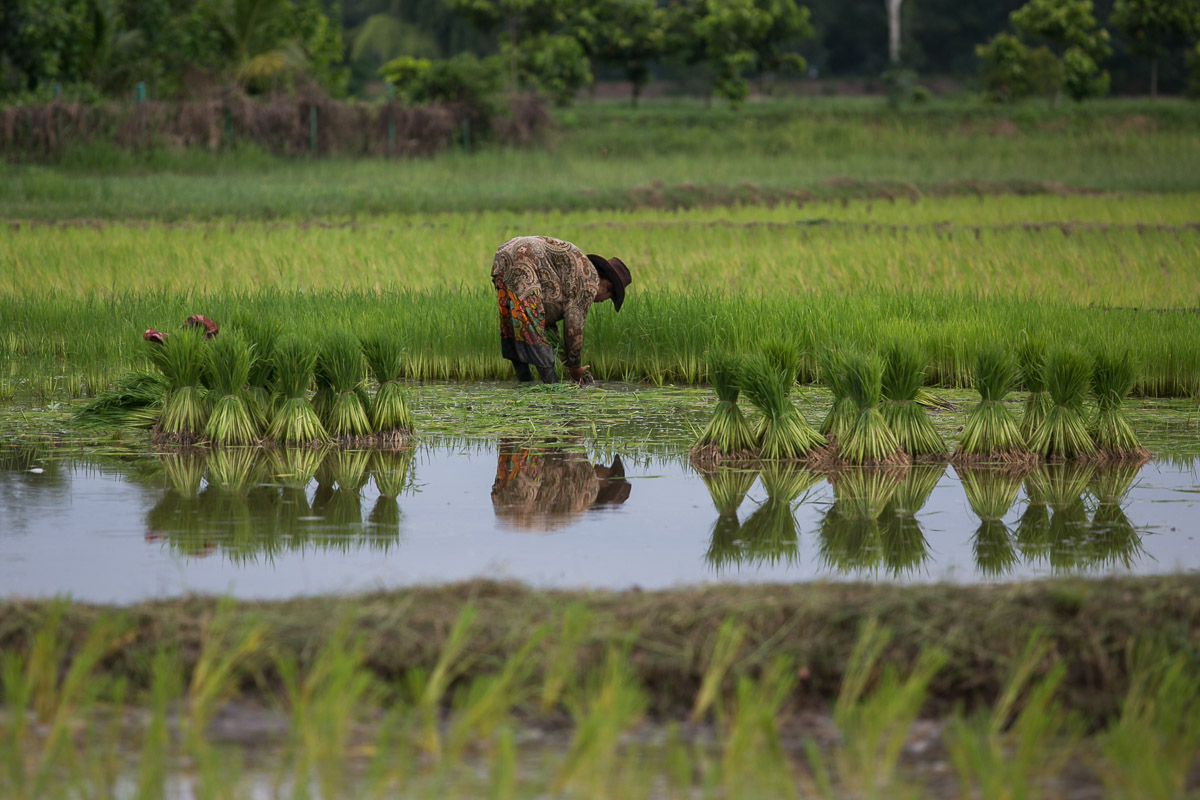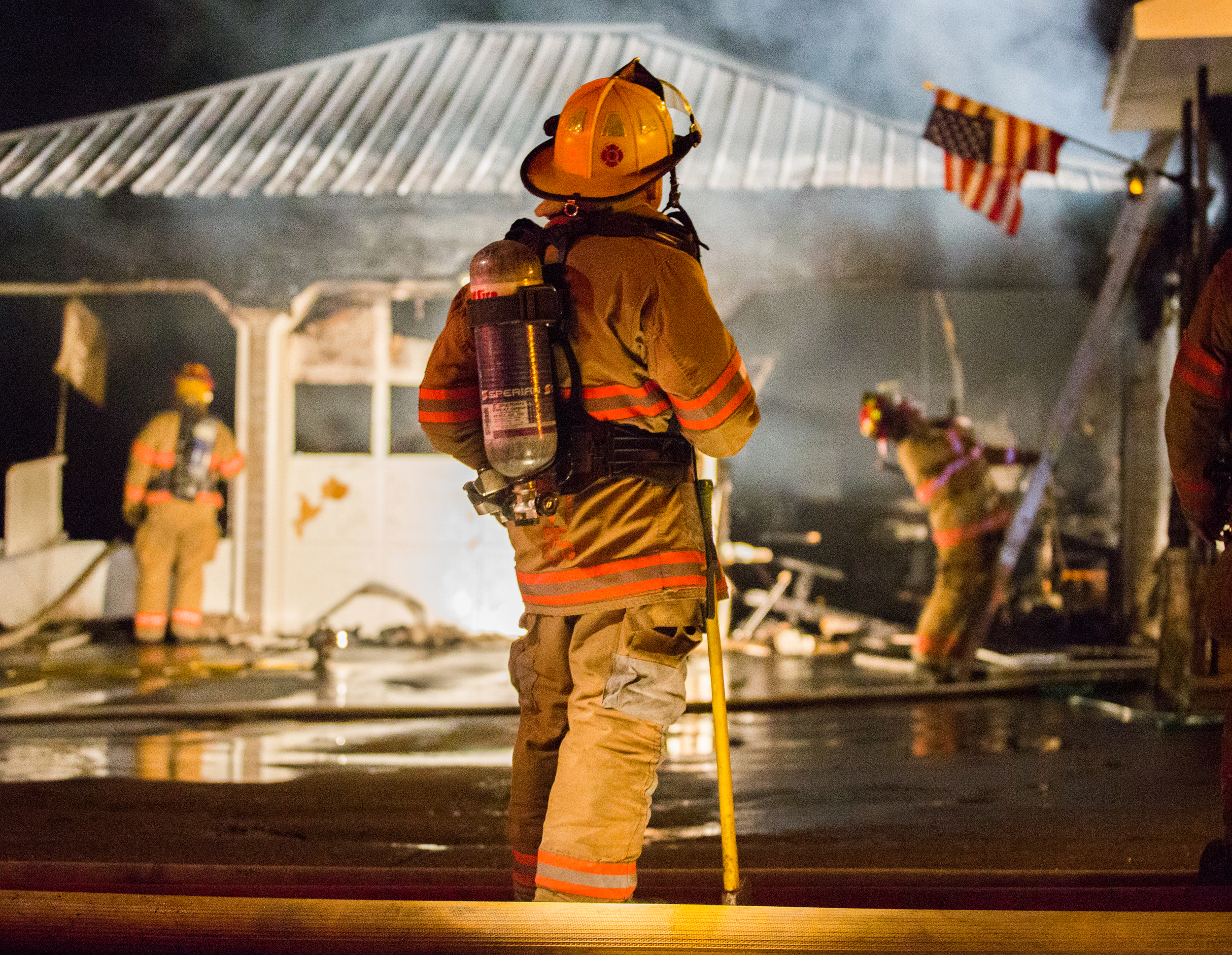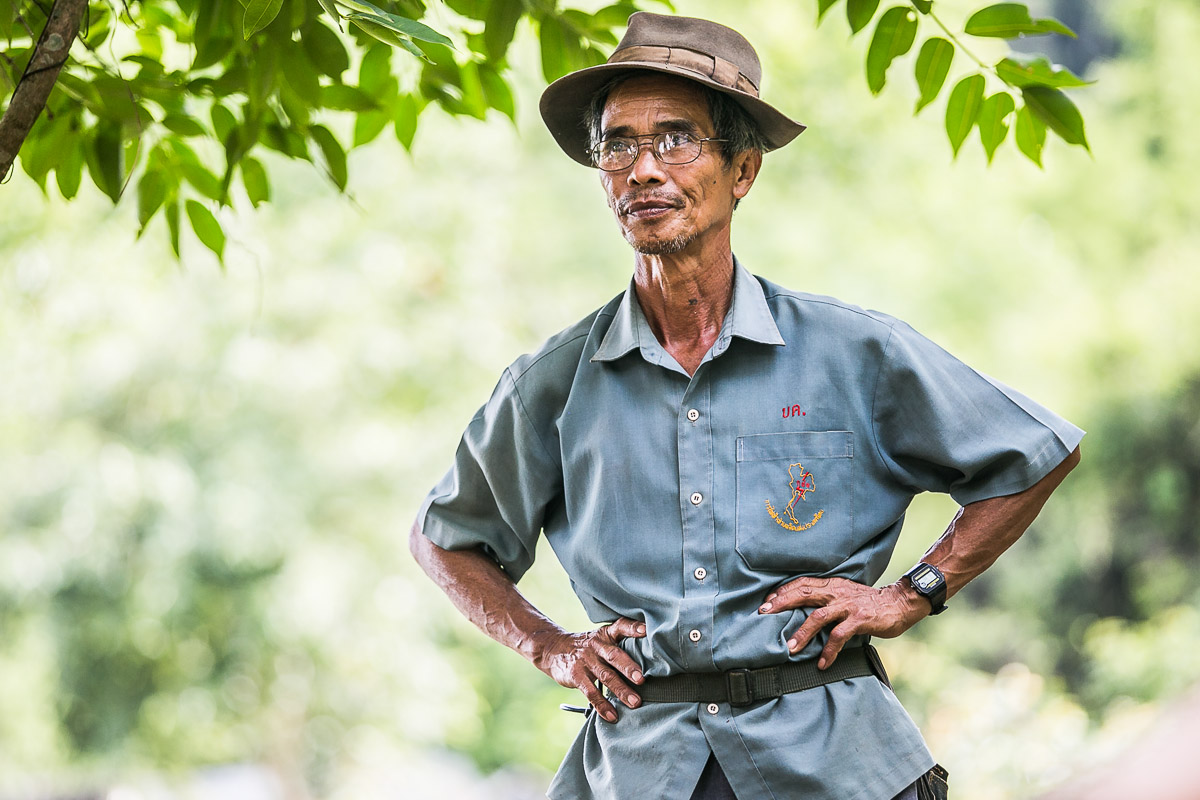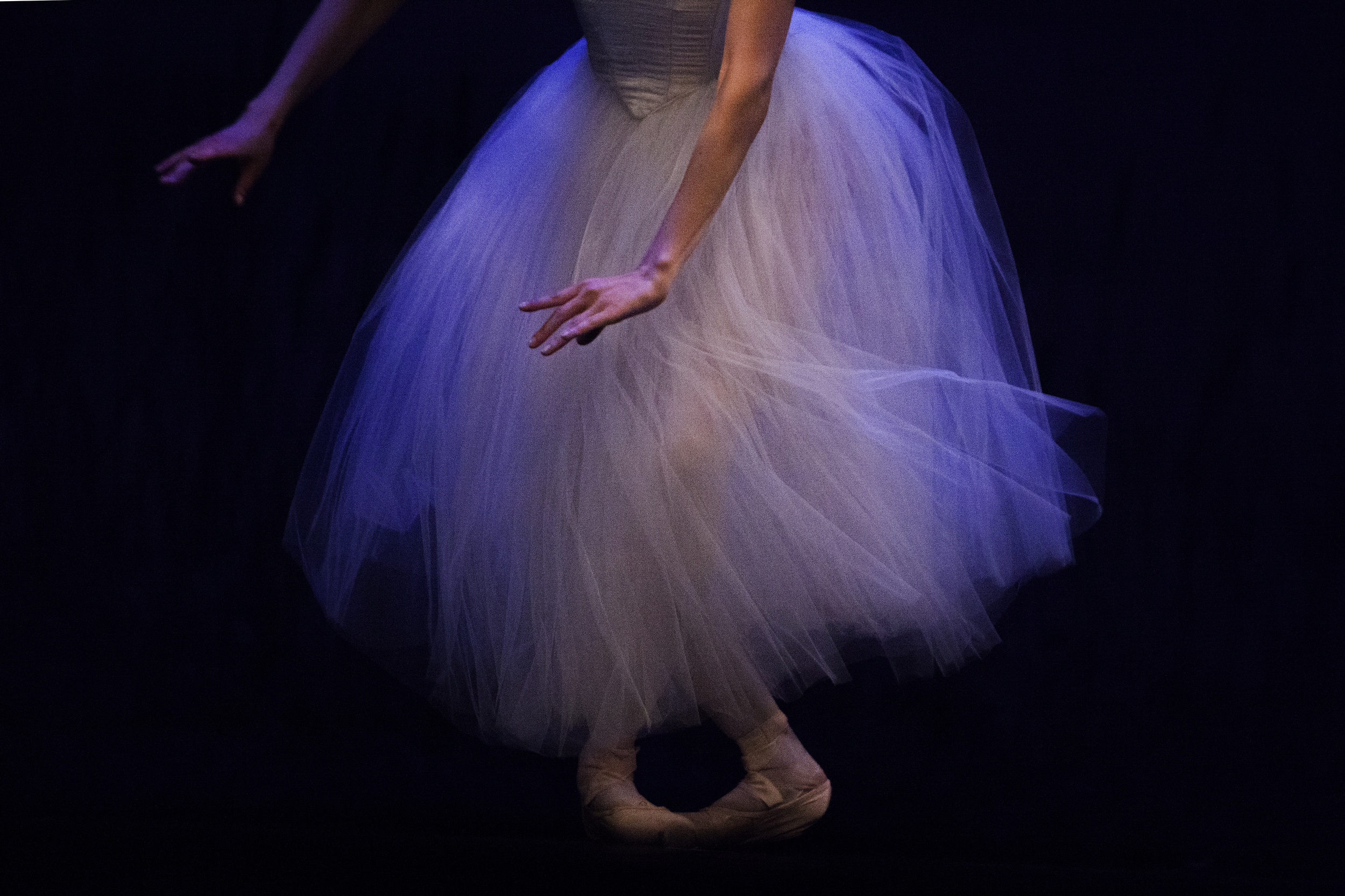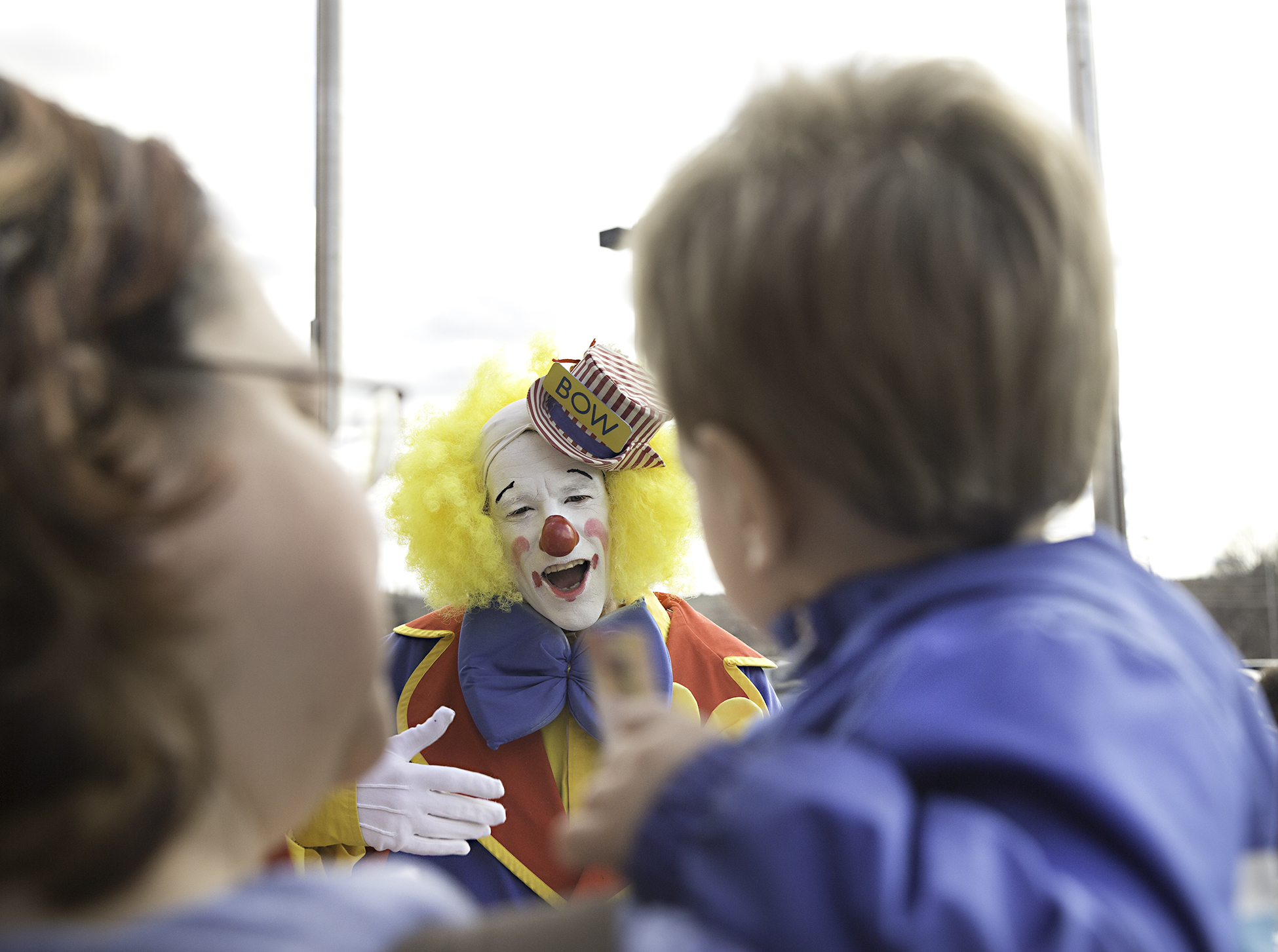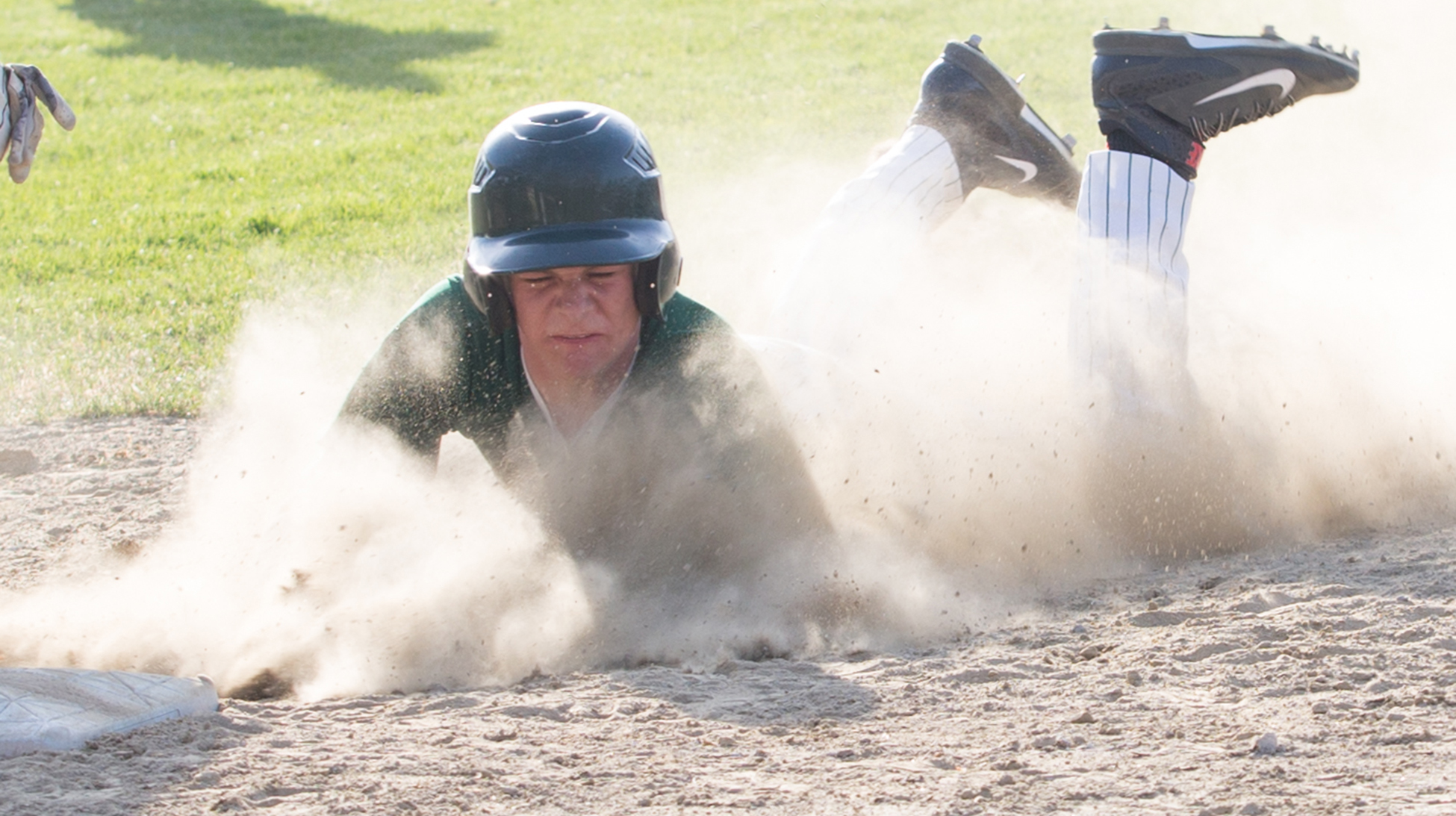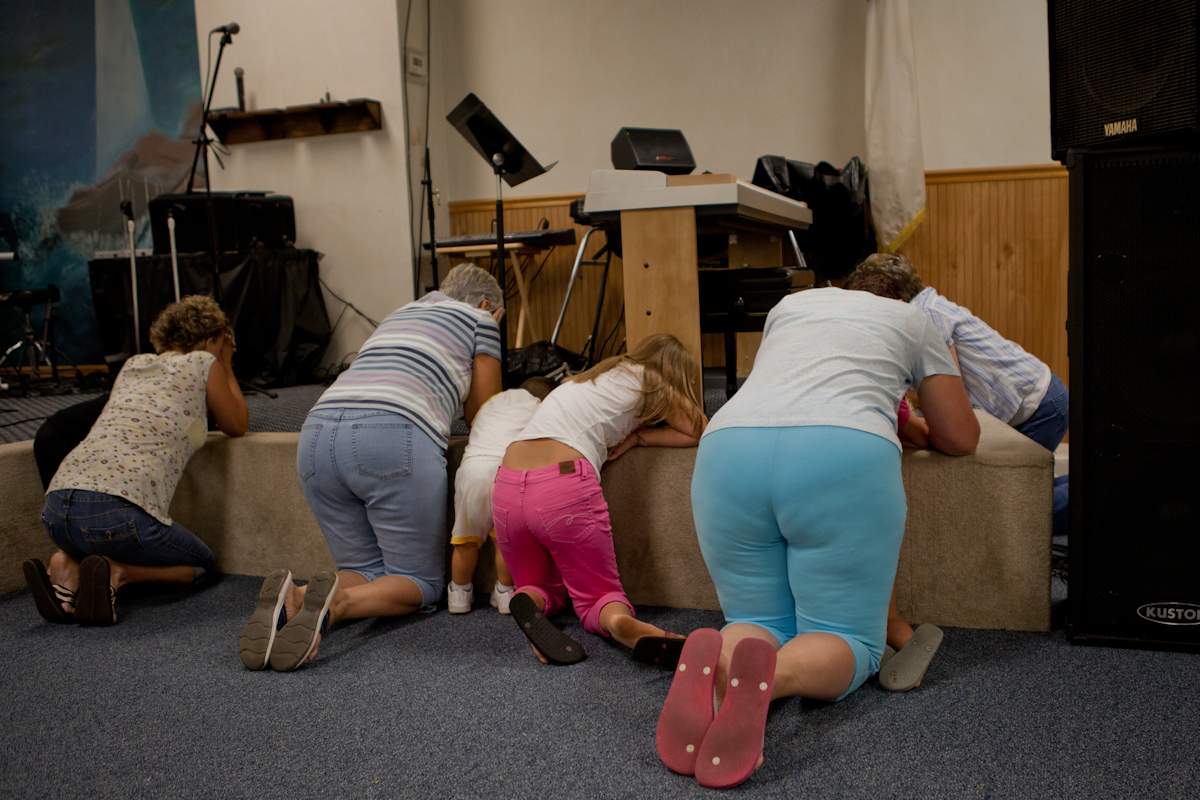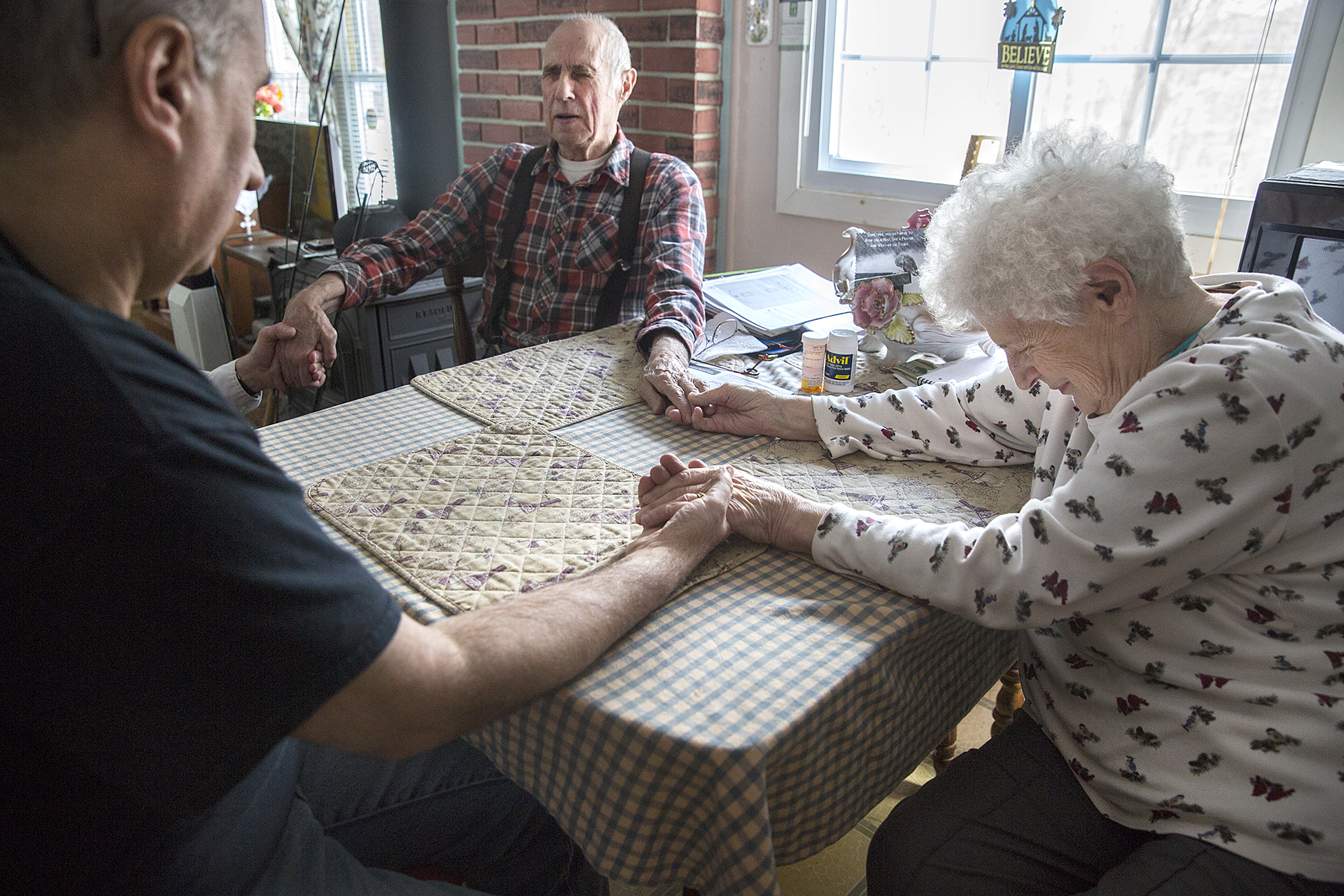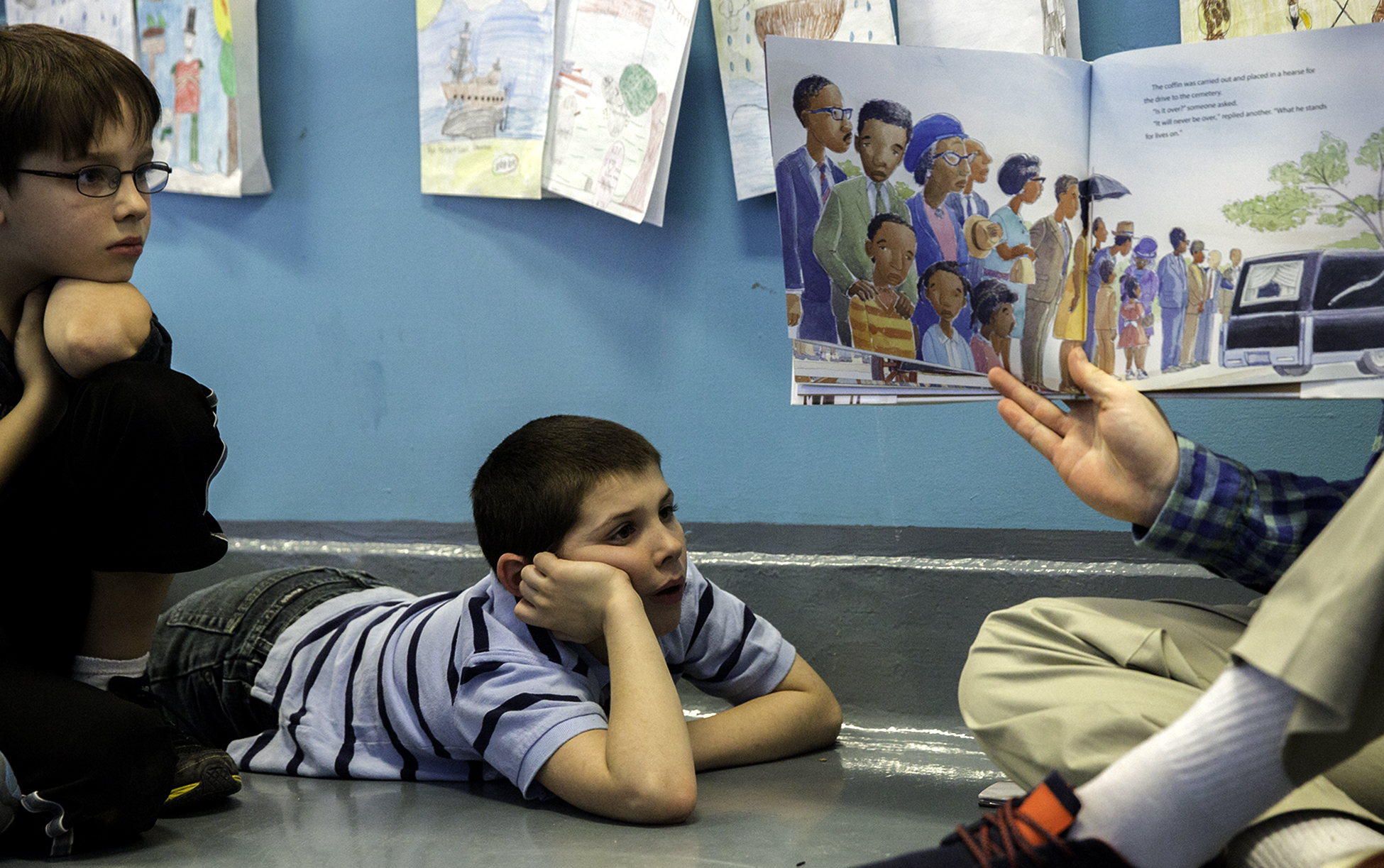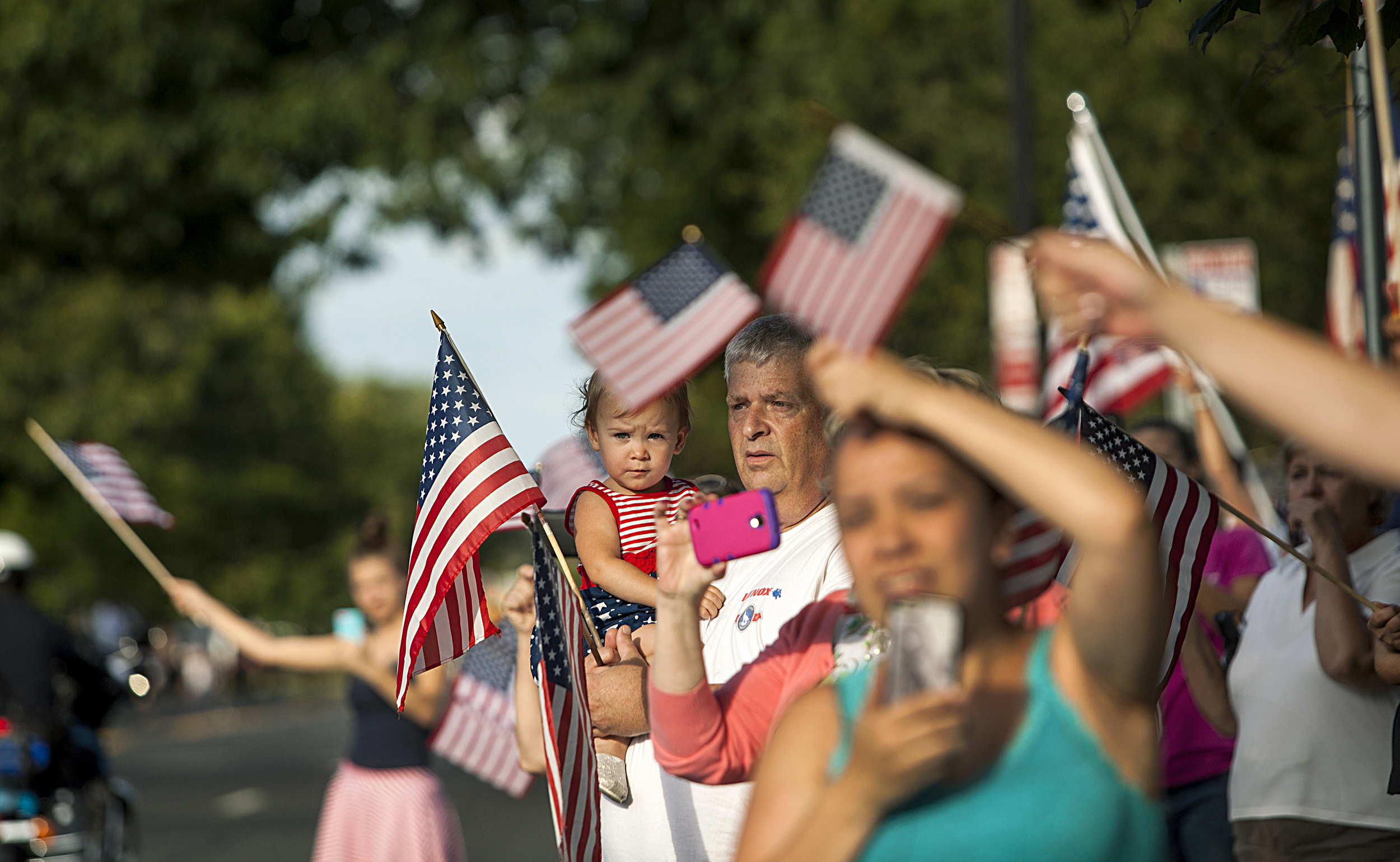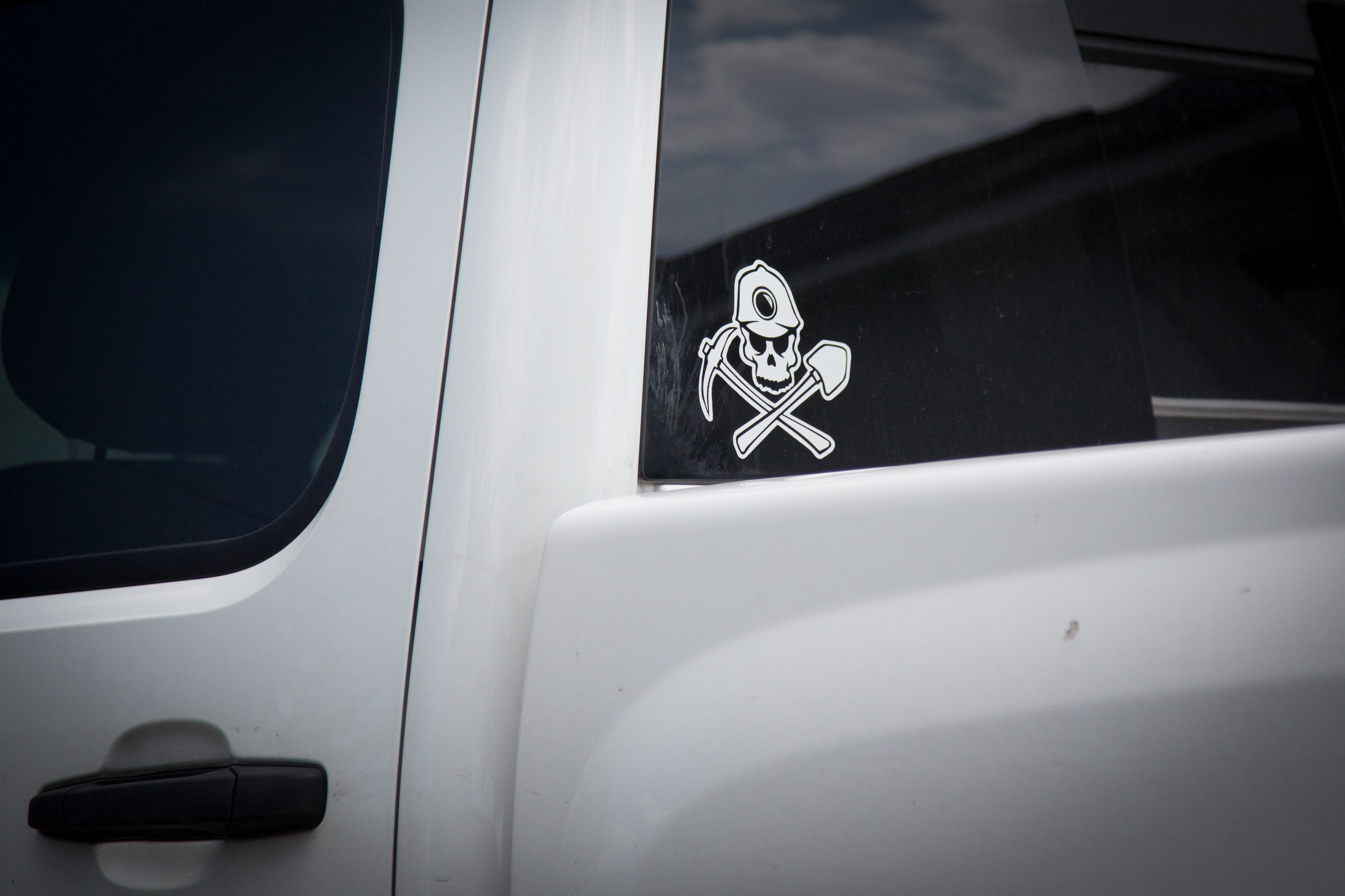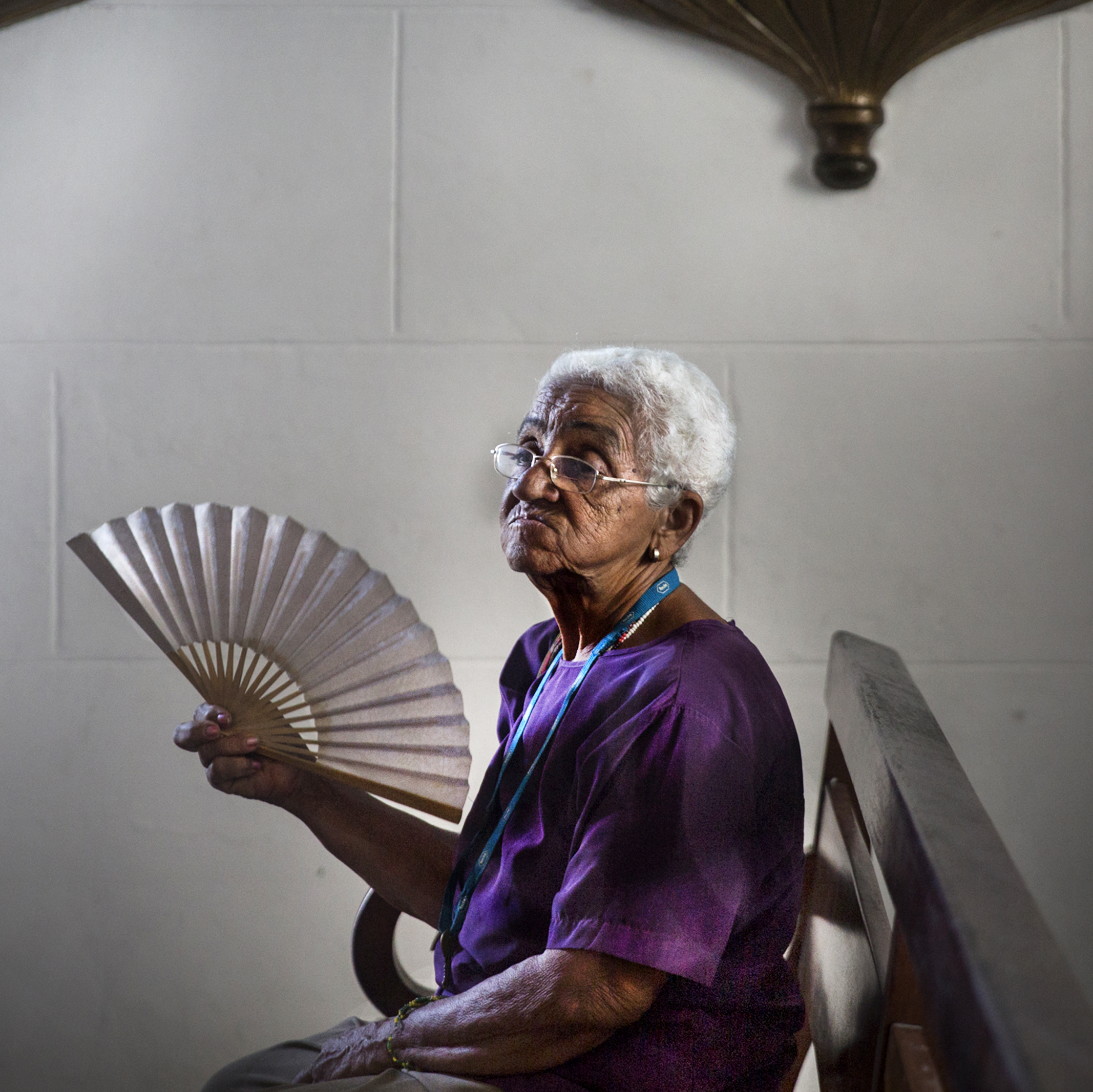 In Mingo County, West Virginia, The Young's live in the shadow of the coal companies. A coal plant down the street, leaves their car and house covered in coal dust, daily.
Occupy Wall Street, New York City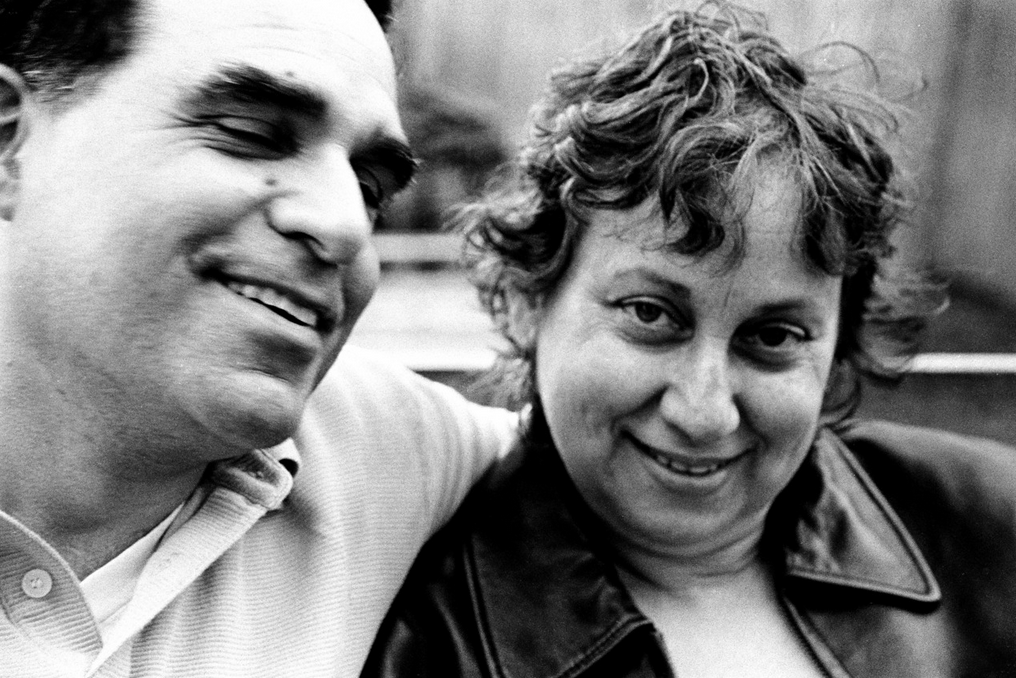 Melanie Harvey, teaches a science class at the Christian Faith Academy, in Van, West Virginia. The Christian Faith Academy is the only private school in Boone County, West Virginia. Students come from near and far to attend.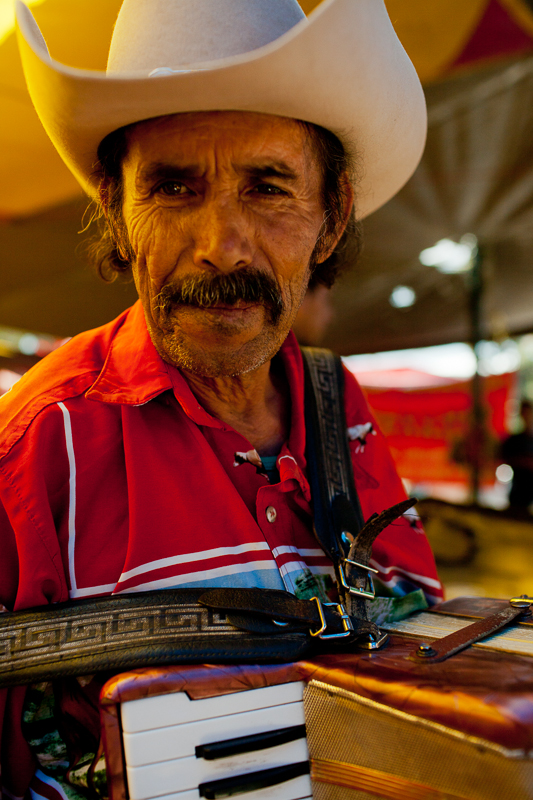 George Gibson an old time banjo player plays the song Wild Bill Jones on his porch of the house he built, outside of Whitesburg, Kentucky.
Goldie Peacock getting into character before a performance in Portland, Maine.
At Govoner elect Terry McAuliffe's election night event at the Sheraton Hotel in Tyson's Corner, VA, Richard Dick, watches the monitors closely waiting for the results of Virginia's Gubernatorial race.
Knate Higgins performing as Bunny Wonderland at Styxx bar.
In Van, West Virginia, JayCee Jarrell jumps on a trampoline at her grandparents house. After her parents lost their home, due to job layoffs, they temporally moved into this house. Putting two families under one roof.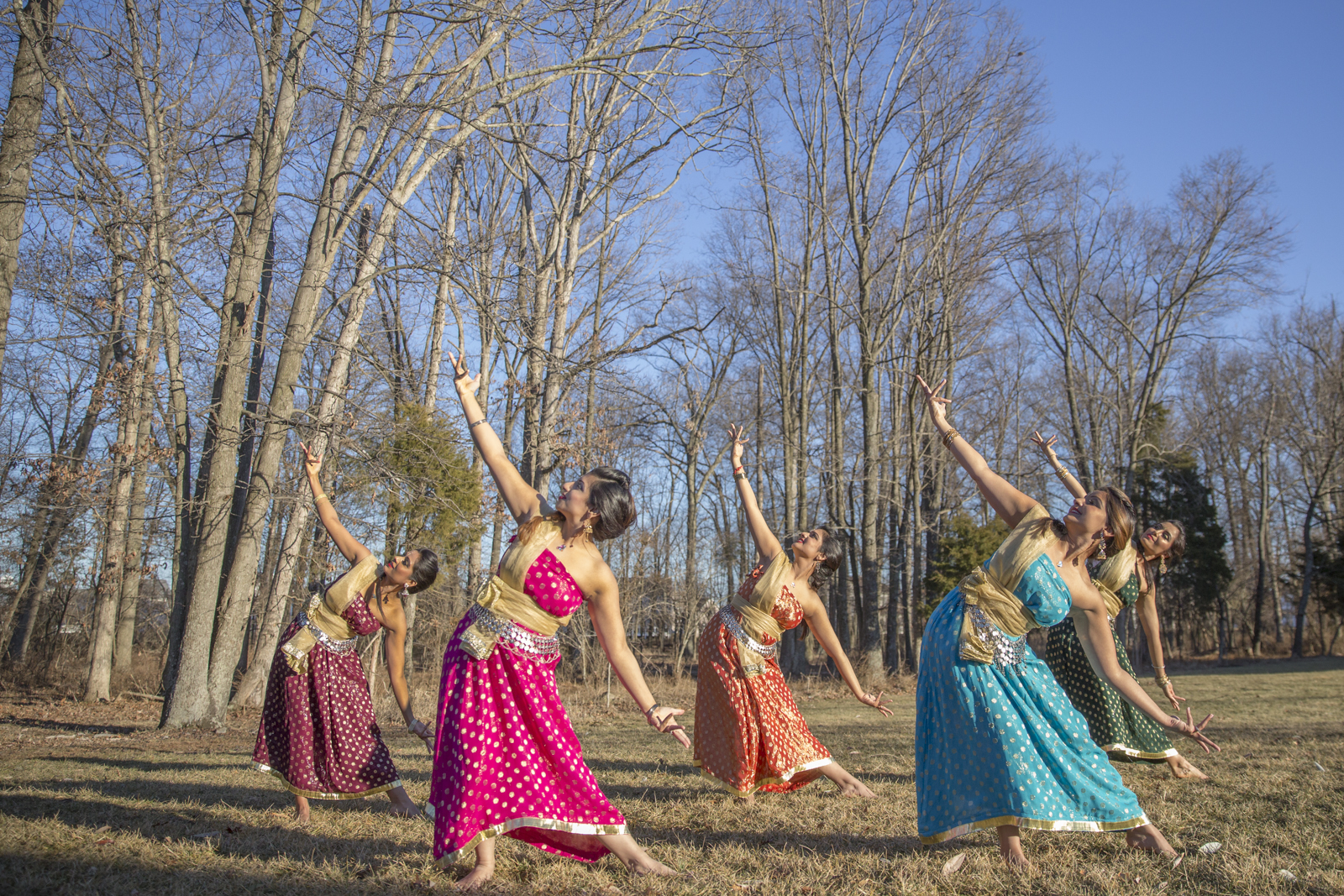 Players and gazers alike gather daily in Dupont Circle in Washington, DC, to challenge each other to a game of Chess. Though, this section of the park does not officially have a name, many players call it Chess University.
Old Soldiers Home park, Washington, DC.
Shaw Skate Park. Washington, DC
January 14, 2014. Senate Judiciary committee hearing on "the report of the President's review group on intelligence and communications technologies" members of the President's review group, Michael Morell, Geoffrey Stone and Cass Sunstein testify.
Many gay rights supporters and advocates wait outside the Supreme Court for the DOMA decision (Defense Against Marriage Act). The Court eventually ruled the Federal Same-Sex Marriage Ban, Unconstitutional.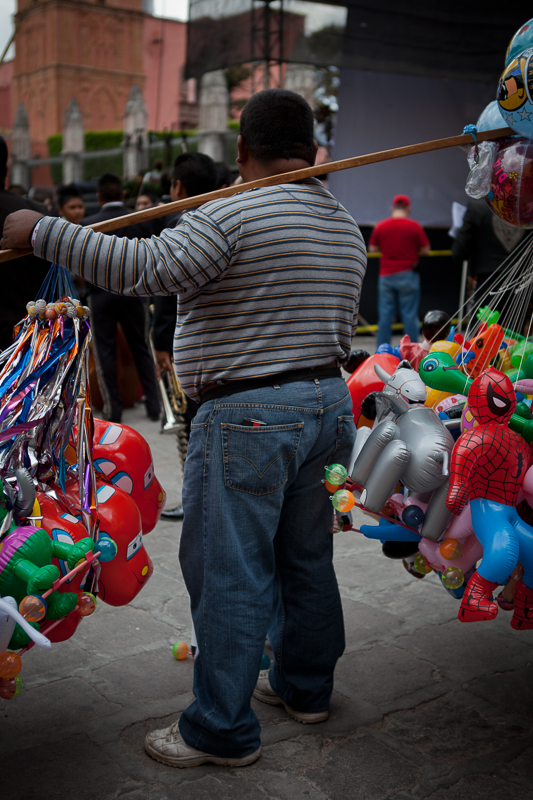 Every Tuesday, after the senate luncheons, majority leader Harry Reid (D-NV) holds a press conference, shortly followed by minority leader Mitch Mcconnell (R-KY).
On November 19, 2013, Henry Chao, the deputy CIO and deputy director of the Centers for Medicare and Medicaid Services' Office of Information Services testifies on behalf of "Security of HealthCare.gov."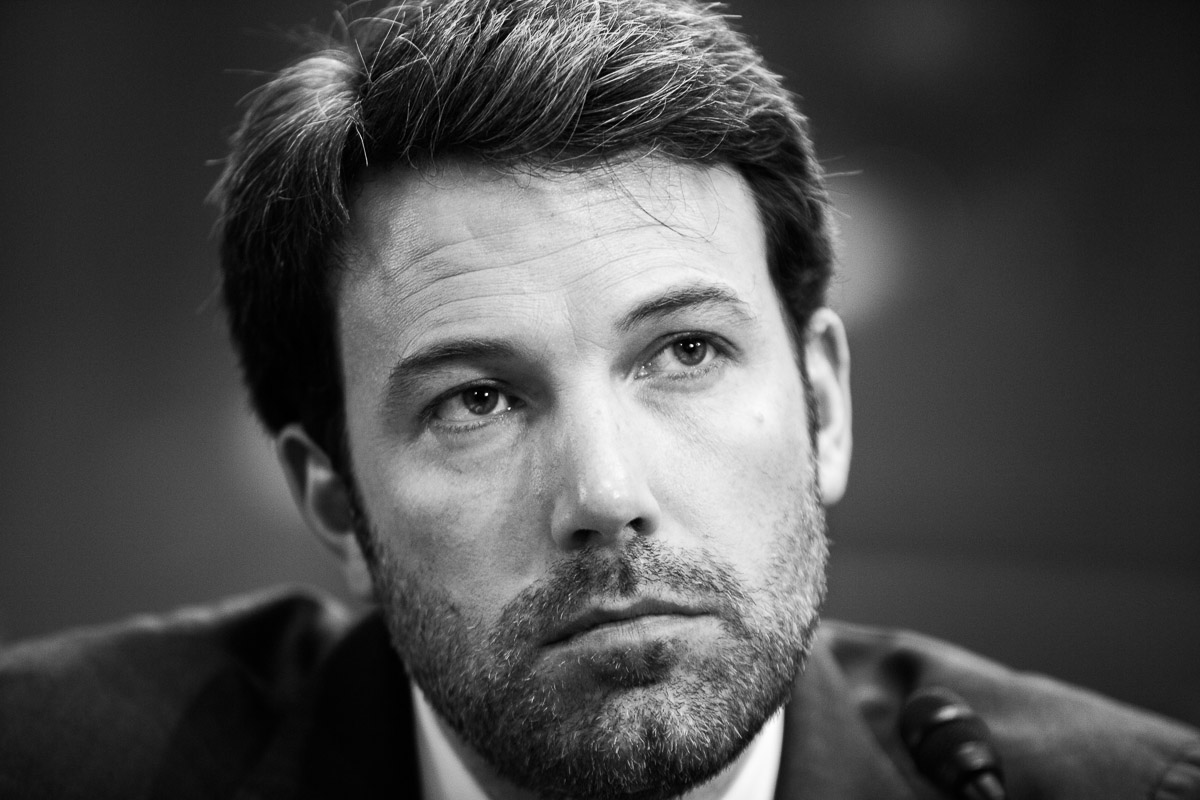 Director, actor, writer, producer Ben Affleck, founder of the Eastern Congo Initiative, testifies at the Senate Foreign Relations Committee hearing on "Prospects for Peace in the Democratic Republic of Congo and Great Lakes Region."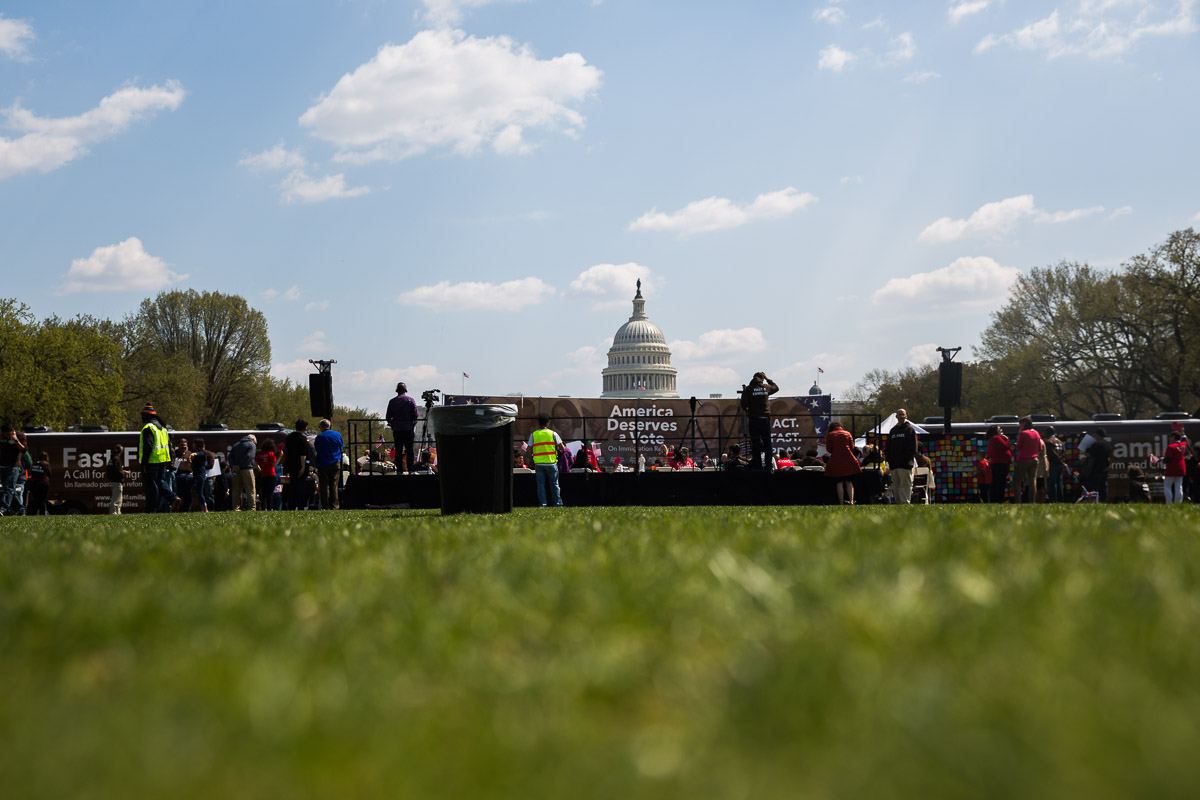 A view of The Capital from the National Mall at The Women's Fast for Families rally on April 9th, 2014.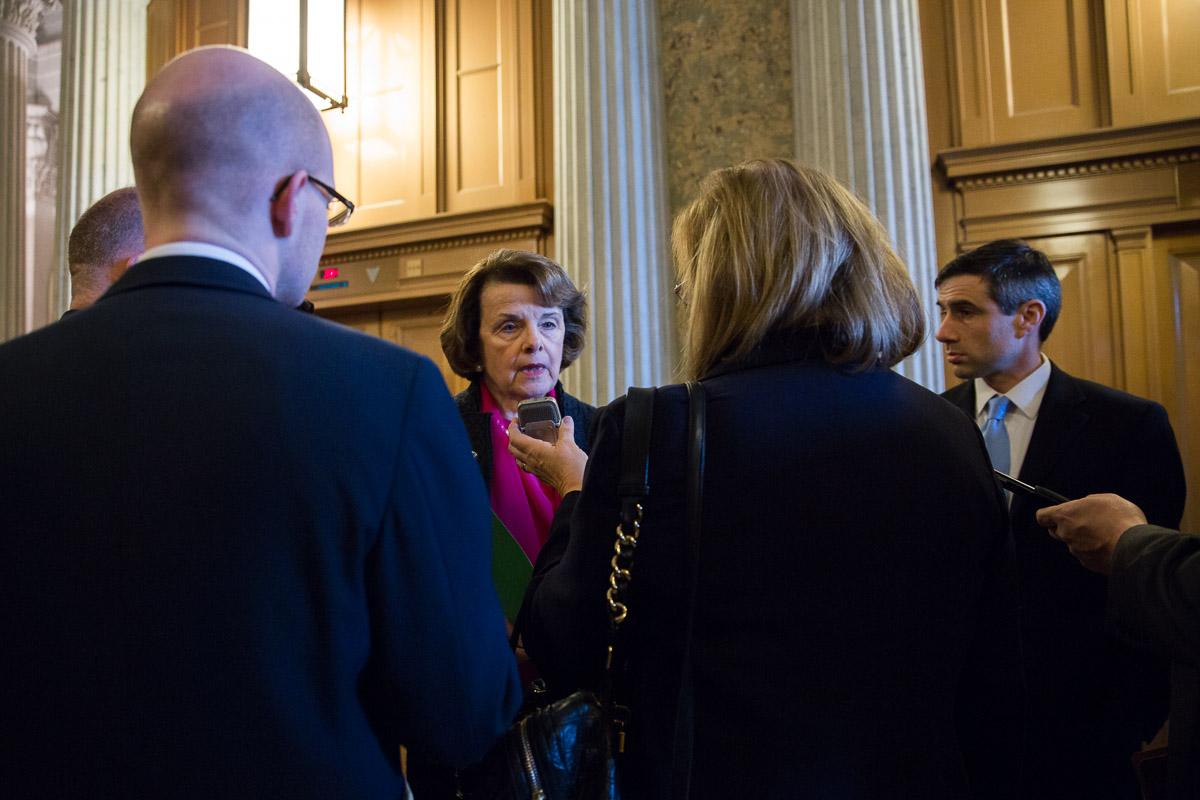 Reporters swarm Dianne Finestein (D-CA) in The Capital building.
On Wednesday March 26th 2014, House Democrats held a media event to announce a petition to demand a House vote on immigration reform. People gathered, with American flags, to show their support.
At Terry McAuliffe's winning election night event at the Sheraton Hotel in Tysons Corner, VA, a woman holds her hand in a L shape for Loser, as they announce that Ken Cuccinelli loses the Virginia Gubernatorial Election.
Renee Trautwein, Mary Ruddy, and Rosie Cortinas hold pictures of their children who were victims of the GM recall failure. GM recalled about 800,000 of its cars due to a faulty ignition switch. Unfortunately, they did not make the recall early enough, at least 13 deaths have been linked to this ignition switch failure.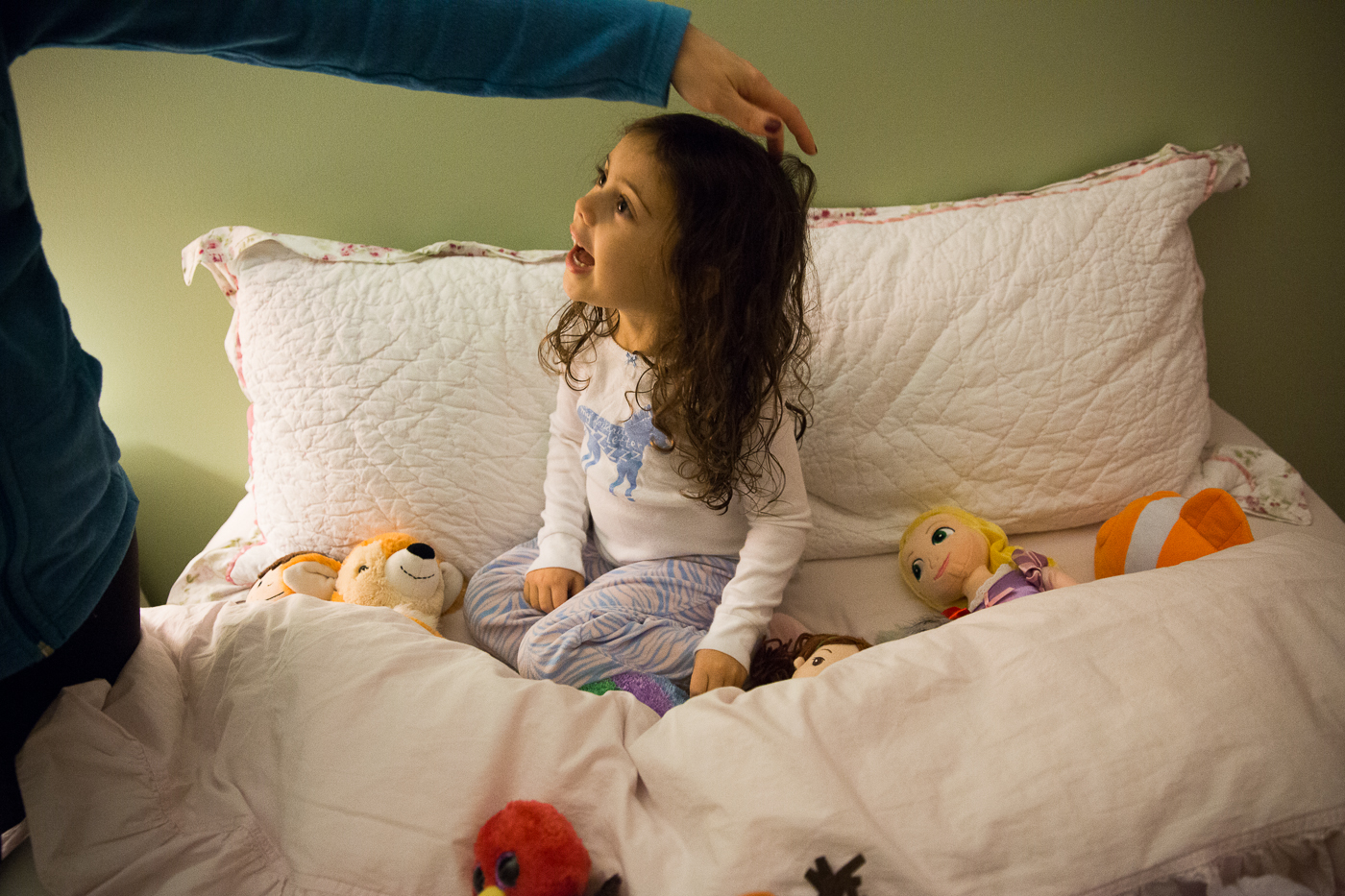 Jessica Rum, Eva's mother says goodnight to Eva after she said goodnight and tucked in all of her stuffed animals.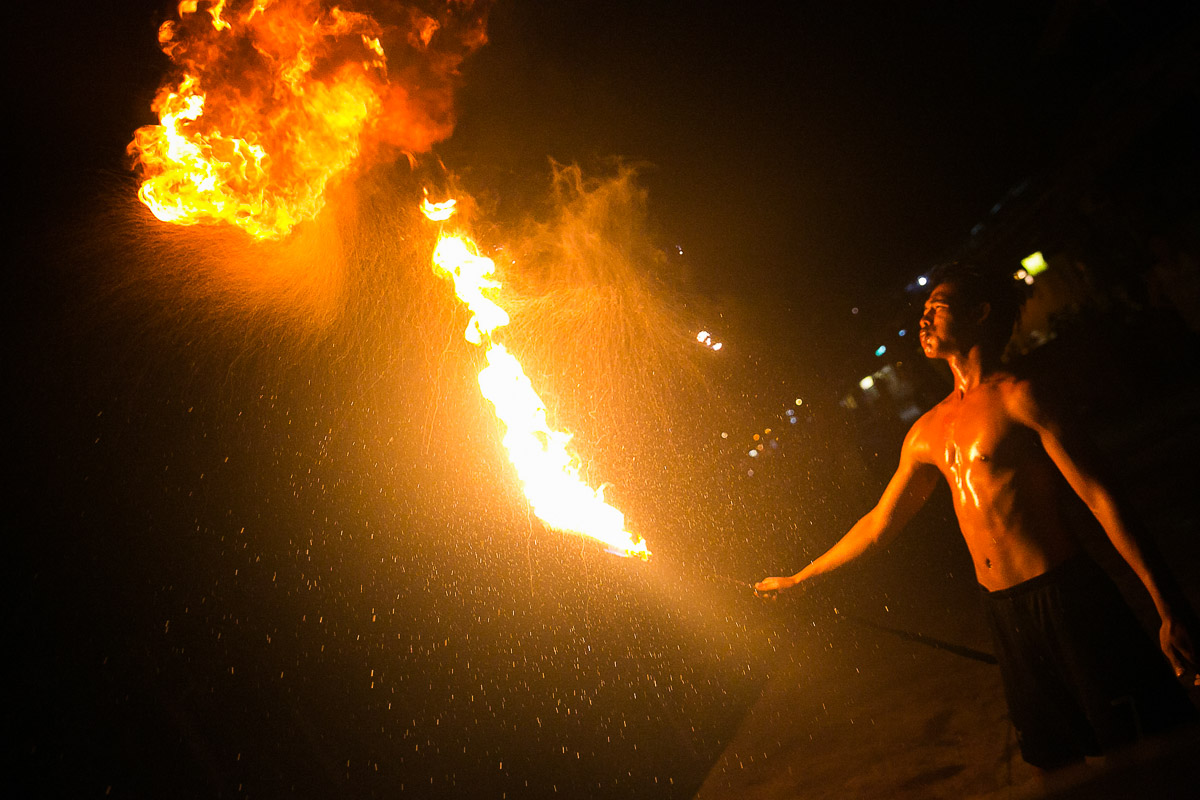 A fire dancer performs for tourists on Railay beach in Krabi, Thailand.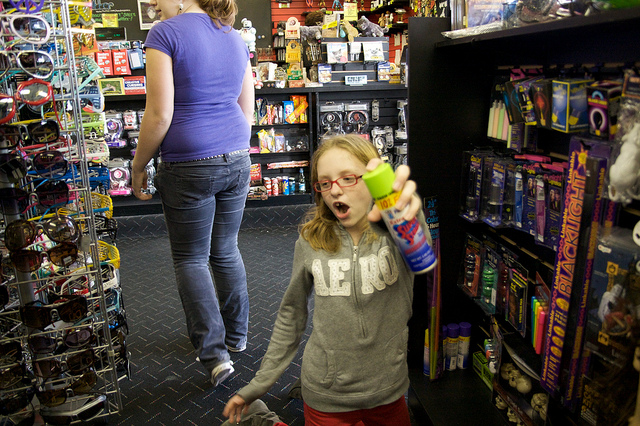 Winter Martin, 11, plays with her friend at a store. Winter is the daughter of Punchy O' Guts, a member of Maine's Roller Derby team. While Winter likes roller derby, she mostly wants to do her own thing, and not follow in her mother's footsteps.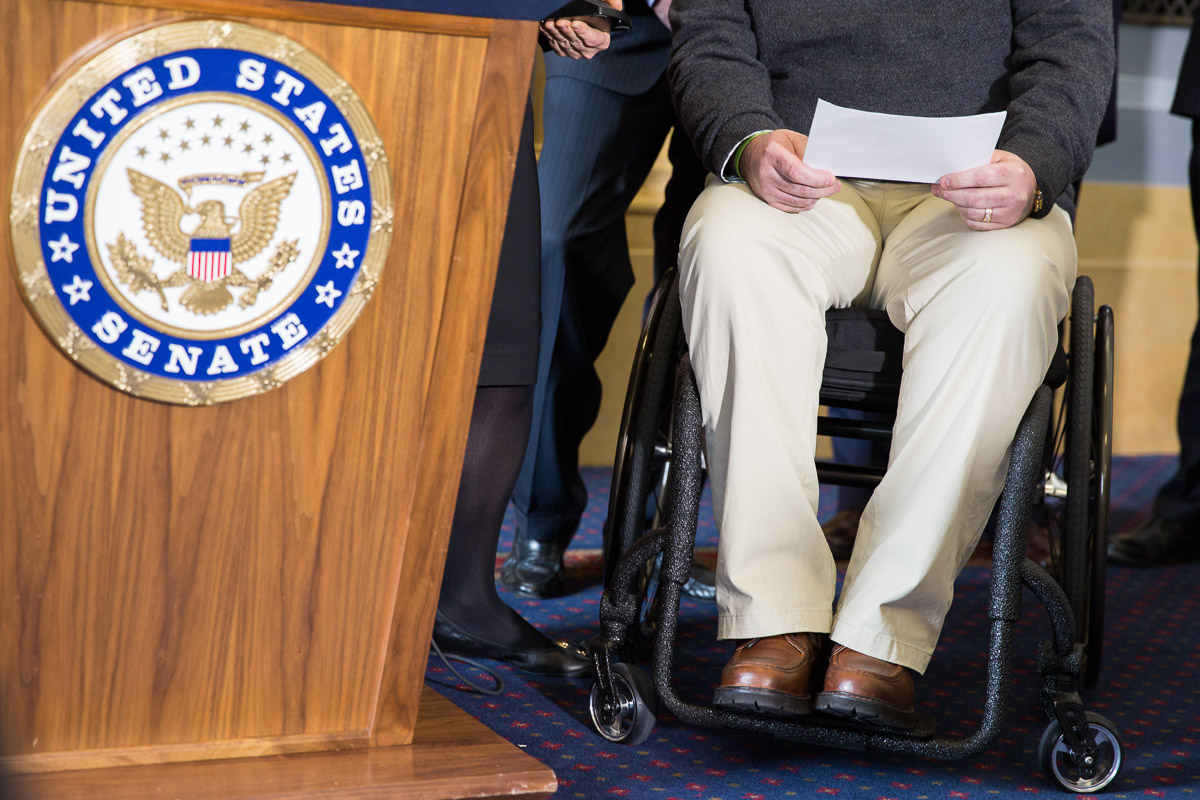 Congressmen hold a press conference with victims of military sexual
harassment and assault to push for the creation of a independent
military justice system on Feburary 6th, 2014. The man in the wheelchair is a victim of military sexual assault who tried to commit suicide. He now advocates for better military judicial system to curb military harassment.
Members of labor union, AFSCME celebrate while at a conference for Raise The Wage. Americans United for Change launched the "Give America a Raise" Bus Tour in March, driving to 11 states and holding events outside offices of Republicans in Congress in support of President Obama's plan to raise the national minimum wage from $7.25 to $10.10 an hour. During its travels, the tour saw two states – Connecticut and West Virginia – lead by example and raise their minimum wages.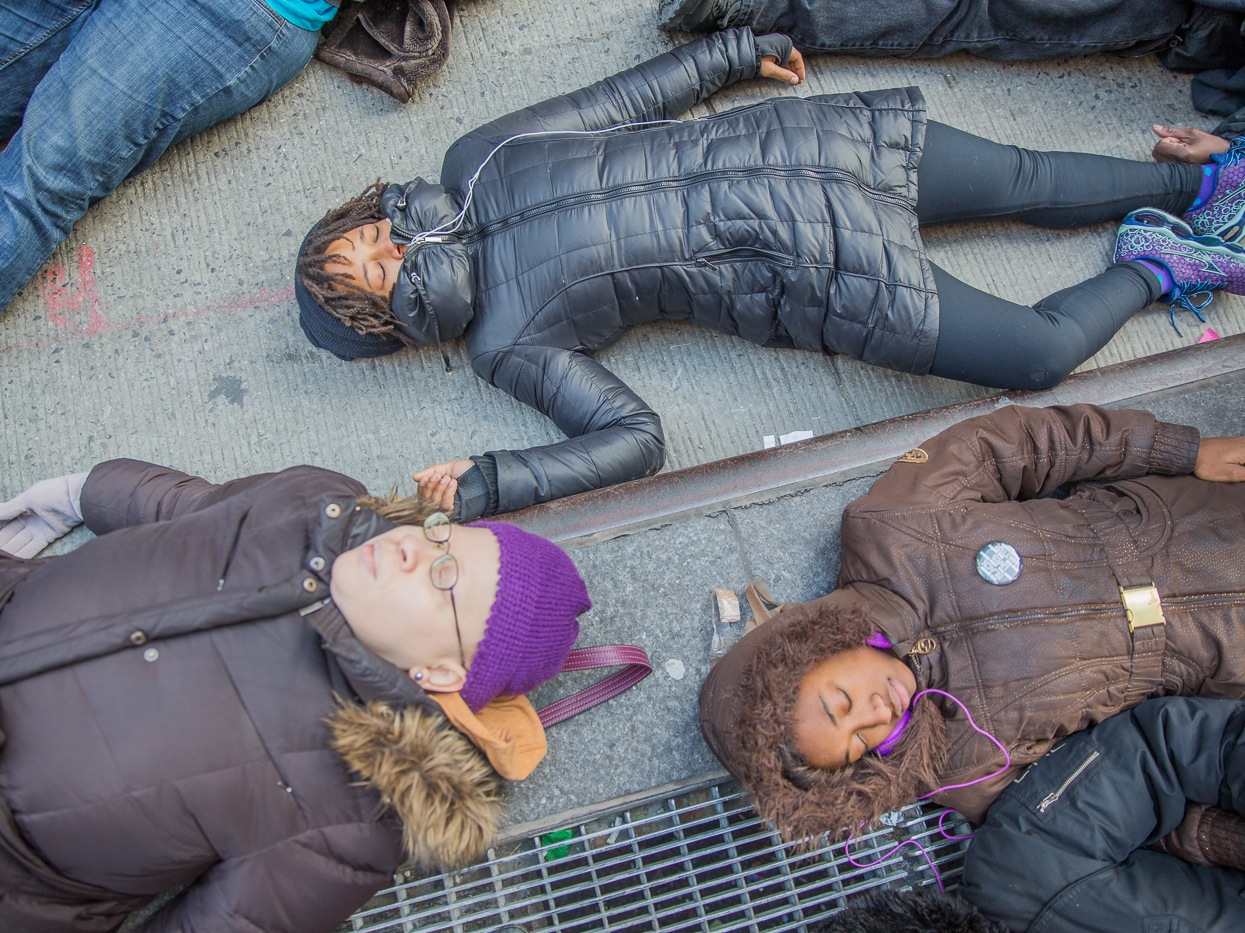 Die-In held on January 2, 2015, in front of The American headquarters of Fox News in New York City, to boycott Rupert Murdoch and his acquisitions, the New York Post and the Fox News Corp. This protest is in response to the supposed bias, racisism and misrepresentation of facts when these news agencies report on police brutality, specifically the death of Eric Garner on July 17, 2014.
George Gibson an old time banjo player plays the song Wild Bill Jones on the porch of a house he built, outside of Whitesburg, Kentucky.
Children watch the Chinese New Year parade from behind a barrier in Washington, DC. February 2nd, 2014.
Francisco Garcia of Mt. Blue Middle School, gets a hair cut by Lacey Savage at the Broadway Barbershop on a freezing day in January in Farmington, Maine.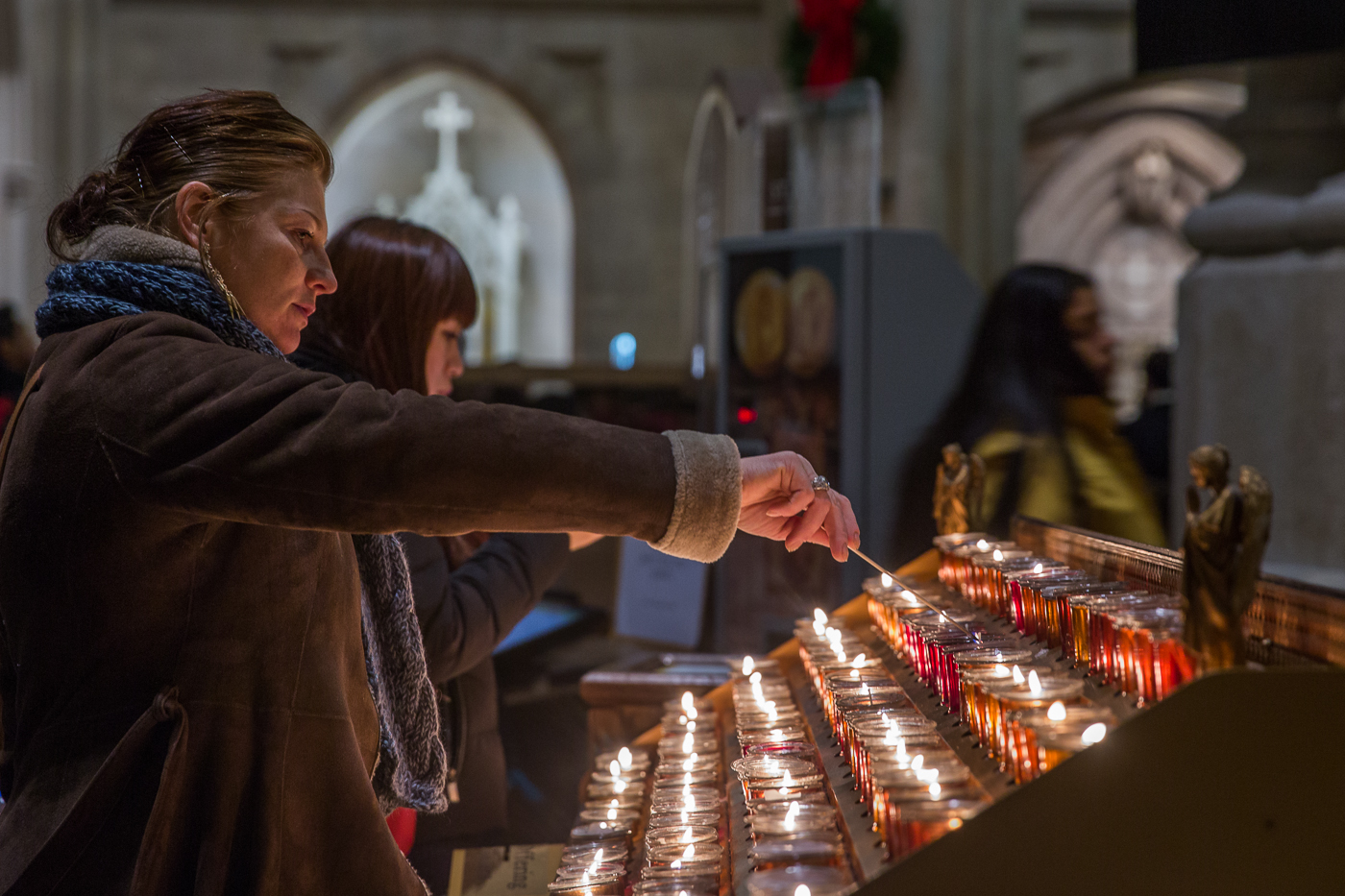 A woman lights a prayer candle at St. Patricks Cathedral in New York City on Christmas Day, 2014. St. Patricks Cathedral recevies over five million visitors from around the world each year, and over a million candles are lit as an act of prayer.
Kordell Green, 8, practices skateboarding at the Shaw Skate Park. This skate park, opened in April 2011, and at the time it was first and only skate park in Washington, DC.
The Rhythmaya dance troupe practice a Bollywood routine in a members basement in Ashburn, Virginia.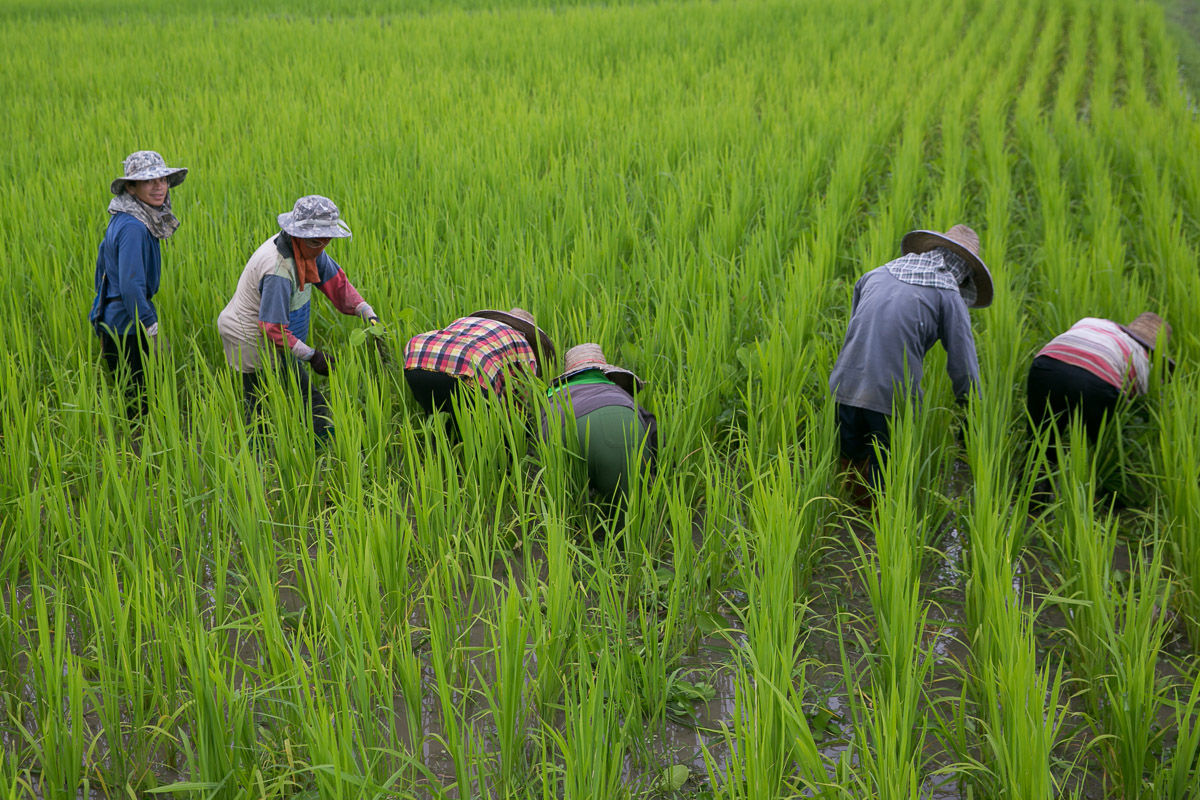 Farmers work in an organic rice field in Chiang Dao, Thailand. One of the goals of this farm is to educate the surrounding community about organic rice farming, so the practice can spread throughout Thailand.
"I wore white in honor of my son, Brian patrick. He is a nurse in Portland," said Shelia Patrick of Lewiston, Maine. Patrick prays at the White Mass service on Sunday February 9th, at Prince of Peace Parish in Lewiston. The White Mass is named for the color of the vestments worn on the day, as white is associated with the medical profession.
Children watch the Chinesse New Year Day Parade in Washington, DC.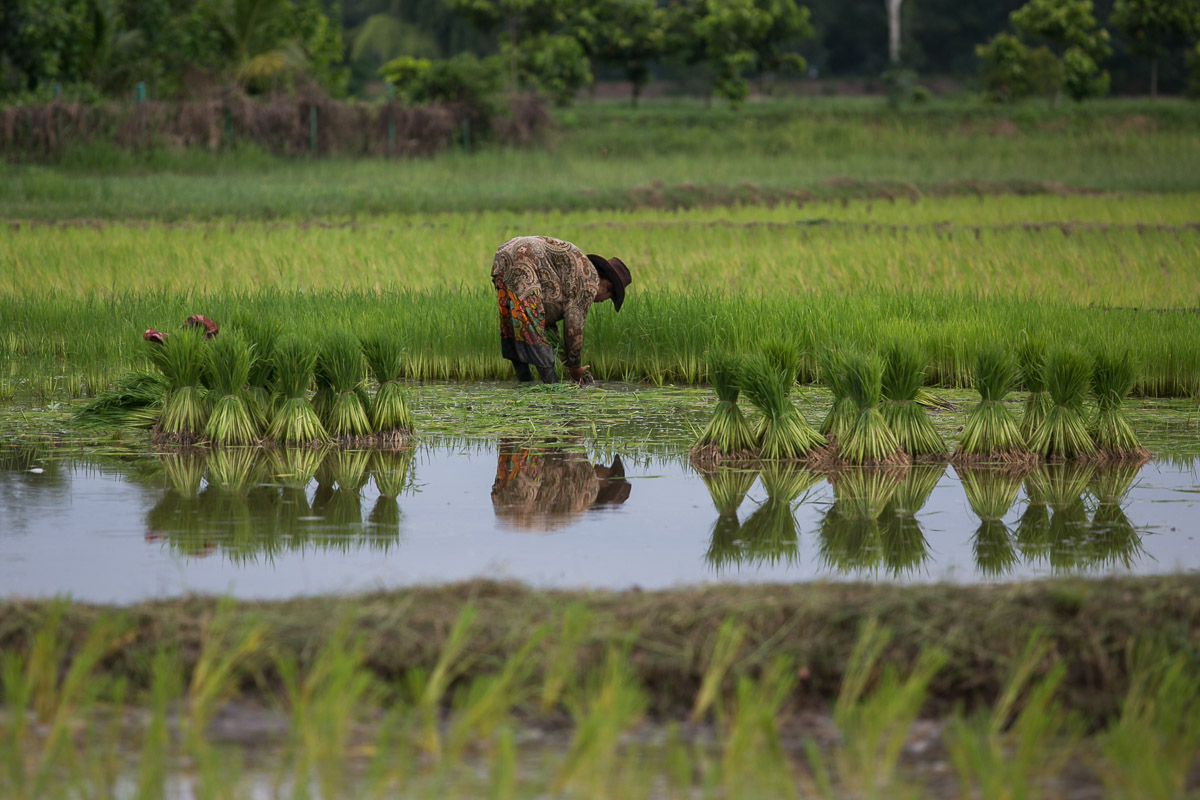 A woman works in the rice fields in Udon Thani, Thailand. Thailand has a strong tradition of rice production and is the second largest exporter of product in the world.
Madison, West Virginia, at the annual Coal Festival.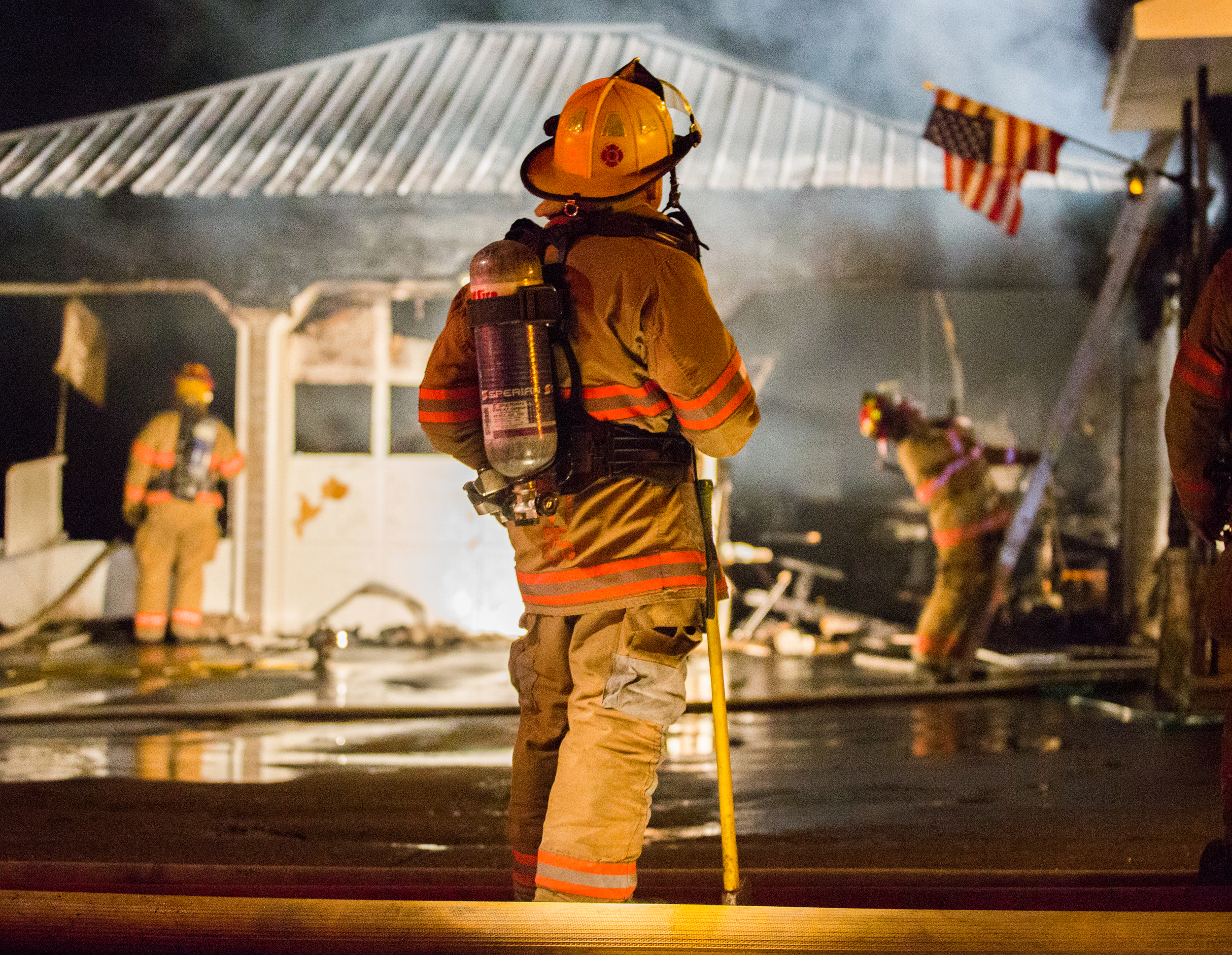 Firefighters work at the scene of a garage fire caused by the improper disposal of bonfire ashes, in Lewiston, Maine on Monday May 5th.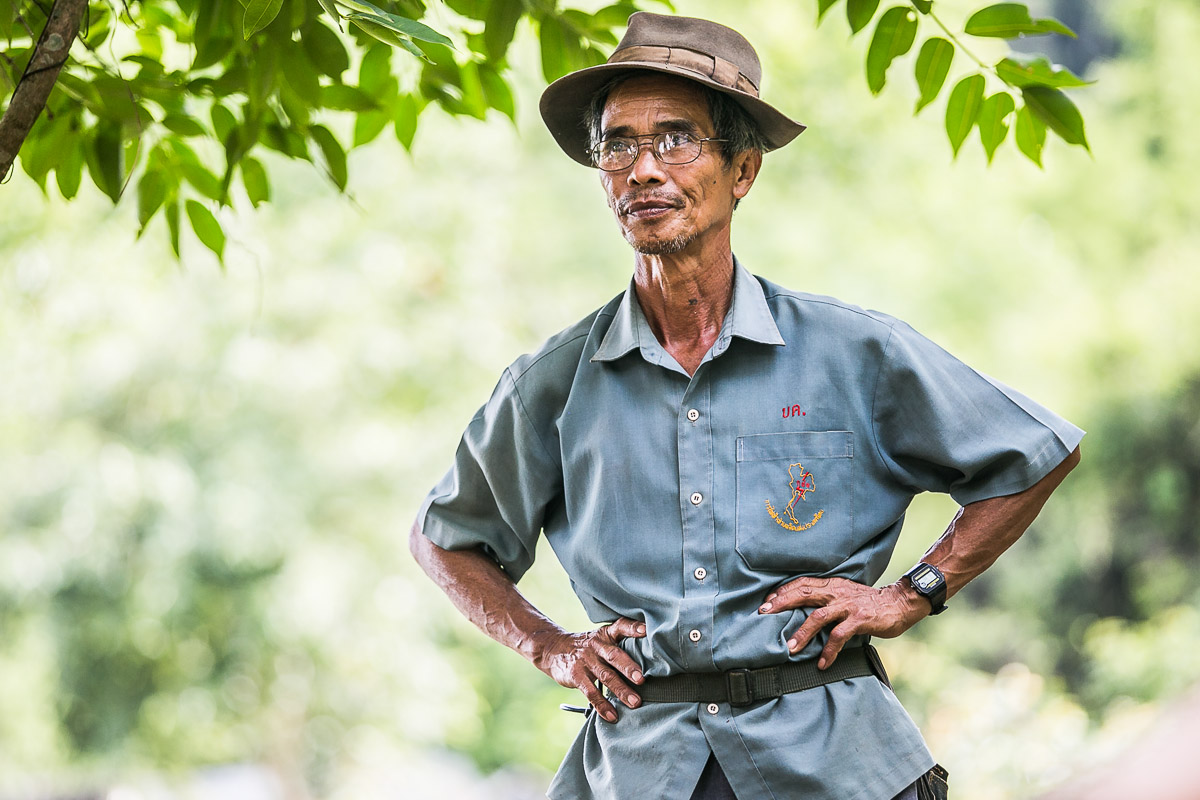 A local villager who assisted Rustic Pathways students build bamboo tables for a community service project in rural Thailand.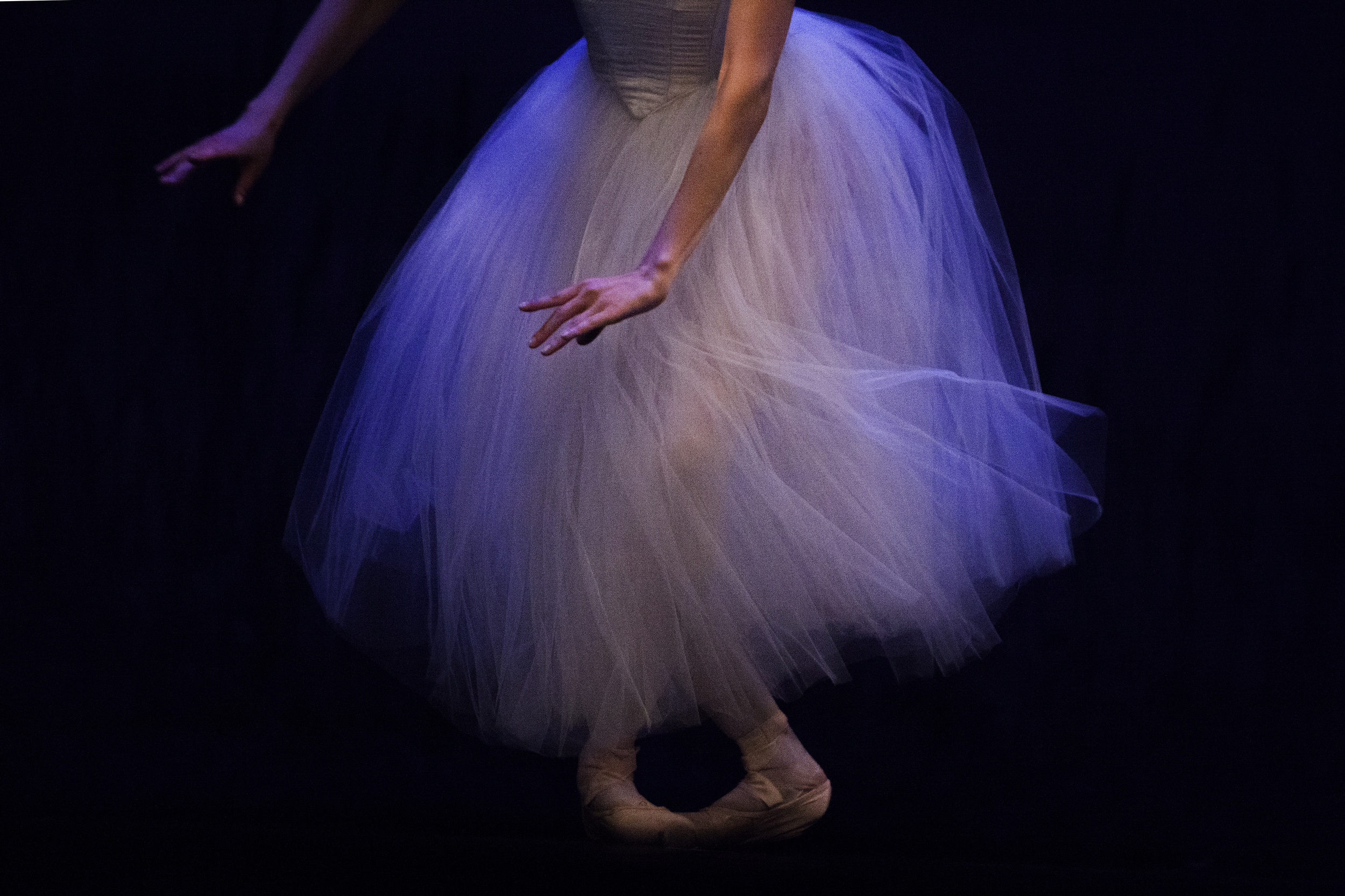 The Hartt School Community Division Dance Department's From Studio to Stage rehearses for Giselle, a two act romantic ballet, featuring Paulina Waski as Giselle and Cameron McCume as Count Albrecht from the American Ballet Theatre.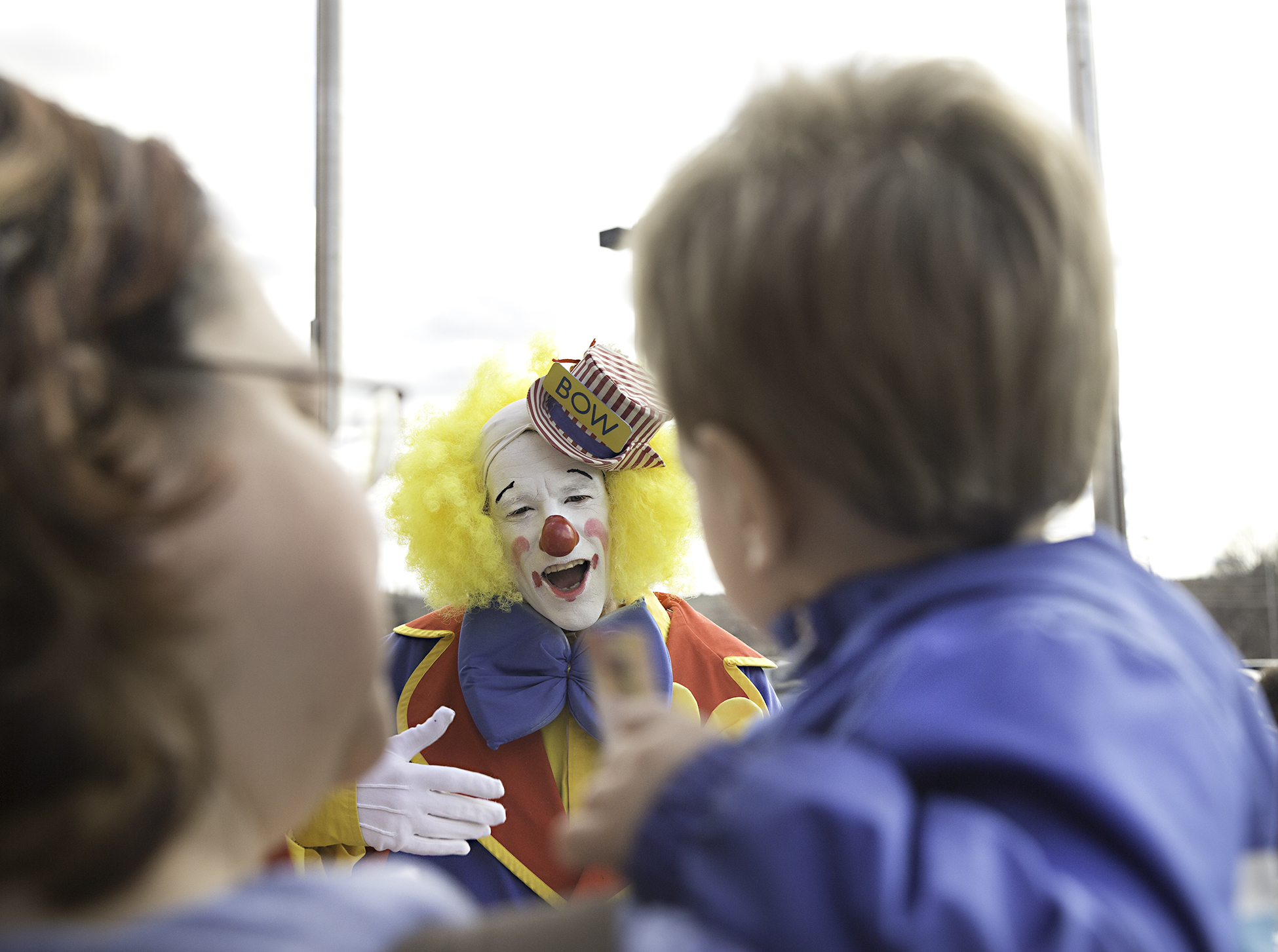 Mark LaFlamme, a writer at the Sun Journal, transforms into Bow the clown at the Kora Shrine Circus in Lewiston, Maine, so he could write about his experience.
Eva Rum, 5, plays with the flowers at DC's annual Cherry Blossom festival in 2014.
Sportsmanship won out in the agony of defeat for Lisbon High School's catcher Nick Lerette who was comforted by Monmouth High School's catcher Gage Cote, after Monmouth scored the winning run in a 6-5 in an 8-inning game in Lisbon, Maine.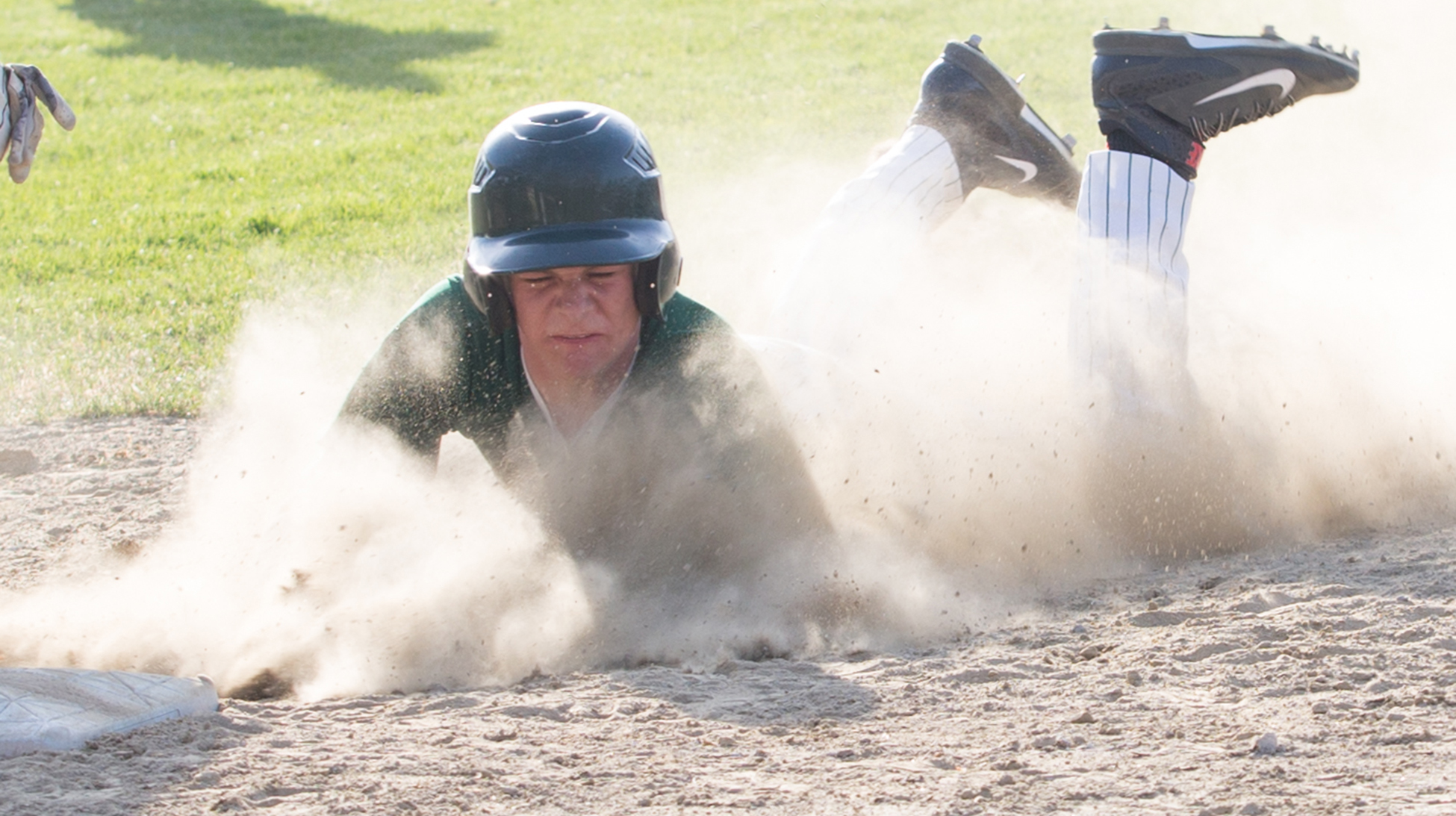 Winthrop High School's Adam Hachey safely dives into first base after taking a lead in a game against St. Dominic High School on May 8th, 2015.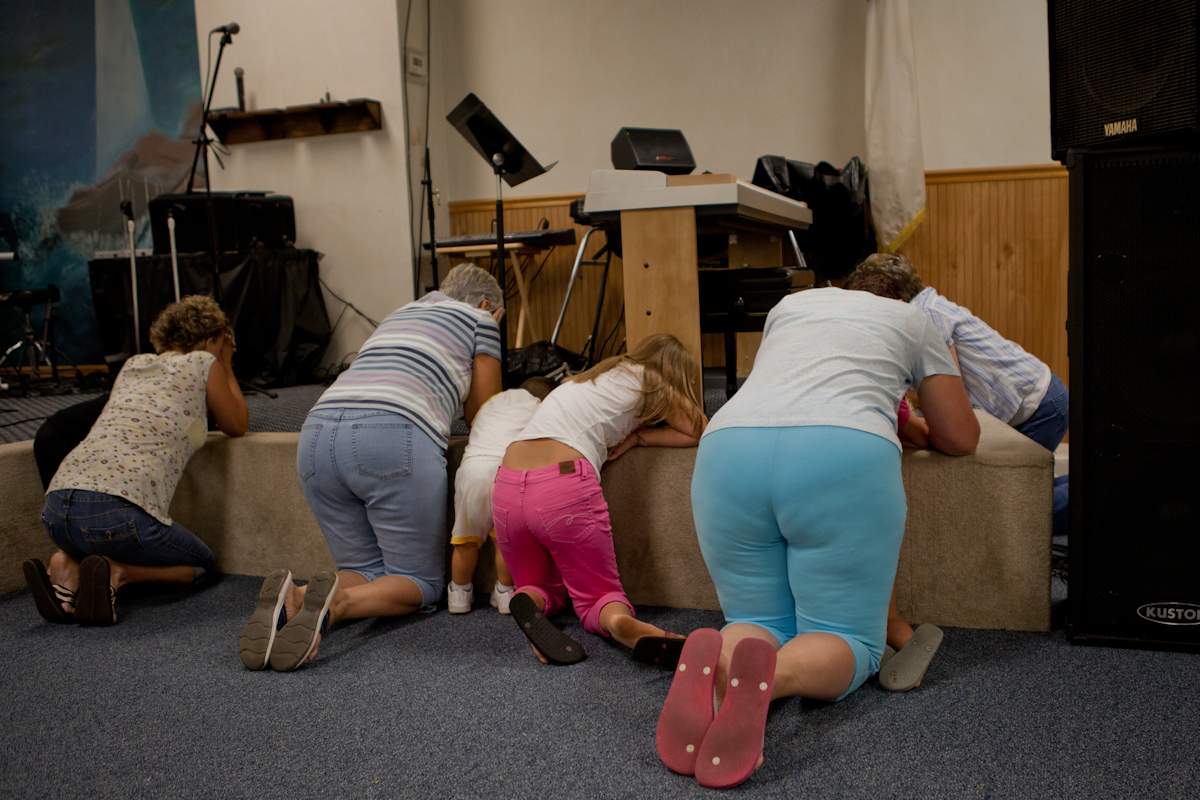 At the Christian Faith Academy in Van, West Virginia, church goers pray during a Wednesday night church service.
On October 3rd, 2014, the Salvation Army Women's Auxiliary of Washington, DC put on its 65th Annual Fashion Show and Luncheon to help families in their time of need. The fashion show was put together by Bloomingdales in the Ritz Carlton in Tysons Corner, Virginia.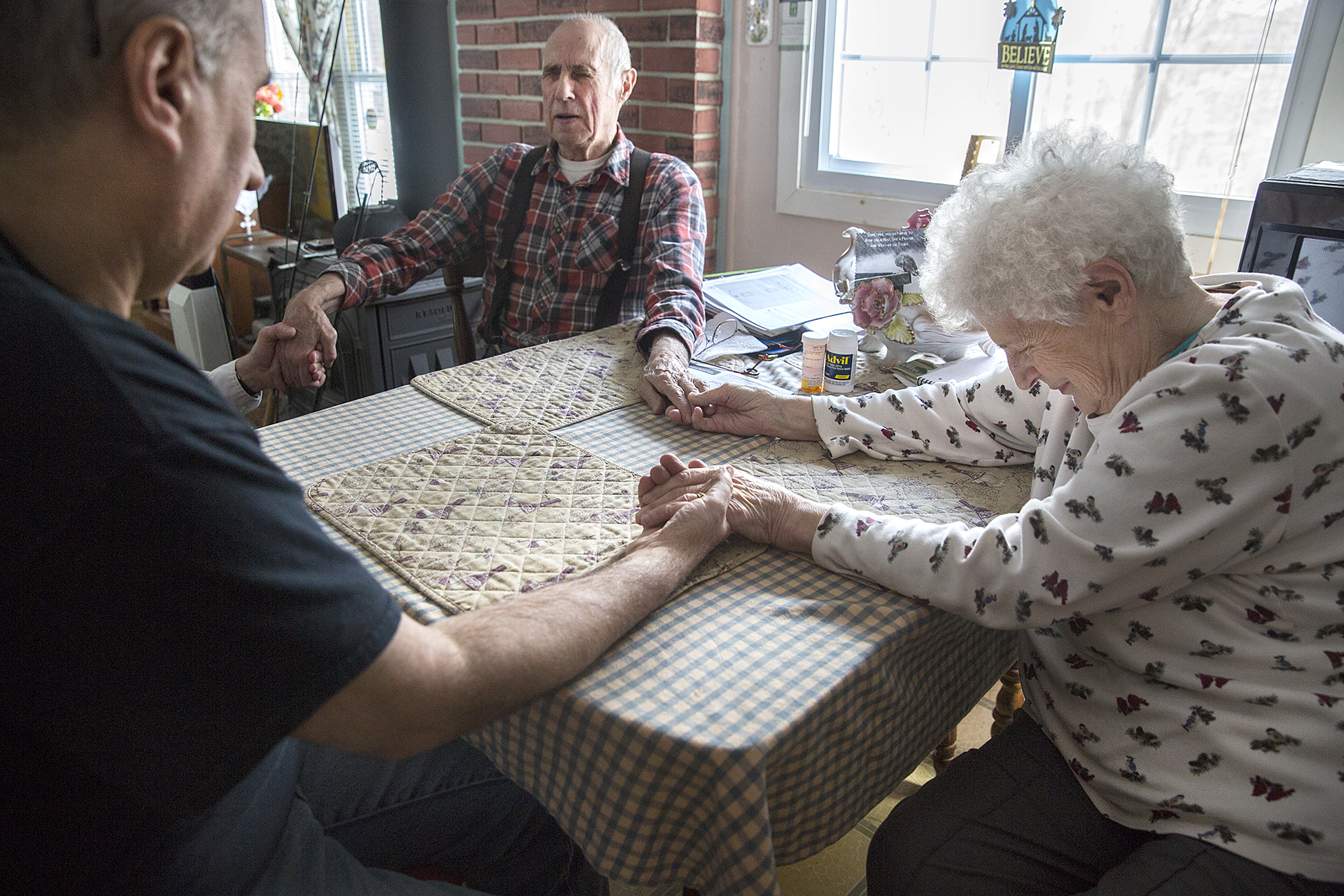 Clayton Weeks, 81, (center) was diagnosed with lung cancer in November 2014. In January with a diagnosis of six or less months to live, Clayton decided to go in the care of Androscoggin Home Care and Hospice. Clayton's wife June, son Clayton and an Androscoggin Hospice Chaplin Dick Waddell, hold hand in prayer at the Week's home in Mexico, Maine, a few weeks before Clayton's passing.
Firefighters work at the scene of a garage fire caused by the improper disposal of bonfire ashes, in Lewiston, Maine on Monday May 5th.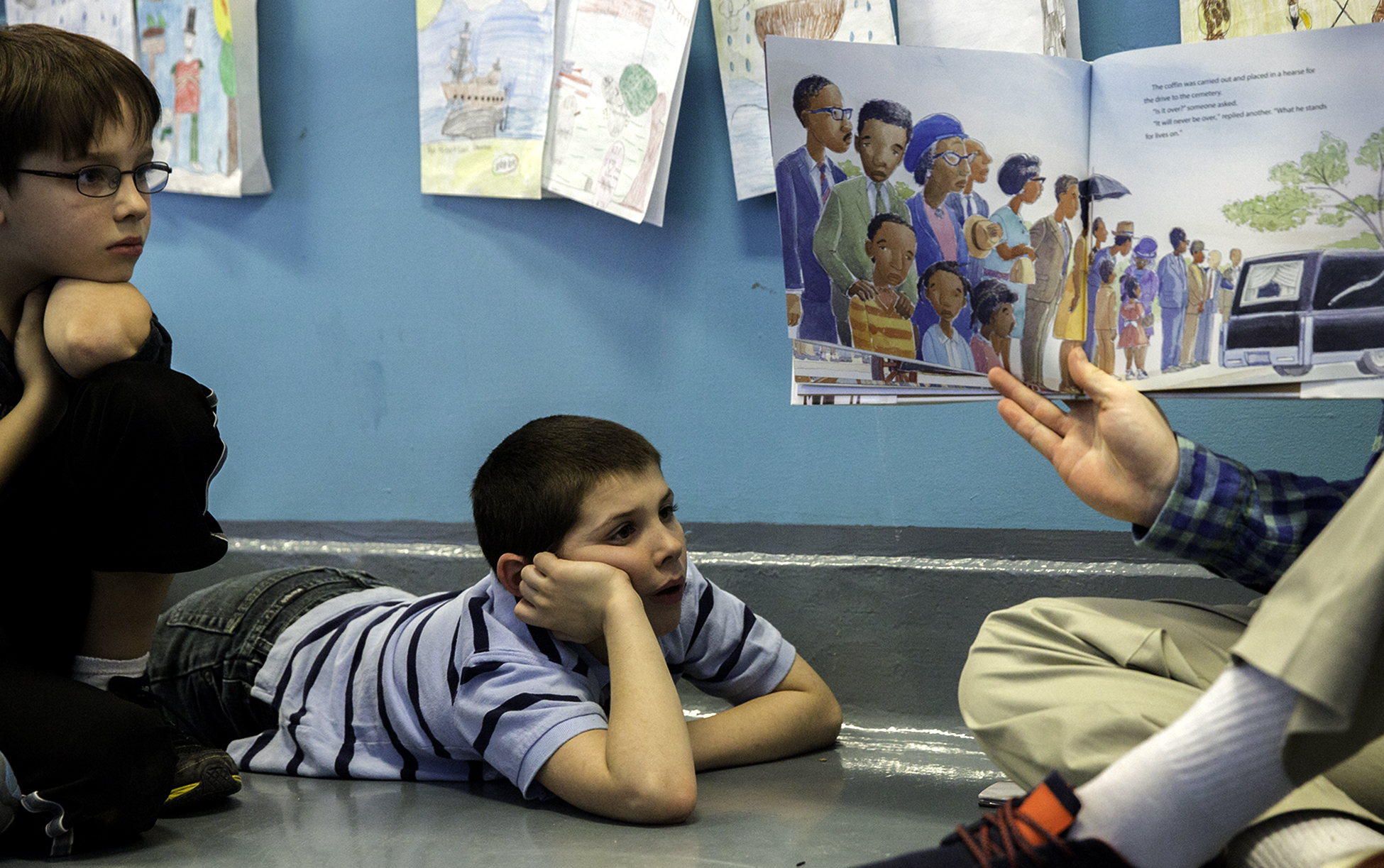 At the Martel school in Lewiston, Maine, Bates College students read books to 4th, 5th and 6th grade students about the civil right movement, a few days after MLK day.
The Middletown Children's Circus in Middletown, Connecticut, provides children ages 8-14 with a five week of circus arts instruction that culminates in a performance with thousands of spectators. The program has taught children juggling, unicycling, acrobatics, clowning, stilting and visual arts for the past 26 years.
Stephanie Gill, 2, of Simsbury, CT sits in a broken wagon at the Pickin' Patch in Avon, CT where her grandparents brought her to pick vegetables.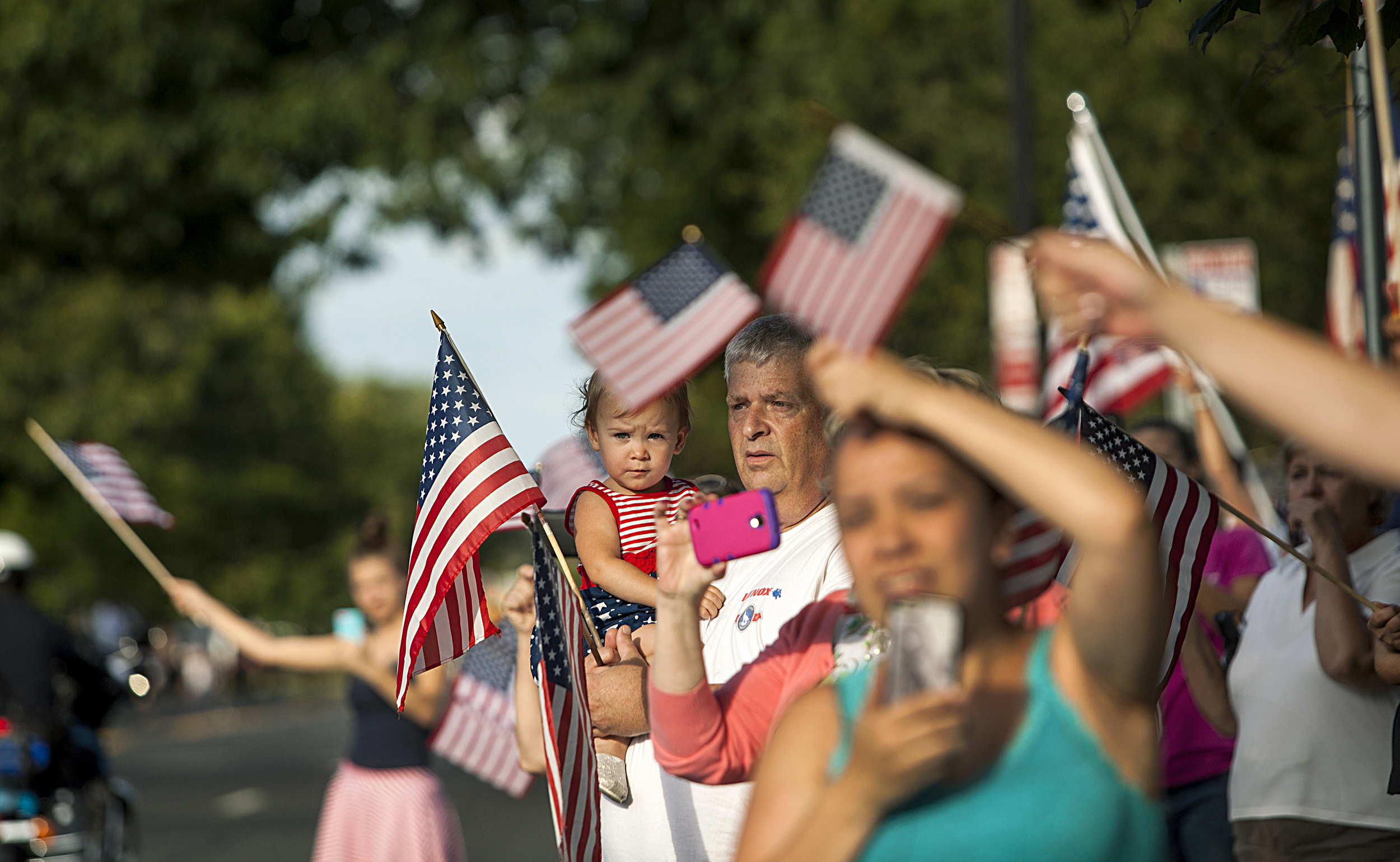 "He gave the ultimate sacrifice, the least we could do is show support," said Richard Dziobek as he holds his one year old granddaughter Vaida Battles, on Sumner Avenue in Springfield as the body of Marine Thomas Sullivan was brought up I-91 by police escort.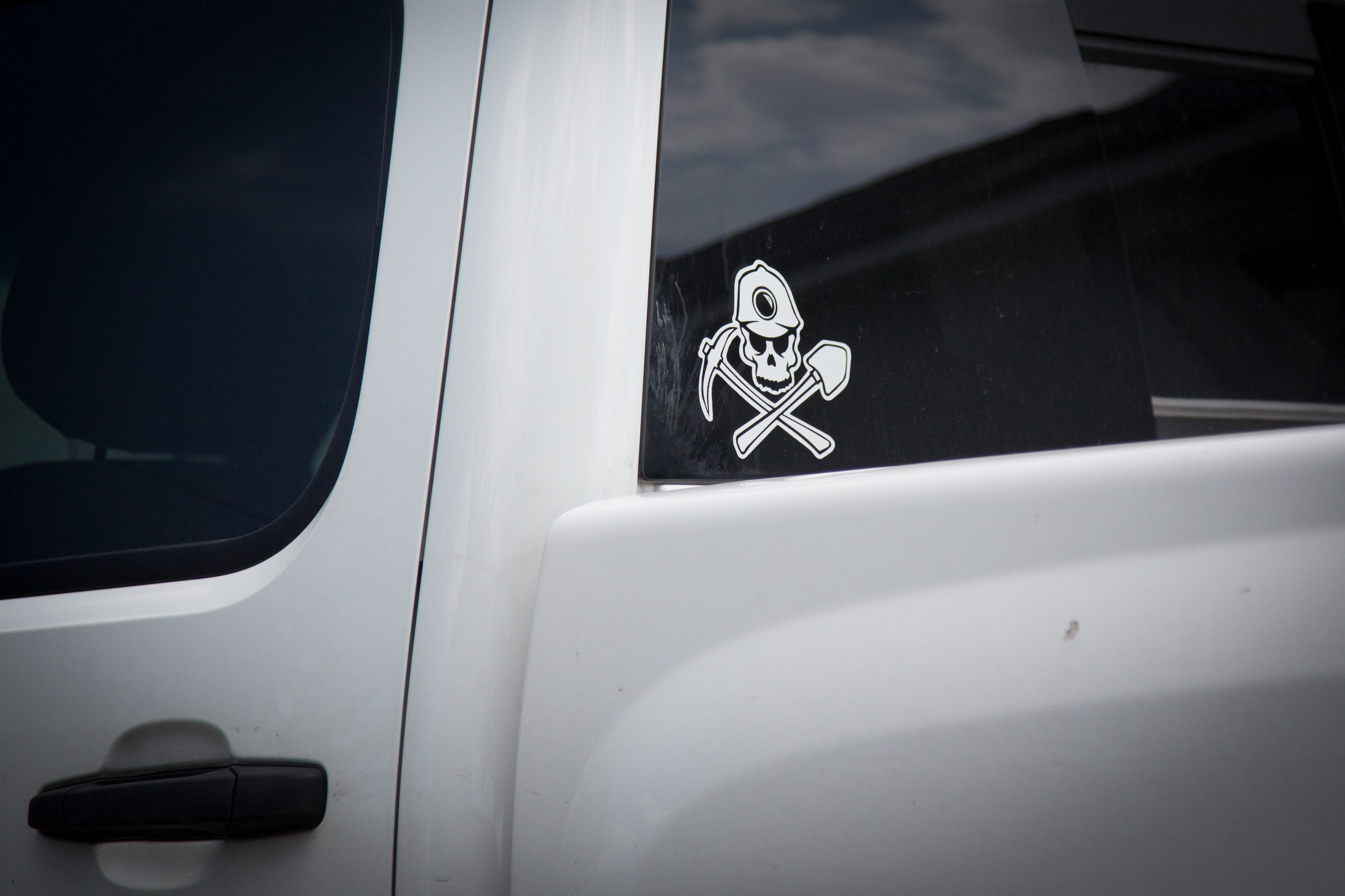 Nuns at Little Sisters of the Poor a Roman Catholic religious institute for women in Enfield Connecticut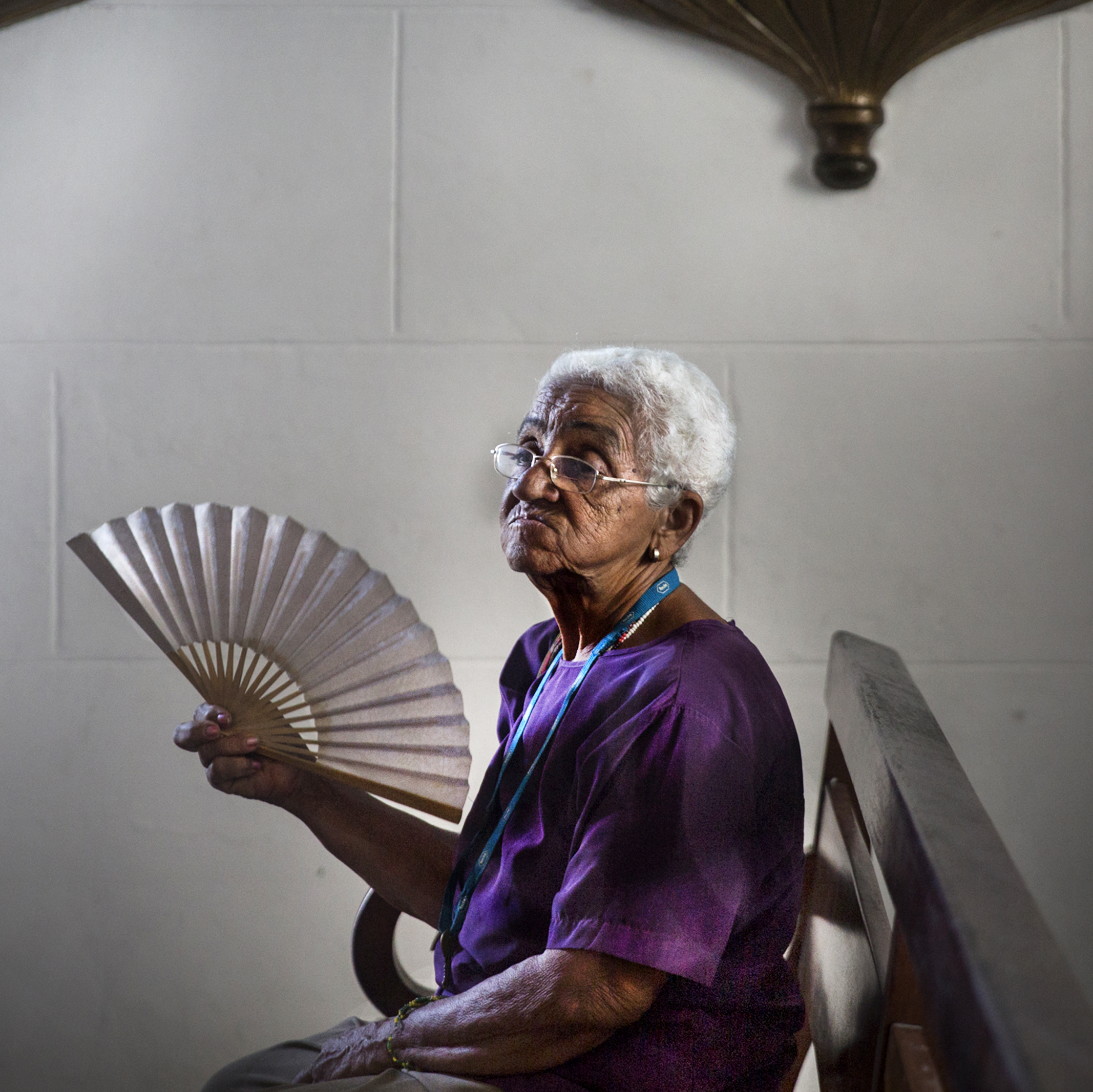 A woman fans herself inside a church in Regla, Regla is one of the 15 municipalities or boroughs in the city of Havana, Cuba.