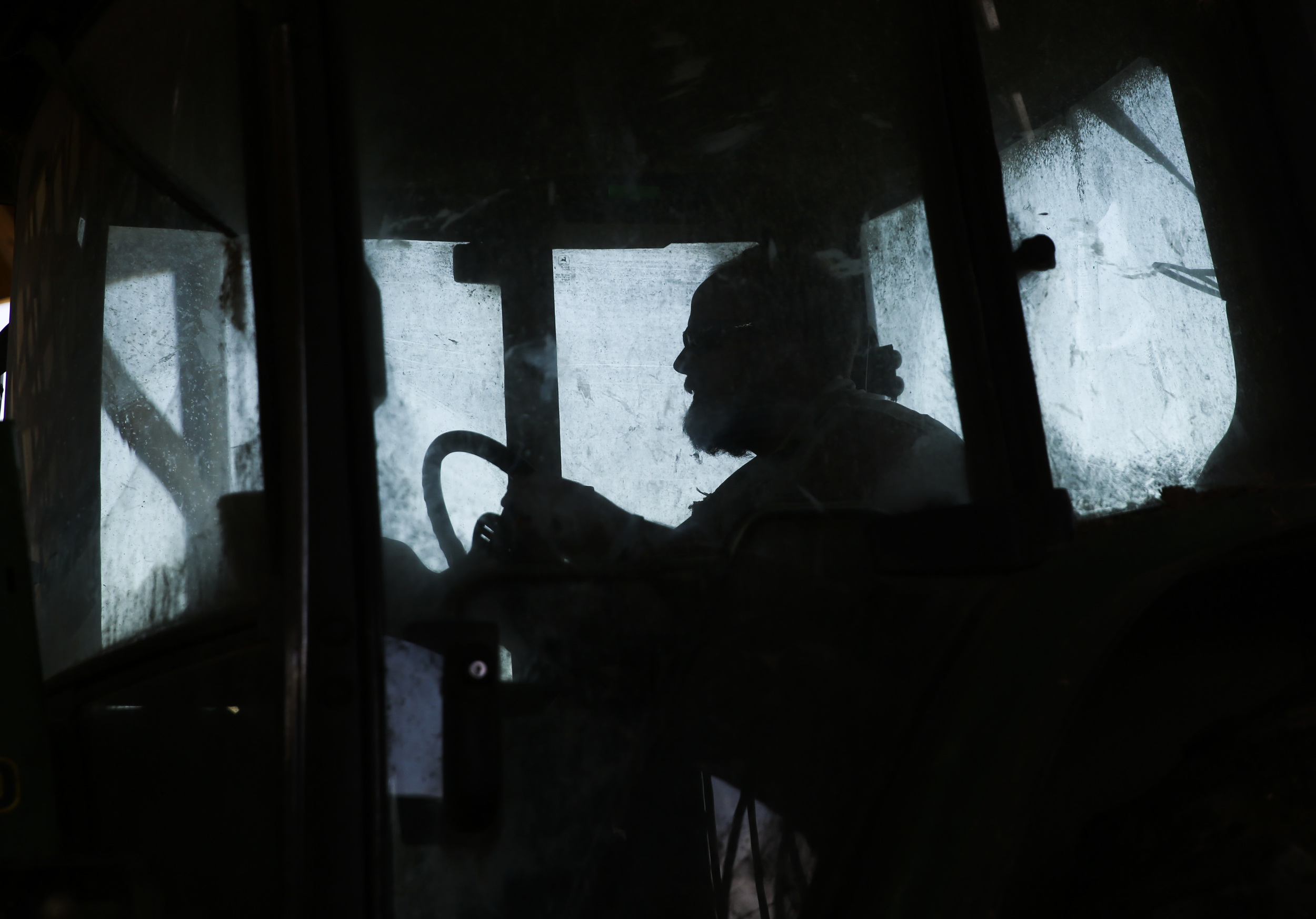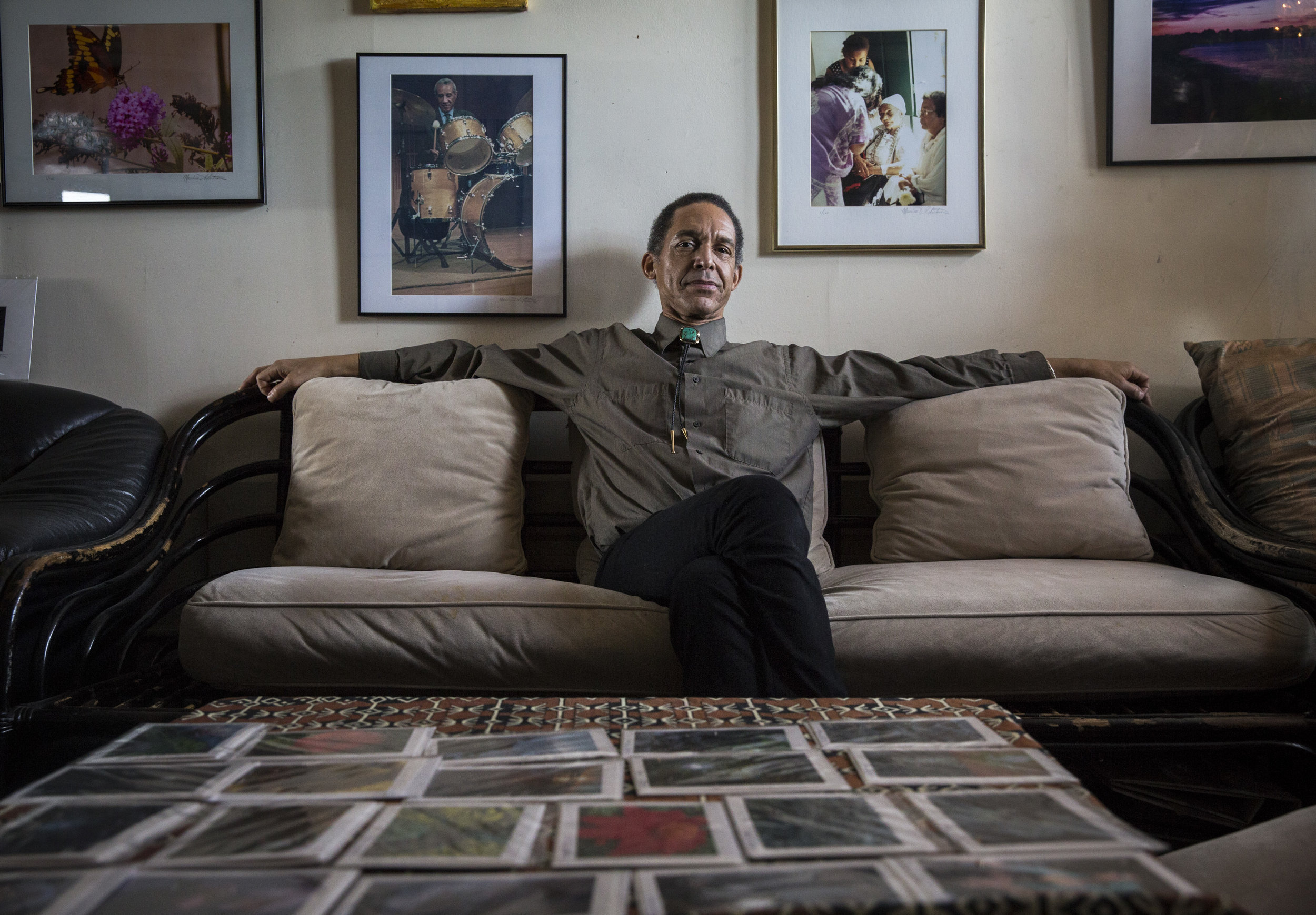 Senator Patrick Leahy (D-VT) prepares to take his seat at the Senate Judiciary committee hearing titles "The Report of the President's Review Group on Intelligence and Communications Technologies."
On December 10th 2013, Witness Secretary of State John Kerry testifies at the House Foreign Affairs Committee hearing on "The Iran Nuclear Deal: Does It Further U.S. National Security?"
Founder and Executive Director of Artists for World Peace (or AFWP), Wendy Black-Nasta, sits in her home office in Middletown, CT, under a painting of Kamar Thomas, a Wesleyan Alum, who received a fine arts scholarship from AFWP and gifted five paintings back to the organization to be sold to help fund more art scholarships. AFWP is an organization of artists and activists who promote peace by feeding, housing, educating and providing healthcare to the most vulnerable and lifting communities to a place of hope. They recently opened a health center in Africa.
Min Jung Kim, who recently took over as the Director of the New Britain Museum of American Art, stands in the Martin Gallery, next to paintings from the Hudson River School art movement.
Julio Fernandez, a coach for the Cuba team on the USA-Cuba Goodwill Tour holds a Cuban flag in front of his teams jersey while the Cuban National Anthem plays at the University of Hartford's Fiondella Field. Three months after a group of young baseball players from West Hartford, traveled to Holguin, Cuba, 12 Cuban youngsters came Connecticut to play baseball.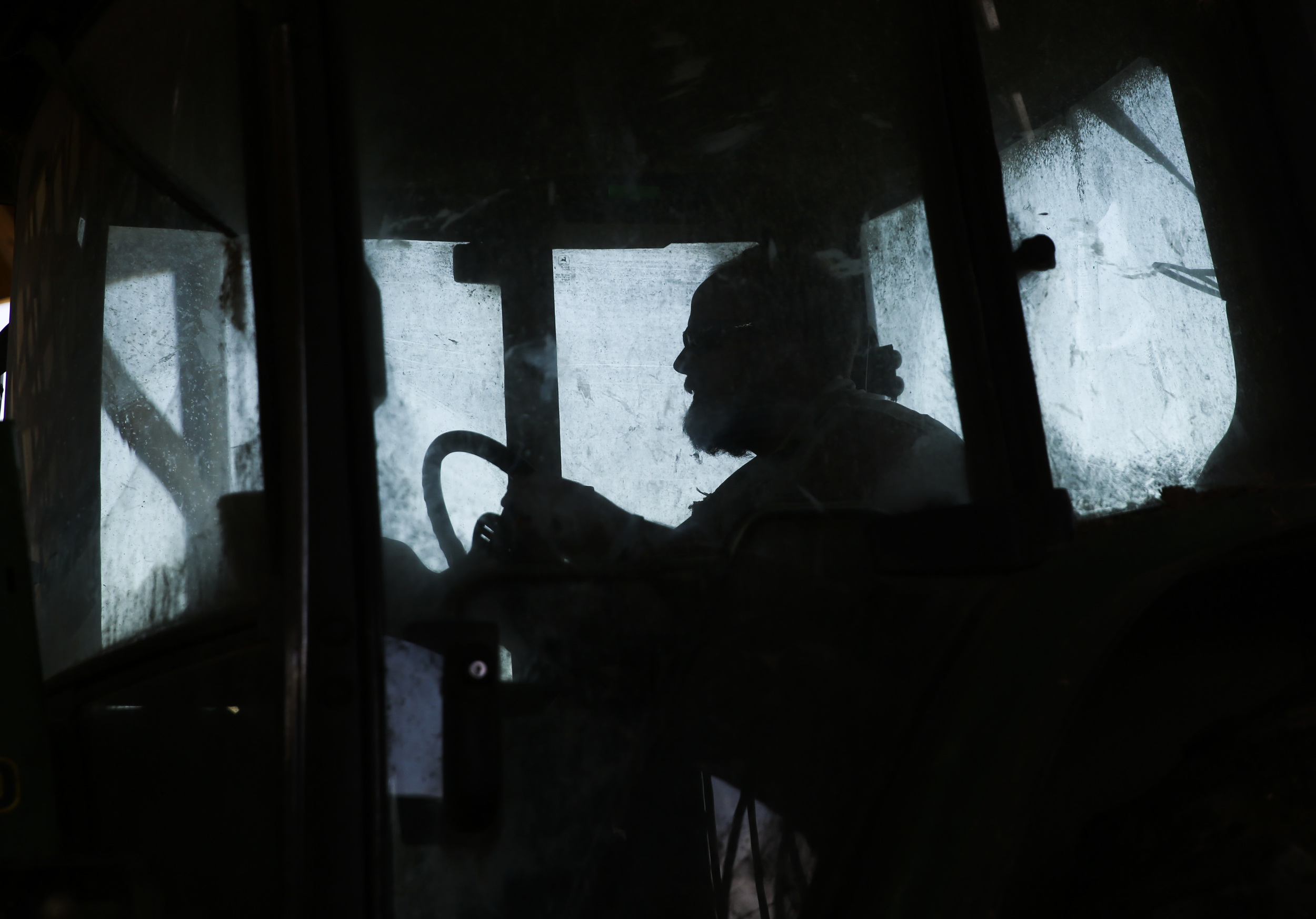 At Voelker Swiss farm, one of the last dairy farms in Perry County, Missouri, shortly after dawn Chad Voelker uses his tractor to mix feed. The cows are fed twice daily after milking. The feed is made of hay, corn, soybean meal, vitamin mix, brewers grain, corn silage and molasses.
Connecticut's Windsor high school's Courtney Rush was named the 2015 All-Courant boys track player of the year.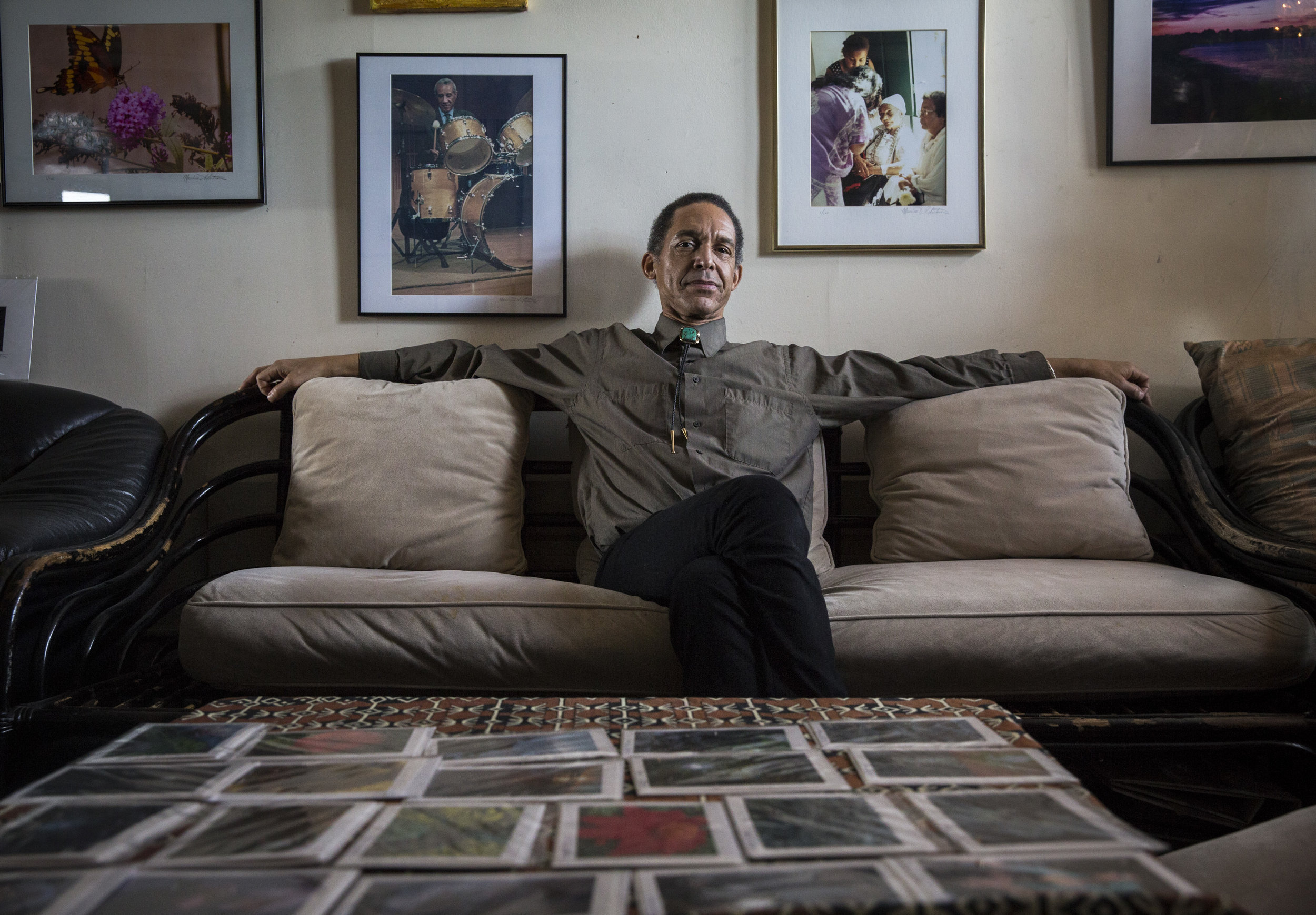 Jazz photographer Maurice D. Robertson, in his apartment and art gallery in Hartford.
Conard High School Senior Gwen Geisler is the All-Courant girls lacrosse player of the year.